TEPCO is one of the first investors in Conjoule, an innogy Innovation Hub venture founded to build the leading decentralized energy marketplace enabled by blockchain technology. Investment of TEPCO and innogy will accelerate the development of Conjoule's peer-to-peer energy trading platform.
Tokyo and Essen, July 10, 2017 - (JCN Newswire) - Tokyo Electric Power Company Holdings, Inc. (TEPCO) has closed a EUR 3 million Series A investment in Conjoule GmbH, a start-up developing peer-to-peer energy markets enabled by blockchain technology.

Conjoule is developing a peer-to-peer marketplace for producers and consumers of renewable energy, as well as owners of batteries and other sources of flexibility, to transact with each other without the need for traditional intermediaries. The platform and launch product which allows residential prosumers with solar photovoltaic installed on their homes to sell excess electricity to local consumers are currently being piloted in two German cities.
"Blockchain technology will redefine what is possible within the energy ecosystem," said Shin-ichiro Kengaku, Managing Executive Officer and Chief of the Global Innovation & Investments at TEPCO. "We look forward to partnering with Conjoule and the innogy Innovation Hub to gain hands-on experience and drive the transformation of the energy industry."
"Conjoule has a clear vision to create tomorrow's energy system: it's decentralised, digitised and customer friendly. It follows the idea of the 'sharing economy' where consumers can buy energy directly from their neighbourhood via Conjoule's platform," said Thomas Birr, Senior Vice President Innovation & Business Transformation of innogy SE and leading the innogy Innovation Hub.
Attachment: Diagram of the P2P electricity purchasing platform
http://bit.ly/2v2qoxg
About TEPCO
Tokyo Electric Power Company Holdings, Inc., headquartered in Tokyo, Japan, is the largest utility in Japan. We provide electricity primarily to home and business in the Kanto region of Japan, one of the world's most heavily populated areas. Worldwide the company has more than 74 subsidiaries and affiliates in 8 countries and employs approximately 33,200 people. Operating Revenues for the fiscal year ending March 31, 2017, totaled 5.4 trillion Japanese yen.
The company was established in 1951 and is listed on the First Section of the Tokyo Stock Exchange. For more information, visit http://www.tepco.co.jp/en/corpinfo/index-e.html
About Conjoule
With offices in Germany and 15 other European countries, innogy's businesses include renewables, distribution, retail and customer solutions. Amidst an electricity business environment experiencing great changes in the fields of renewables and accumulators, innogy has established offices in not only Germany, but also Silicon Valley (US), Tel Aviv (Isreal), and London (UK). By investing in new ventures that apply IT to the electricity industry, innogy has become a world leader in innovation.
Number of employees: 40,636
Headquarter location: Essen, Germany
Proceeds: 43.6 billion Euros
Featured Product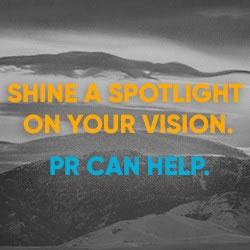 FischTank Marketing and Public Relations provides communications and marketing services to both start-up and established renewable energy companies. We provide media relations, content writing, digital/social media, and other marketing support to companies working in sectors spanning solar, LED lighting, energy storage, hydrogen, battery development and manufacturing, alternative fuels, and more. Our clients have been featured in top tier media including print, online and broadcast.