Fully integrated residential energy monitoring system and certified smart panel provides real-time energy data to enable home owners to save energy and reduce costs.
Schneider Electric, the global specialist in energy management and automation, today announced the Wiser Energy™ System, an integrated energy monitoring system that allows residential users to manage their energy use. A must-have for any energy-efficient home, Wiser Energy solutions provide real-time, easy-to-understand, actionable data to help home owners manage their energy costs making their home greener, efficient and wiser.

As energy costs continue to rise and time of use tariffs evolve, home owners are demanding a solution that gives them insights about their home energy use. The Wiser Energy System provides clear, easy-to-understand charts and graphics that will give home owners insight into how and where their energy is spent enabling them to modify their usage habits and save money. Homeowners with solar installations will be able to monitor energy generation and understand the real-time impact of solar on their energy bill. Electric vehicle (EV) owners will learn the cost of charging their cars at different times of the day helping them optimize their charging costs.
"With more states moving toward variable rate plans and surge pricing, when energy is consumed is almost as important as how much energy is used," said Christopher Keefe, future offer manager, Schneider Electric. "Wiser Energy is the only fully integrated residential monitoring system designed to make it easier for residential users to monitor and manage home energy usage and costs. The system is solar and EV ready to ensure Life is On for residential users regardless of their energy source or needs."
Electrical contractors and solar installers can use the Wiser Energy System to monitor their customers' energy consumption and solar power generation and remotely diagnose issues. This visibility enables them to reduce their service time and costs and improve customer satisfaction. The Wiser Energy System is designed for both new installation and retrofit applications and can be easily combined with Square D by Schneider Electric™ electrical systems and home protective devices.
"We are proud to launch the Wiser Energy System in the US. We believe in the future of digitization, and this offer will promote our vision and bring us closer to our customers," said Ansul Rajgharia, business development manager, Schneider Electric.
To learn more about the Wiser Energy System, please visit http://www.schneider-electric.us/wiser-energy.
About Schneider Electric
Schneider Electric is leading the Digital Transformation of Energy Management and Automation in Homes, Buildings, Data Centers, Infrastructure and Industries. With global presence in over 100 countries, Schneider is the undisputable leader in Power Management - Medium Voltage, Low Voltage and Secure Power, and in Automation Systems. We provide integrated efficiency solutions, combining energy, automation and software. In our global Ecosystem, we collaborate with the largest Partner, Integrator and Developer Community on our Open Platform to deliver real-time control and operational efficiency. We believe that great people and partners make Schneider a great company and that our commitment to Innovation, Diversity and Sustainability ensures that Life Is On everywhere, for everyone and at every moment.
http://www.schneider-electric.us
Featured Product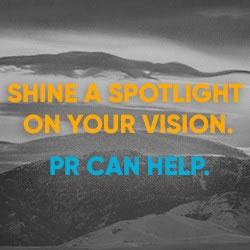 FischTank Marketing and Public Relations provides communications and marketing services to both start-up and established renewable energy companies. We provide media relations, content writing, digital/social media, and other marketing support to companies working in sectors spanning solar, LED lighting, energy storage, hydrogen, battery development and manufacturing, alternative fuels, and more. Our clients have been featured in top tier media including print, online and broadcast.