Broadening group of utility and non-utility customers value wind for its low cost, reliability
NEW YORK, Oct. 26, 2017 — The roster of U.S. wind projects under construction and in advanced development as of the end of the third quarter of 2017 has reached 29,634 megawatts (MW), the highest level since this statistic was first measured at the beginning of 2016, according to a new report from the American Wind Energy Association (AWEA) out today. The U.S. Wind Industry Third Quarter 2017 Market Report shows wind power is competing for and winning the business of a growing set of major utilities and Fortune 500 brands.

AWEA released the Third Quarter Market Report from the annual Wind Energy Finance & Investment Conference in New York. Interest was evident from the U.S. wind power capital market, with a large number of investors, including tax equity, private equity, institutional, sovereign wealth funds, and banks, looking to provide financing to wind projects.
"Wind powers value to investors, utilities and corporate purchasers is clear: fixed-cost clean energy at competitive prices," said Tom Kiernan, CEO of AWEA. "The high level of wind under construction and in advanced development shows we are on track to deliver 10 percent of Americas electricity by 2020, along with $85 billion in economic activity and 50,000 new jobs."
With year-over-year construction and advanced development activity up 27 percent, winds strong growth reflects a new status quo - with wind power competing for, and winning, a place in the energy mix of some of Americas largest companies. The combined pipeline of 29,634 MW of wind capacity includes 13,759 MW under construction and 15,875 MW in advanced development, defined as not yet under construction, but having signed a power purchase agreement, proceeding under utility ownership, or announcing a firm turbine order. Within the pipeline, new third quarter activity represents 4,248 MW of capacity entering advanced development and 638 MW beginning construction.
Utilities made large-scale announcements to develop and own wind power during the third quarter, including American Electric Powers (AEP) 2,000 MW Wind Catcher project in Oklahoma, Alliant Energys 500 MW New Wind II project in Iowa, and Xcel Energys 300 MW Dakota Range I and II in South Dakota. The companies executives have spoken to the affordability and reliability of wind.
"Theres a rebalancing of the generation resources, not only in our company but in this country, thats going on," said Nick Akins, the chief executive of AEP. "This project is consistent with our strategy of investing in the energy resources of the future, and it will save our customers money while providing economic benefits to communities."
Doug Kopp, President of Alliant Energys Iowa utility, said, "The goal of this project is to bring additional low-cost, clean energy to our customers and the State of Iowa."
Chris Clark, President of Xcel Energy - Minnesota, South Dakota, North Dakota said, "Our customers count on us to provide reliable, affordable and clean energy, and this investment will do just that."
Fortune 500 companies contracting for wind power have emerged as another major demand driver. The low, stable price of wind makes business sense, helping them to cost-effectively meet sustainability goals.
The third quarter witnessed a broadening and deepening of this customer base. Four corporations signed power purchase agreements for the first time, including major manufacturers Anheuser-Busch, Cummins, and Kimberly-Clark. Target and General Motors also became repeat customers, having previously signed PPAs.
Joao Castro Neves, Anheuser-Busch CEO, said, "Helping to grow the renewable energy market is not only good for the environment, it is a strategic business move as we strive for long-term sustainability."
Lisa Morden, Kimberly-Clarks Global Head of Sustainability, said, "Its a powerful demonstration of sustainability initiatives having both great environmental and business benefits."
###
AWEA is the national trade association of the U.S. wind energy industry. We represent 1,000 member companies and over 100,000 jobs in the U.S. economy, serving as a powerful voice for how wind works for America. Members include global leaders in wind power and energy development, turbine manufacturing, and component and service suppliers. They gather each year at the Western Hemispheres largest wind power trade show, the AWEA WINDPOWER Conference & Exhibition, next in Chicago, May 7-10, 2018. Find information about wind energy on the AWEA website. Gain insight into industry issues on AWEA's blog, Into the Wind. And please join us on Facebook, and follow @AWEA on Twitter.
Featured Product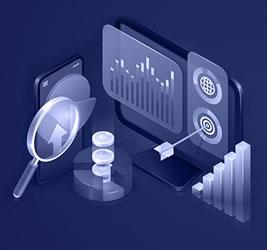 At Precedence Research we combine industry-leading insights with ground-breaking research techniques to help our clients successfully address their unique business challenges and achieve mission-critical goals. Our suite of services is designed to give tailwinds to businesses.