Founder/CEO of online payments company Omise Holdings, Jun Hasegawa, joins advisory board of Electrify.Asia and will implement OmiseGO's public chain network scalability solution to handle settlements for Electrify's smart contract-run platform.
ELECTRIFY, Southeast Asia's first online marketplace for retail electricity, has announced that Omise Holdings/OmiseGO Founder/CEO Jun Hasegawa has assumed an advisory role at ELECTRIFY. ELECTRIFY gains access to almost two decades of dynamic professional and entrepreneurial experience from the Asia-based tech founder, ranging from web development to marketing.

Electrify.Asia won the ICOscar award at Blockshow Asia 2017 last month with their smart contract-run electricity marketplace and next-generation P2P energy trading model.
Hasegawa will provide guidance on product development, market strategies, token mechanism and community development to the Electrify.Asia's project. In addition, OmiseGO's network scalability solution will be applied to the project to manage transaction settlements.
The nature of electricity billing cycles is periodic, with bill settlements typically occurring at the end of each month. When high volumes of transactions are expected at each of the settlement periods, it is crucial that the underlying interaction mechanism between transaction and blockchain comfortably accommodates the periodic spikes. The sheer volume of potential energy transactions makes the alliance as strategic as it is natural.
"ELECTRIFY has tremendous potential to break new ground in energy markets across the region. OmiseGO's public chain network scalability solution is fully decentralized, making it the perfect platform for fulfilment of high transaction volumes onto the blockchain, without compromising security and integrity of data," said Hasegawa.
Electrify.Asia's P2P energy trading solution is not only geared toward the 'prosumer', but also seeks to be an enabler of active choice for its users around a greater understanding of energy. A 'prosumer' is a person who consumes and produces, in this case, energy.
"Hasegawa offers an unparalleled wealth of industry knowledge," said ELECTRIFY co-founders Julius Tan and Martin Lim. "Beyond business objectives, there is a greater vision of education and empowerment that we are driving, encouraging inclusion, participation and most importantly, awareness."
Featured Product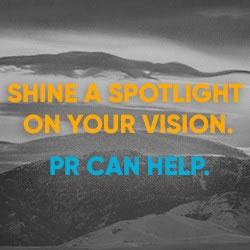 FischTank Marketing and Public Relations provides communications and marketing services to both start-up and established renewable energy companies. We provide media relations, content writing, digital/social media, and other marketing support to companies working in sectors spanning solar, LED lighting, energy storage, hydrogen, battery development and manufacturing, alternative fuels, and more. Our clients have been featured in top tier media including print, online and broadcast.