Organizations Representing Public Health Experts, Environmental Justice Communities, Clean Energy Advocates, Consumer Advocates, Businesses and Faith Endorse Californias SB100
OAKLAND, CA - Today dozens of organizations unveiled a new website, CA100.org, dedicated to moving Californias power sector to 100 percent clean energy. To achieve that goal, the California 100% Clean Energy Coalition backs the current Senate Bill 100 to raise Californias Renewable Portfolio Standard to 60 percent and transition the state to 100 percent carbon-free electricity by 2045. The new website showcases the broad support for the current SB 100 from hundreds of organizations, community groups, faith congregations, health associations, student leaders, local municipalities, and businesses across California.

Following are statements from public health experts, clean energy advocates, communities of faith, and other members of the coalition.
"Our climate, our communities and our health cannot afford anything less than an urgent transition to clean energy. Just this month a record-setting majority of Californias electricity came from the sun, proving that progress with measures like SB 100 is both ambitious and achievable," said Ed Smeloff, Vote Solars senior director of California policy and regulatory affairs.
"Too many Californians suffer health emergencies as a result of dirty air. Thats why the American Lung Association supports SB 100. Achieving 100 percent clean energy will bring healthier air, healthier communities and a healthier future," said Bonnie Holmes-Gen, Senior Director of Air Quality and Climate Change with the American Lung Association in California.
"The goal of 100 percent clean electricity is ambitious, but well within reach, and is critical to reducing global warming pollution from other sectors like transportation. We already have the tools and strategies we need to bring more wind and solar online: things like better weather forecasting, energy storage, shifting time of use to when renewable resources are abundant, and greater energy efficiency when theyre not. Setting a goal of 100 percent clean electricity will accelerate our efforts to figure out how to end our reliance on fossil fuels in a smart, orderly and equitable way," said Laura Wisland, senior energy analyst at the Union of Concerned Scientists."
'Our Jewish values teach us to live justly and sustainably -- and to protect our environment. We have an urgent need to combat climate change, and SB100 is a concrete opportunity for Reform Jews to live our faith through action," said Rabbi Rebekah Stern, Congregation Beth El, Berkeley CA.
"Getting to 100 percent clean energy is 100 percent possible — and its 100 percent necessary," said Michelle Kinman, clean energy advocate with Environment California. "Its good for our planet, good for our kids, and good for our economy. Now more than ever, California must take action to ensure a clean energy future for the Golden State and set a strong example for other states to follow."
"As an organization focused on promoting divestment from fossil fuels and reinvestment in the clean energy economy, Fossil Free California (FFCA) supports SB 100 and the goal of 100% clean electricity," said Deborah Silvey, FFCA board chair. "This website is an invaluable tool for educating the public about the bill and the feasibility and benefits of 100% clean electricity. Individuals, organizations and local elected officials all need to show their support, and the website will help with that."
"As mothers, we are deeply concerned with the threat climate destabilization poses to our children, now and in the future. We urge the Assembly to follow the Senates lead and pass SB 100 soon so we can win the race to 100% zero-carbon energy in CA. Were counting on our representatives to prioritize a healthy environment today and a livable climate tomorrow for all children," said Amanda Senior, member of Mothers Out Front South Bay.
"Senate Bill 100 gives us an opportunity to push our climate leadership further. As Californians continue to struggle with some of the worst air quality in the nation, it is the responsibility of state leaders to accelerate our clean energy progress by phasing out unnecessary natural gas power plants and electrifying all transportation. With Senate Bill 100, a zero-emissions California moved by electric transportation and powered by renewable energy will be even closer to reality." Erica Martinez, Earthjustices Right to Zero campaign.
"We need to accelerate Californias progress toward a clean energy future that will support well-paying jobs and a prosperous economy. More than ever, it is essential that we take strong action now to reduce emissions and protect public health," said Peter Miller of the Natural Resources Defense Council.
"Now is the time to invest in truly renewable sources of energy. Two-thirds of the stuff we throw away is plant-based material and much of it can be digested to create energy; letting it rot in landfills is not only a waste but a missed opportunity," said Nick Lapis, director of advocacy at Californians Against Waste.
"350 Bay Area calls on the Assembly to show leadership and move California rapidly to 100% clean energy. By voting for SB100 now, we can demonstrate the benefits of transitioning away from dirty fossil fuels, creating green jobs, healthier air and an affordable carbon-free energy future," said Kathy Dervin with 350 Bay Area.
Californias 100% Clean Energy Coalition at CA100.org currently includes the following organizations:
350 Bay Area
350 Conejo / San Fernando Valley
350 Silicon Valley
350 South Bay Los Angeles
American Lung Association
Asian Pacific Environmental Network
Better World Group
California Environmental Justice Alliance
Californians Against Waste
Californians For Effective, Equitable Carbon Pricing
CERES
Earthjustice
Ecovote
Environment California
Fossil Free CA
Greenlining Institute
Mothers Out Front South Bay
NRDC
Reform California - Religious Action Center of Reform Judaism
Sierra Club California
SoCal 350 Climate Action
The Center on Race, Poverty & The Environment
The Solutions Project
Union of Concerned Scientists
Vote Solar
###
About Vote Solar: Since 2002, Vote Solar has been working to lower solar costs and expand solar access. A 501(c)3 non-profit organization, Vote Solar advocates for state policies and programs needed to repower our electric grid with clean energy. Learn more at www.votesolar.org
Featured Product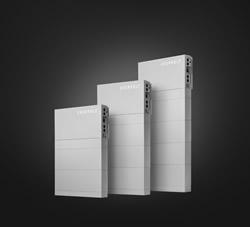 Offer homeowners best-in-class solar and energy storage in one money-saving bundle. Panasonic's new EverVolt™ Series modules come in 350W, 360W, 370W & 380W models and work seamlessly with their EverVolt battery storage - all warrantied by one of America's most trusted brands.