OutBack teams up with local distributors to educate and train installers on off-grid systems
ARLINGTON, Wash., May 2, 2018 /PRNewswire/ -- OutBack Power Technologies, Inc., a leader in battery based renewable energy systems, announced that its Energy Express mobile training van will be embarking on a two-week tour of Puerto Rico from May 7th to May 18th. The van will showcase renewable energy solutions, acting as a platform for off-grid and solar plus storage solution training that will carry a team of experts ready to meet and train the solar community on power solutions that are resilient, distributed and renewable.

OutBack Power's Energy Express van is a mobile platform used for education and training on the latest Solar plus Storage solutions. the Energy Express will be touring Puerto Rico May, 7 - 18 2018.
OutBack Power's Energy Express van is a mobile platform used for education and training on the latest Solar plus Storage solutions. the Energy Express will be touring Puerto Rico May, 7 - 18 2018.
Hurricane Maria's devastating impact on Puerto Rico left the commonwealth's power supply crippled, losing nearly 65% of above-ground cabling. A complete rebuild of the already aged and inefficient infrastructure is unlikely. With this in mind, OutBack has partnered with local distributors Glenn International and Warren Del Caribe to bring off-grid and battery-based solar training opportunities to the area. Offering training on these energy storage solutions will assist solar installers and others to more readily offer power solutions for entire homes and businesses - with the grid, or entirely without - enabling customers' safety and power independence.
"This is our most important trip to Puerto Rico since Hurricane Maria," said John Webber, International Business Development Manager. "We are looking forward to sharing our 17 years of off-grid and battery-based systems knowledge with local installers. We believe this is the path to the island's recovery and an insurance policy against the crippling impact of future weather events."
OutBack's training will focus on an introduction to battery-based solar power and the unique energy resiliency offered by these systems. The Energy Express tour will showcase OutBack's complete solutions including the Radian and FXR inverters in a pre-wired package that can include traditional or advanced batteries, like nano-carbon lead acid or Simpliphi lithium batteries.
The OutBack Energy Express Tour in Puerto Rico will last from May 7th to May 18th with scheduled stops in San Juan, Ponce, and more! Visit http://www.outbackpower.com/resources/training/energy-express for dates and locations.
Learn more about how solar is already helping with the recovery in Puerto Rico
About OutBack Power Technologies
For over 17 years, OutBack Power has been the recognized leader in the design and manufacture of battery-based renewable energy systems. With the regulatory and incentive landscape changing almost daily, consumers are rapidly moving away from simple grid-tied systems and towards intelligent, battery-based designs that blend energy independence with smart home technology that is good for the pocket book and the environment.
As a member of The Alpha Group, OutBack Power is backed by the resources and expertise of The Alpha Group's 40 year history as an innovator in power conversion for critical applications in the communications, commercial and industrial markets.
OutBack products and systems are sold through a network of distributors serving advanced solar installers around the globe. Famous for its legendary power electronics, OutBack is also a leader in solar plus storage solutions. For more information, please visit www.outbackpower.com.
Featured Product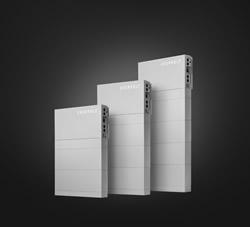 Extract maximum power production from every roof size and shape. HIT® AC Series combines the module efficiency of Panasonic solar panels with the intelligence of Enphase microinverters. A built-in IQ 7X microinverter with Individual MPPT (Module-level Power Point Tracker) tracking helps deliver an all-in-one module that offers design flexibility, reduced installation time, and a higher ROI. Field-replaceable microinverter with no DC wire management required yields lower cost of ownership.