SolarWorld Americas Inc., which reached agreement in April to be acquired by industry leader SunPower Corp., is implementing a senior management change as the company goes through transition planning.
HILLSBORO, Ore., May 14, 2018 - SolarWorld Americas Inc., which reached agreement in April to be acquired by industry leader SunPower Corp., is implementing a senior management change as the company goes through transition planning.

Juergen Stein, President and Chief Executive Officer of SolarWorld Americas, will transition from those roles to a full-time advisory position, effective today. John Boken, a Senior Managing Director with Zolfo Cooper LLC and a member of the SolarWorld Americas Board of Directors, will assume the role of Interim Chief Executive Officer.
Stein will remain with SolarWorld Americas through June 30, 2018, and continue to support Boken and the management team on various operating initiatives, along with ongoing activities relating to the companys past trade cases.
Boken, whose 25 years in the turnaround and restructuring industry includes significant experience in the sale and transition of businesses in a variety of industries, will lead the SolarWorld Americas integration planning team and direct efforts of the SolarWorld Americas management team and advisors to facilitate the close of the SunPower transaction. Additionally, he will be responsible for overseeing day-to-day operations.
"Our team remains excited about the future of SolarWorld Americas as an integral part of the SunPower operation," Stein said. "I believe that now is the right time for me to turn over the final phase of our sale process to John Boken, whose vast experience in transitional situations is perfectly suited to our leadership needs. We are fortunate that he is available to step into this role."
Boken said the company is focusing on transaction closing and integration planning in collaboration with the SunPower team. "At the same time," he said, "we are making sure to devote appropriate energies to our day-to-day operations and customers, as we prepare everyone for the bright future that lies ahead for our business under SunPowers leadership and with access to its resources and technological expertise. I look forward to working with Juergen through the remaining steps of this process, leveraging his accomplishments, and continuing to benefit from his industry knowledge."
The SunPower acquisition of SolarWorld Americas remains subject to U.S. and German regulatory approvals and other closing conditions. At closing, which is expected in the next few months, the combined SunPower and SolarWorld operation will be the largest U.S. solar panel manufacturer.  
About SolarWorld REAL VALUE: SolarWorld Americas Inc., the largest U.S. crystalline-silicon solar manufacturer for more than 42 years, produces and sells high-tech solar power solutions and, in doing so, contributes to a cleaner energy supply throughout the Americas. The company maintains 430 megawatts of annual capacity to produce solar cells and 550 MW of capacity to manufacture solar modules. The companys brand stands for a proven track record of quality and reliability, and SolarWorld is the only producer whose industrial lineage has outlived its products 25- and 30-year performance guarantees. SolarWorld upholds high social standards and commits itself to resource- and energy-efficient production. With its program Solar2World, the company supports the expansion of solar power in developing countries in Latin America. Connect with SolarWorld on Facebook, Twitter, LinkedIn, Instagram and www.solarworld-USA.com.
Featured Product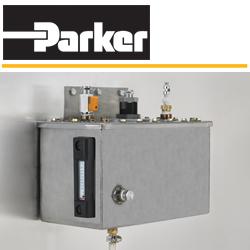 Many 1.5 MW wind turbines use traditional open-loop water/glycol cooling systems. Regular water evaporation in the reservoir elevates the mixture's viscosity, prohibiting cooling of the IGBT and associated critical controls, causing the wind turbine to overheat unless serviced, which in turn means turbine downtime and high maintenance costs. Parker's KleenVent Coolant Evaporation Inhibitor (KV-CEI) is a simple add-on to the legacy cooling system, that eliminates water evaporation in the coolant solution and stops the ingress of airborne contaminants, by enclosing the cooling loop. The KVCEI also removes the need for continuous coolant monitoring during the warm season. Traditional maintenance calls to replenish or rebalance the fluids, take the wind turbine and transformer offline, resulting in significant downtime and revenue loss. Parker's cooling system solution optimizes wind turbine uptime and revenue, reduces maintenance costs and increases overall efficiencies.