"The ProHarvest brand has been well received in the markets that OutBack serves which is why we are excited with the new structure of the expanded partnership," said Brandon Provalenko, OutBack's vice president of commercial operations.
OutBack Power announced today an expanded partnership with HiQ Solar. Since 2016 the companies have partnered to bring HiQ's innovative "plug and play" TrueString 3-phase commercial solar inverters to the market, with OutBack selling the HiQ technology under the ProHarvest by OutBack Power brand. Recently, the two companies agreed to expand the relationship in order to better serve current HiQ and ProHarvest customers, establish new markets and develop next generation products. Moving forward, all installer sales, EPC sales, and technical support activities will be managed by OutBack under the ProHarvest brand. HiQ Solar will focus on engineering and R&D efforts.

"The ProHarvest brand has been well received in the markets that OutBack serves which is why we are excited with the new structure of the expanded partnership," said Brandon Provalenko, OutBack's vice president of commercial operations. "This move allows us to leverage our sales and technical support expertise and introduce ProHarvest to a new set of customers while expanding the OutBack product line in a way that aligns with our strategy of providing a world-class customer experience."
"Over the past nine years HiQ has grown past the start-up stage and now has found a great partner to take us to the next level. Our goal is to get our technology into the hands of as many customers as possible, both in solar and solar plus storage," said Rob Howard, HiQ Solar's CEO.
Once dominated by large, but inflexible, central inverters, the trend today is to use many string inverters which are easier to install and provide system redundancy that protects against full system failure caused by failure of a single component. ProHarvest inverters combine the best of all worlds; economics of a large string inverter, with the array-mounting and form-factor of a microinverter. With this technology, installers have a "plug and play" system architecture to work with.
The ProHarvest line includes a 480 volt and 208 volt string inverters, AC splice box and communications gateway.
About Outback Technologies
For over 17 years, OutBack Power has been the recognized leader in the design and manufacture of battery-based renewable energy systems. With the regulatory and incentive landscape changing almost daily, consumers are rapidly moving away from simple grid-tied systems and towards intelligent, battery-based designs that blend energy independence with smart technology that is good for the pocket book and the environment.
As a member of The Alpha Group, OutBack Power is backed by the resources and expertise of The Alpha Group's 40 year history as an innovator in power conversion for critical applications in the communications, commercial and industrial markets. Whether the application is village micro-grids in Africa, rural electrification projects in Latin America, remote off-grid cabins in Alaska, or a suburban home in Southern California, OutBack Power Technologies has set the bar for delivering advanced renewable energy power conversion electronics and energy storage.
OutBack products and systems are sold through a network of distributors serving advanced solar installers around the globe. Famous for its legendary power electronics, OutBack is also a leader in the rapidly growing field of energy storage for PV systems. For more information, please visit www.outbackpower.com.
About HiQ Solar
HiQ Solar is dedicated to innovation in the area of power electronics and renewable energy. Founded in 2009, the company draws on decades of industry experience in high-tech, with a veteran team from test and measurement, automotive, and renewable energy.
HiQ's business model focuses on developing breakthrough technologies for OEM partners using automotive quality standards, specifically in the growing markets of solar and energy storage.
Featured Product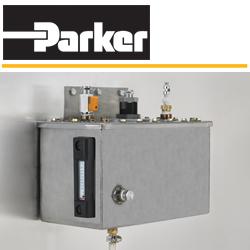 Many 1.5 MW wind turbines use traditional open-loop water/glycol cooling systems. Regular water evaporation in the reservoir elevates the mixture's viscosity, prohibiting cooling of the IGBT and associated critical controls, causing the wind turbine to overheat unless serviced, which in turn means turbine downtime and high maintenance costs. Parker's KleenVent Coolant Evaporation Inhibitor (KV-CEI) is a simple add-on to the legacy cooling system, that eliminates water evaporation in the coolant solution and stops the ingress of airborne contaminants, by enclosing the cooling loop. The KVCEI also removes the need for continuous coolant monitoring during the warm season. Traditional maintenance calls to replenish or rebalance the fluids, take the wind turbine and transformer offline, resulting in significant downtime and revenue loss. Parker's cooling system solution optimizes wind turbine uptime and revenue, reduces maintenance costs and increases overall efficiencies.