Key players from Southeast Renewable Energy community will convene to discuss issues on renewable energy in the SE region on November 7-9 in Atlanta, GA
Los Angeles, CA -The Southeast Renewable Energy Summit, produced by Infocast events, the leading business intelligence, and networking events producer, announces its 3rd annual conference to be held in Atlanta, GA at the Westin Atlanta Perimeter North on November 7 - 9, 2018.
This event will bring the Southeast renewable energy community together to discuss key market issues and new opportunities in the region. The abundance of resources and the demand from corporate and consumers for clean energy are driving utilities, state commissions and communities to develop and procure solar power and other renewable energy options throughout the Southeast.
However, the renewable energy market in the Southeast is currently undergoing significant changes. Developers and suppliers must work closely with utilities, consumers, and financiers to create innovative, economically viable and ultimately profitable projects as new procurements emerge. Southeast Renewable Energy Summit will cover key trends impacting renewable energy project development, finance, and investment in the region. In addition, the event provides an opportunity for participants to meet with utility procurement managers and engage in networking and deal-making with decision-makers driving the industry forward.
Topics covered in the Summits sessions include new procurement policies and green tariff programs, utility procurement plans and future needs, muni and coop perspectives on procuring green energy, large solar and storage projects in the Southeast, innovative financing techniques and more.
The event will feature senior executives from organizations such as the Georgia Public Service Commission, Duke Energy, Dominion Energy, Southern Company, First Solar, Coronal Energy, Sunrun, Vivint Solar, Live Oak Bank, Prudential Capital Group and more.
"Its a great conference! Its well organized, has very informative panels and highly qualified speakers. The participants were key decision makers and industry veterans," said past attendee Thanasis Iatrou, CEO of Caprock Renewables LLC.
In preparation for the conference, Infocast will be hosting informational webinars and networking mixers in conjunction with supporting organizations and sponsors to help connect the Southeast Renewable community prior to the conference.
For more information or to register, visit [https://infocastinc.com/event/southeast-renewables/?utm_source=altenergymag&utm_medium=PR] or call Infocast at 818-888-4444.
About Infocast
For over 30 years, Infocast has produced deal-making events that enable organizations to innovate, design and grow their businesses. Infocasts events are designed to educate as well as provide a forum for meaningful discussions and relationship building. Attracting highly-targeted audiences, in-demand speakers, and industry leaders, Infocast organizes carefully curated conferences, hosted buyer events and intimate roundtables for various industries.
Event Contact:
Erin Dolleris
Infocast
erind@infocastevents.com
818-888-4445 ext. #19
Press Contact:
Bri Smith
Infocast
818-888-4445 ext. #52
Featured Product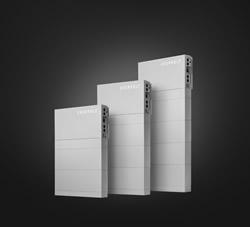 Extract maximum power production from every roof size and shape. HIT® AC Series combines the module efficiency of Panasonic solar panels with the intelligence of Enphase microinverters. A built-in IQ 7X microinverter with Individual MPPT (Module-level Power Point Tracker) tracking helps deliver an all-in-one module that offers design flexibility, reduced installation time, and a higher ROI. Field-replaceable microinverter with no DC wire management required yields lower cost of ownership.