CEO Randy Moore to present at NAATBatt Workshop on Zinc Battery Technology at CUNY
BOZEMAN, Mont., November 13, 2018 - ZAF Energy Systems Inc. (ZAF), a developer of next-generation battery technologies, announced the opening of its new state-of-the-art research and development facility in Bozeman, Montana. ZAFs team of scientists and engineers at the 8,000-square-foot facility are developing advancements in the companys proprietary nickel-zinc (NiZn) battery technologies with an emphasis on continued performance improvements and cost reduction. The facility is located near Montana State University and will have a working public-private partnership with the university for advanced research.

"Our proximity to and partnership with the top talent at Montana State Universitys Energy Research Institute will enable ZAF to stay at the forefront of battery technologies," said Randy Moore, ZAF president and CEO. "The research to be done at our new facility is critical not only to making further performance and cost improvements to our current products but will also keep us ahead of the market for zinc battery technologies."
The new R&D facility complements ZAFs 35,000-square-foot low rate initial production (LRIP) facility that opened in October 2017 in Joplin, Missouri, where the companys nickel-zinc (NiZn) cells and batteries are being produced. Recent investments from public and private sources have helped ZAF hire employees, expand production, forge strategic supply chain partnerships, and begin commercializing its NiZn batteries on a global scale.
On November 16, ZAF CEO Randy Moore will provide an overview of the companys nickel zinc battery technology at the Workshop on Zinc Battery Technology hosted by NAATBatt International at the Advanced Science Research Center at the City University of New York (CUNY).
ZAFs NiZn batteries have potential uses in a wide range of applications including: automotive, heavy trucking, remote telecom, renewable energy, and marine. NiZn batteries are poised to disrupt the $50 billion conventional lead-acid battery market with their ability to provide twice the storage capacity and three times the power of legacy lead-acid batteries in a smaller, lighter package. They provide a powerful and affordable alternative to their lead-acid counterparts while generating a lower environmental impact.
###
About ZAF Energy Systems, Inc.
Incorporated in 2011 and with locations in northwestern Montana and southwest Missouri, ZAF Energy Systems develops and commercializes next-generation battery technologies that use sustainable, non toxic materials and can be safely and easily recycled. Its breakthrough battery technologies include a nickel zinc (NiZn) chemistry and a zinc air chemistry, both of which deliver the highest power and energy density of any battery system in their class. ZAFs rechargeable batteries provide long-life and economical solutions in a safe package for a variety of applications, including: electric vehicles, commercial trucking, renewables integration, back-up power, consumer electronics, mobility, and recreation vehicles. For more information, visit: www.zafsys.com
Press Contact:
Mercom Communications, a division of Mercom Capital Group
1-512-215-4452
zaf@mercomcapital.com
Featured Product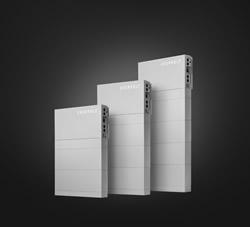 Extract maximum power production from every roof size and shape. HIT® AC Series combines the module efficiency of Panasonic solar panels with the intelligence of Enphase microinverters. A built-in IQ 7X microinverter with Individual MPPT (Module-level Power Point Tracker) tracking helps deliver an all-in-one module that offers design flexibility, reduced installation time, and a higher ROI. Field-replaceable microinverter with no DC wire management required yields lower cost of ownership.