Sense, whose intelligent home energy monitor provides real-time insights into energy and device activity in the home, today announced that leading solar providers have joined the Sense partner program.
Cambridge, MA—April 24, 2019—Sense, whose intelligent home energy monitor provides real-time insights into energy and device activity in the home, today announced that leading solar providers have joined the Sense partner program. SUNation Solar Systems, Sigora Solar and LifeTime Solar are among the leading partners who now offer the Sense home energy monitor to their customers. This week, Sense (sense.com) will be exhibiting at Solar Power Expo, April 25-26, at booth 306.

Many homeowners invest in solar to reduce or eliminate their home's reliance on the electric utility. But with only a monthly utility bill to inform them about their energy usage, residents lack the insights they need to assess realistically the impact of their solar investment on their energy costs. Sense provides a real-time view of solar energy production side-by-side with a view of when and how energy is being used, so residents can see how their lifestyle decisions impact their energy usage. Sense users can manage their home's energy consumption in real time, set goals and create alerts, making their solar investment more valuable in both the short and long term.
New additions to the Sense partner program include:
• Lifetime Solar, a design-build PV solar installation company with offices throughout the Midwest. According to Tony Patton, business development VP: "Lifetime Solar partnered with Sense to give its customers another tool in achieving energy independence. With Sense's real-time data on electrical consumption, our customers can adjust their usage to better coincide with their solar power production. This reduces the amount of kWh our customers return to the grid through net-metering, while also lowering the ROI on their solar power system investment. The end result has been happy customers, which is our goal with every system we install."
• SUNation, the premier provider of residential and commercial solar solutions throughout Nassau, Suffolk and Queens. Said Harry Belechto, SUNation's Director of Service: "Our customers are intrigued by the functionality of the Sense Monitor. Discovering the sources contributing to their energy usage keeps people aware of how their lifestyle translates to their power consumption. Additionally, the monitor provides clarity on the relationship between solar production and electric consumption, and helps customers better understand the details of their energy bills."
• Sigora Solar, Virginia's largest residential and commercial solar and energy efficiency company. Said Tad Luttrell, vice president of sales and marketing: "The Sense monitoring system is a great tool to help our customers gain insight into their energy usage. Sigora's focus on pairing energy efficiency improvements with solar power provides our customers with unparalleled value in the industry, and the Sense monitoring is another valuable resource to aid our customers in understanding the ongoing balance between production and consumption. Sense has become the go-to name in home energy monitoring, and all of us at Sigora are excited for this partnership."
These partners join more than 80 solar installers nationwide that already partner with Sense to deliver their customers greater insights into their home's energy needs.
Visit the Sense team at booth 306 during this year's California Solar Power Expo in San Diego, April 25-26, to learn about the latest product updates and get a live demonstration of the Sense app. Solar providers who don't plan to attend the Expo can schedule a meeting with a Sense representative to learn more about the Sense Pro Reseller program by visiting https://sense.com/partners/
About Lifetime Solar
Lifetime Solar is a design-build PV solar installation company with offices throughout the Midwest. With over a decade of experience in residential and commercial solar, Lifetime Solar provides its customers with a full suite of energy saving products, from PV solar panels to Sonnen batteries, Nest and Sense. For more information, visit lifetimesolar.com.
About SUNation Solar Systems
SUNation Solar Systems is the local solar expert trusted by more than 4,500 Long Islanders since 2003 for professionally installing the best quality and most durable equipment and delivering the highest level of customer experience. SUNation has earned "Best of L.I. Solar Business" for ten years running, "Best Alternative Energy Company" for eight years, and "Best Green Business" for seven years. Ranked in the Inc. 5000 list of fastest growing private companies, SUNation boasts an A+ rating with the BBB. Its not-for-profit corporation, SUNation Cares, provides the gift of free electricity for life to select Long Island families in need. For more information, visit sunation.com.
About Sigora Solar
Sigora Solar, based in Charlottesville Virginia, has been in business since 2011 and is the largest solar company in the state of Virginia with offices through the Southeast and Midwest. With its proprietary Produce and Reduce package, Sigora marries in-depth energy efficiency with solar power to create a completely unique product offering in the industry. For more information, visit sigorasolar.com.
About Sense
Sense's mission is to make all homes intelligent by keeping people informed about what's happening in their homes, and helping to make them safer, more efficient, and more reliable. Founded in 2013 by pioneers in speech recognition, Sense uses machine learning technology to provide real-time insights on device behavior, even for those devices that are not "smart." Customers rely on Sense for a wide range of uses including checking what time their kids get home, monitoring their home appliances, determining whether they left appliances running or doors open and identifying how to reduce their energy costs. Sense is headquartered in Cambridge, Mass. To make sense of your energy use, visit: https://sense.com.
Featured Product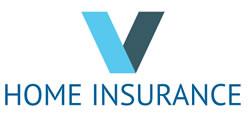 vHomeInsurance.com analyzes home insurance, climate and other environmental factors that impact insurance.