Statement from Gregory Wetstone, President and CEO of the American Council on Renewable Energy (ACORE):
"The American Council on Renewable Energy (ACORE) congratulates President-elect Joe Biden for his victory in this historic election. The nation's renewable energy sector looks forward to working with the new Administration and Congress to realize the clean energy future that Americans want, and scientists say we need.

"We commend President-elect Biden for his pledge to rejoin the Paris Climate Agreement immediately. The time has come for the U.S. to move beyond climate denial and resume a global leadership role in the fight against climate change.
"An accelerated transition to renewable power provides both climate protection and economic prosperity. With more than $60 billion in annual investment, and two of the nation's fastest-growing job categories - wind turbine technician and solar power installer - renewable energy can help power America's economic recovery, as it did in 2009."
Featured Product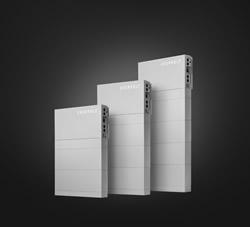 Panasonic's Total Home Energy System is built to deliver. The same battery technology we use to power the world's most advanced electric cars is now available to power your home. But it doesn't stop there. The all-in-one renewable energy system pairs Panasonic solar panels with Evervolt™ batteries to offer your customers a complete solar + storage solution, manufactured and warrantied by a company you know you can trust. In stock now.