Competitive cost of capital to benefit solar developers across the country
VIENNA, VA, January 31, 2023 - SolaREIT™, a solar real estate investment fund, announced today that they successfully closed on a revolving credit facility with Atlantic Union Bank (AUB). This line of credit provides the company with an additional $15 million of liquidity, and will allow SolaREIT™ to continue to scale the business and efficiently use its securitization facility established in 2021 with Nuveen/TIAA CREF. SolaREIT™ represents an innovative model in financing solar land, providing solar developers and landowners with robust financing options. The credit facility will allow the company to aggregate land and leases under community solar projects prior to placing them into a securitization facility.

"Solar developers need financial flexibility now more than ever. SolaREIT™ has been offering solar developers real estate financing solutions that provide competitive cost of capital backed by deep industry expertise," said Laura Pagliarulo, President of SolaREIT™. "The revolving credit facility with Atlantic Union Bank compliments our securitization facility with Nuveen/TIAA CREF, further allowing us to scale nationally."
"Atlantic Union Bank is committed to providing our clients with solutions that provide the flexibility they need to grow their business. The transformation to clean energy is our collective responsibility, and our partnership with SolaREIT™ will ensure more clean energy projects are funded efficiently," John Lester, Commercial Relationship Manager at Atlantic Union Bank.
SolaREIT™, a minority and women-owned business, provides solar developers and landowners with capital solutions including land purchases, lease purchases, and solar loans that allow landowners to access the full value of their solar land. The company is focused on making investments that support the transformation to a low-carbon economy.
About SolaREITTM
SolaREIT™, based in Vienna, Virginia, focuses on making investments in acquiring, developing, and managing climate-friendly solar assets that support the transformation to a low-carbon economy. We aim to provide unique products to clients while generating attractive returns for our investors. For more information, please visit www.solareit.com.
About Atlantic Union Bank
Headquartered in Richmond, Virginia, Atlantic Union Bank is the wholly owned subsidiary of Atlantic Union Bankshares Corporation (Nasdaq: AUB). Atlantic Union Bank offers a wide range of financial services to commercial and retail clients and operates 114 branches and approximately 130 ATMs located throughout Virginia, and in portions of Maryland and North Carolina. Certain non-bank financial services affiliates of Atlantic Union Bank include: Atlantic Union Equipment Finance, Inc., which provides equipment financing; Atlantic Union Financial Consultants, LLC, which provides brokerage services; and Union Insurance Group, LLC, which offers various lines of insurance products.
Featured Product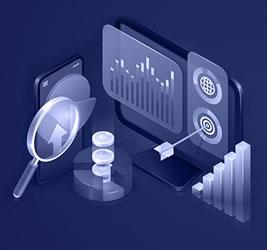 At Precedence Research we combine industry-leading insights with ground-breaking research techniques to help our clients successfully address their unique business challenges and achieve mission-critical goals. Our suite of services is designed to give tailwinds to businesses.