Grid Parity Facilitates PV Innovations in Efficiency Improvements
PV professionals and industry leaders, including Vikram Solar, Jinko, Longi, and GCL-Si, have gathered in Shanghai to exchange market insights at a seminar titled "2H19 PV Market Outlook and Forecast."
Held by PV InfoLink, a leading market research company, the seminar went over issues revolving solar PV, spanning market and product trends, technology innovations, how tracker matters in subsidy-free PV, and policy changes, providing forecast and solutions for the fast-paced industry.
Reviewing the first half of this year, PV demand saw continuous growth worldwide. As shown in China's customs data, the country exported 22.4 GW of modules between this January and April, representing 90% YoY growth from the same period last year. The U.S. and Europe have both witnessed a sustained growth so far. India, one of world's largest PV markets, is also expected to see higher installation, with 10 GW of utility-scale addition is expected this year, according to General Manager Santosh Goyal of Vikram Solar.
With supportive polices, the emerging markets also pushed up total demand. PV InfoLink analyst Mars Chang projected that the 2019 global demand will hit 116.6 GW, a 18.5% YoY growth from 2018.
In China, the policy unveiled in late April offered insights into its goal to achieve grid parity. To ensure solar can remain profitable without subsidies, the market has turned to high efficiency modules with low price.
Higher efficiency of mono-Si products enables mono-Si wafer to overtake the market share of multi-Si for the first time and mono-Si wafer is expected to make up 62% of market share this year, forecast analyst Nini Chen. Up to H1, the cell segment also saw rapid mono PERC capacity expansion driven by increasing demand. Chief analyst Corrine Lin projected that the aggregate global PERC capacity may exceed 100 GW at the end of 2019.
Driven by the trend, leading Chinese manufacturers have been promoting modules with 158.75mm full square wafer, which is expected to see an increase in market adoption in H2. According to analyst Lucy Chen, China has shipped 4 GW of special modules, including MBB+HC, between January and April. There's also a continuous increase in bifacial module shipment. To prepare PV industry for grid parity, more efforts will be made in the development of high efficiency products.
The rapid PERC capacity expansion will lead to a slight price dip in mono PERC modules in Q3. Due to delayed release of policy and the availability of cheaper modules next year, China's installation boom is expected to occur between 4Q19 and 2Q20. PV InfoLink thus forecast a lower demand of 33.6 GW in China this year but a positive growth to 50 GW next year.
Taking place on June 3, the seminar served as a platform for solar companies to connect and gain valuable information to grow their business.
The seminar was attended by roughly 140 participants from 60 companies, including Hanwha Q Cells, ENGIE, REC, and Panasonic.
Comments (0)
This post does not have any comments. Be the first to leave a comment below.
---
Post A Comment
You must be logged in before you can post a comment. Login now.
Featured Product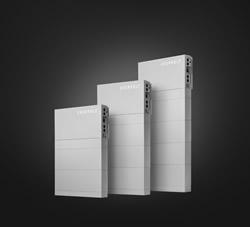 Offer homeowners best-in-class solar and energy storage in one money-saving bundle. Panasonic's new EverVolt™ Series modules come in 350W, 360W, 370W & 380W models and work seamlessly with their EverVolt battery storage - all warrantied by one of America's most trusted brands.