July Car Sales Offer Hope and Electric Vehicles Star of the Show
After months of closed car showrooms and mass uncertainty hanging over the automotive industry, the first full month saw 175,000 new registrations across the UK — an 11% rise year-on-year in July.
While the figures are a much-needed boost for the new car market it was electric vehicles that shone.
Battery electric cars catered for 4.7 per cent of all new car sales in July, something industry experts expect to continue well into the remainder of 2020.
To put the importance of that figure into context, the sale of electric cars in 2020 is almost triple that of what it was in 2019 — a massive boost for the government's ambitious net-zero emissions target. Plug-in hybrids, meanwhile, have quadrupled their sales year-on-year in July, part in thanks to the Ford Kuga, Europe's top selling Plug-in hybrid vehicle in June.
We shouldn't expect to see these excellent EV sales curtail either — Deloitte has predicted that by the end of the decade 31 million plug-in vehicles worldwide will be registered every year.
It isn't just in Britain either that electric is performing admirably. Jato Dynamics, a car registration analyst across Europe, noted that between June 2019 and June 2020, the number of electric vehicles rose from 111,300 to 183,300 — an impressive 65 per cent growth. This means that throughout the 28 participating European nations, EVs held a market share of 16 per cent of new car registrations.
But why is everyone deciding now is the right time to invest in an electric vehicle? Well, the reasons are in abundance!
In this article, we look at why electric vehicles are excelling in a difficult period.
Lockdown has changed opinions
Many people are choosing to switch to electric vehicles thanks to improved air conditions during the time of the pandemic — it's what Sadiq Khan campaigned passionately to do. According to a study, motorists recognised the significant reduction in air pollution during lockdown.
45 per cent of respondents noted that the improvement in the quality of air had made them rethink the possibility of purchasing an electric vehicle, while 17 per cent suggested that it had confirmed their reasoning for buying one.
One of the main qualms with electric vehicles since their rise in popularity has been their lack of extensive mileage range. Manufacturers have worked tirelessly to improve this aspect and motorists can now expect to be able to indulge in anything from a 150 to 300-mile range — the new Ford Puma Hybrid, offers a range of around 600 miles. However, considering the fact the pandemic has meant that many people have begun to work from home and will remain to do so into the future, is this reason for not buying an EV no longer valid?
If you aren't driving to work every day, you don't need to be concerned about charging your vehicle as regularly.
Prices matching that of petrol and diesel
The demographic that very much suits the electric vehicle market are those categorised as millennials and gen Zs. They care about climate change and they appreciate the benefits that these car present, however, they aren't the generations that have been buying these vehicles the most.
Why? Well, up until now the electric car was a long way off the book price of a standard internal combustion engine vehicle. The price remained high while manufacturers battled to drive down the cost of the lithium-ion batteries used to power EVs.
Now, the price of these batteries has been reduced by almost 70 per cent and the difference in cost of a new electric vehicle is almost indistinguishable from that of a petrol or diesel alternative. The financial benefits are only accelerated once you take into consideration government incentives (including the £3,000 Plug-in Car Grant) on the initial purchase and cost savings on fuel over the course of owning the vehicle.
Of course, it's worth remembering that a battery electric vehicle has considerably less moving parts than a petrol or diesel, meaning you're not going to be forking out for hefty servicing bills such as fuel injection systems, radiators, and exhaust systems.
Evading the forces of ULEZ
In April 2019, London saw another daily charge enforced — the Ultra-Low Emission Zone. The government legislation, imposed on the most polluting vehicles, is designed to encourage people to shift to electric vehicles.
Private drivers of these 'high polluting vehicles' have to pay £12.50 a day to enter into the zones designated as ultra-low emission and despite the fact at the moment it is only Londoners who're subject to charges, within the next few years, you can expect to see these zone introduced across the UK.
For many, avoiding the daily costs associated with the likes of ULEZ, CAZ, and LEZ (alternative initiatives) are enough to ensure that the purchase of an electric vehicle is more than worthwhile.
Mike Hawes, the chief executive of has SMMT said: "Although this month's figures provide hope, the market remains fragile in the face of possible future spikes and localised lockdowns as well as, sadly, probable job losses across the economy," Hawes said. "The next few weeks will be crucial in showing whether or not we are on the road to recovery." However, the performance of electric vehicles over the course of the past 12 months and more so throughout lockdown will certainly be offering some comfort to industry leaders.
Sources:
https://www.euronews.com/living/2020/04/14/coronavirus-lockdown-gives-us-a-taste-of-a-fully-electric-vehicle-future
https://www.theguardian.com/business/2020/aug/05/new-car-sales-rise-in-uk-after-coronavirus-lockdown-restrictions
https://www.thisismoney.co.uk/money/cars/article-8567823/Petrol-car-sales-peaked-coronavirus-consumers-shift-EVs.html
https://www.euronews.com/living/2020/04/14/coronavirus-lockdown-gives-us-a-taste-of-a-fully-electric-vehicle-future
https://www.cnbc.com/2019/10/20/electric-car-prices-finally-in-reach-of-millennial-gen-z-buyers.html
Comments (0)
This post does not have any comments. Be the first to leave a comment below.
---
Post A Comment
You must be logged in before you can post a comment. Login now.
Featured Product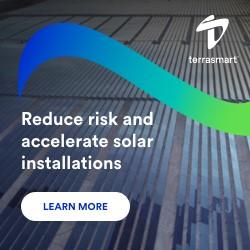 We push the limits in renewable energy, focusing on innovation to drive progress. Pioneering new solutions and ground-breaking technology, and smarter ways of working to make progress for our clients and the industry.