It's time for change - Technology essential to tackle climate change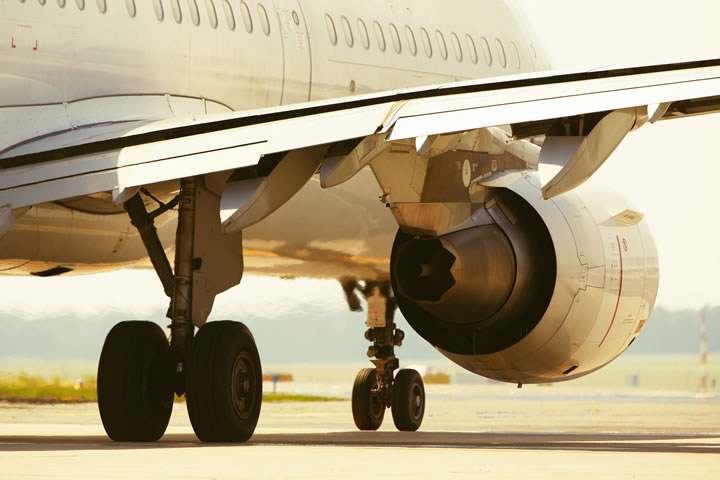 With COP26 — 2021 United Nations Climate Change conference — upon us, the impacts of climate change and the ecological crisis are clear. The UN Climate Change conference is an opportunity to bring more power to the net-zero movement, aiming for the global economy to reach net-zero greenhouse gas emissions by 2050. But what changes can sustainable technology bring to this mission? Here, Claudia Jarrett, US country manager at automation parts supplier, EU Automation, explains why automation can help the urgent need to eliminate emissions.
The 26th climate change 'Conference of the Parties' (COP) is currently taking place between October 31 and November 12, 2021 — bringing more than 190 world leaders together to discuss climate change.
COP26 is a critical summit for global climate action. To have a chance of limiting global warming to 1.5 degrees, emissions must halve by 2030 and reach 'net-zero' by 2050. In fact, the 2021 Intergovernmental Panel on Climate Change (IPCC) report stresses that it is still possible to achieve the 1.5-degree-target, but only if unprecedented action is taken immediately.
The US and Canada are among the 110 countries, which are largely developing economies, to have formally submitted improved sustainability plans to the UN. However, these plans must also evolve around the theme surrounding automation technologies, as they can help to positively impact the global sustainable surge — and here's how.
Saving energy
Kandeh Yumkella, the Director General of the United Nations Industrial Development Organisation (UNIDO), stated that industrial energy efficiency is a key issue that needs to be addressed to ensure continued growth, employment and mitigation of climate change.
To pursue a sustainable future, manufacturers need to find options to increase energy efficiency. Industrial robotics is an ideal way to help improve sustainability and minimize the environmental impact of manufacturing activities, while boasting high productivity and efficiency gains.
Compared to a completely human-operated assembly line, the adoption of robotics in manufacturing is more sustainable and energy-saving. For example, robots don't need to work in bright lighting and do not require heating on the factory floor during the winter months — achieving considerable energy savings. Likewise, robots can work continuously and their high speed helps increase production rate, thereby reducing standby time and avoiding unnecessary waste of energy.
That's not to say robotics will displace workers, however. While the notion of robotics is that they will come in to displace the role of human workers, that simply does not have to be the case — and in fact, it isn't. Rather than thinking that machines are being installed to take over the jobs of human employees, workers can operate alongside automation processes, ensuring that daily tasks run more smoothly and swiftly. Couple this with the opportunity to remove workers from laborious tasks, and automation can also allow workers to gain additional training to work on higher skilled jobs.
Besides, the benefits of using automation does not stop there. Robots are programmed to work precisely, meaning that scrap or excess material during production processes can be reduced, minimising not only energy but also material waste.
For instance, in a car assembly line, a robot can accurately calculate how much paint is needed for a certain vehicle and then repeat the same process, decreasing the material used and the amount of defective or unsuitable end products. This directly benefits both the consumer and the environment, as the number of items which end up in landfills, or are returned after purchase, will decrease dramatically.
For products like vehicles, in which spare parts are needed for years after the manufacturing of the car is completed, robotics can considerably reduce costs in the long run. Several manufacturers are now transferring the production of parts from mass production lines, which previously needed to be maintained only to be used infrequently for the large-scale manufacturing of a specific part, to a small number of robotics designed and programmed to manufacture parts only when necessary. In this way, robotics help to eliminate the need for mass production — saving on space, energy and material usage.
Obsolescence management
Moreover, automation can support waste reduction via the monitoring of equipment to identify and mitigate risk when parts, spares and equipment become obsolete.
The US Department of Commerce defines sustainable manufacturing as, "the creation of manufactured products that use processes that minimize negative environmental impacts, conserve energy and natural resources, are safe for employees, communities and consumers and are economically sound." For plant managers wanting to meet these criteria, they'll need to look far beyond optimizing the efficiency of their equipment, but also consider their machines' entire lifespan, from assembly to disposal.
Obsolescence management is an integral part of this waste management process and could significantly reduce the amount of waste that is disposed of annually in the US. Let's take e-waste as an example, where discussion currently revolves around consumer electronics like phones and laptops. However, improper disposal of industrial parts such as robots, controllers and motors have just as damaging effect on the environment.
Technology is evolving at an increasingly rapid rate. This results in parts, components and even whole machines becoming obsolete much quicker than before. One part becoming obsolete in a factory could result in a plant manager sourcing an entirely different alternative. In turn, peripheral healthy equipment may no longer work with the new part, and therefore needs replacing.
Sourcing an exact replacement for a broken part, to prevent the unnecessary waste of healthy parts, could reduce this issue. However, this relies on factories having an obsolescence strategy in place.
Planning is essential in developing a long-term obsolescence strategy — to achieve sustainable processes and avoid unnecessary revenue losses. A manufacturer should take note of which of their existing components should be replaced or repaired before the need for an immediate upgrade.
EU Automation recommends forging relationships with reliable spares suppliers. For more information on its range of automation components to support the sustainable surge, or to help you source parts, visit the website at www.euautomation.com/us.
Comments (0)
This post does not have any comments. Be the first to leave a comment below.
---
Post A Comment
You must be logged in before you can post a comment. Login now.
Featured Product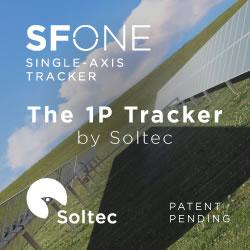 SFOne is the 1P single-axis tracker by Soltec. This tracker combines the mechanical simplicity with the extraordinary expertise of Soltec for more than 18 years. Specially designed for larger 72 an 78 cell modules, this tracker is self-powered thanks to its dedicated module, which results into a lower cost-operational power supply. The SFOne has a 5% less piles than standard competitor, what reduces a 75% the labor time.