Fast Tracking the Growth and Implementation of Renewable Energy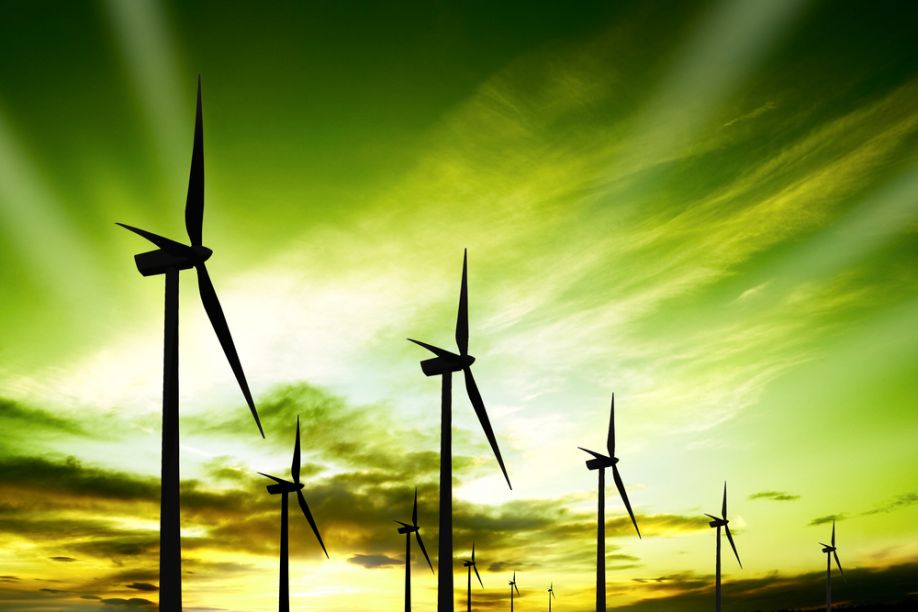 The world is at a tipping point in terms of climate change, but the renewable energy industry is in a unique position to help mitigate the damage. The International Renewable Energy Agency (IRENA), in fact, claims that renewable energy is a key solution in the fight against climate change. And time is of the essence, reports the intergovernmental organization, which boasts members from across the globe.
Human activity is to blame for the rapid rise in global temperatures, and fossil fuels are one of the biggest culprits, polluting the air, soil, and waterways. As such, fast-tracking the growth and implementation of renewable energy is imperative if we have any hope of curbing climate change. The good news is that, in increasing numbers, home and business owners alike are looking for sustainable alternatives to meet their power needs, from solar energy to hydroelectricity.
To help facilitate change, leaders in the renewables industry must cultivate a sort of "do-it-now" mentality, educating the public wherever possible, and offering clean energy alternatives for different price points to meet the needs of every consumer. Fostering a green energy revolution also requires a skilled workforce that can keep up with demand, and continued research into sustainable tech. Here's how you can make a difference in the alternative energy industry, and help speed up the process of change before it's too late.
Renewables and Climate Change: What's at Stake
Around the world, a sense of urgency is growing as we continue to experience the negative effects of climate change. While we have yet to reach the point of no return when it comes to global warming, the Earth is decidedly at a tipping point. Climate change may become irreversible once global temperatures reach 1.5-2°C above average, and the warming level has already reached 1.1°C as of 2021.
As if warmer temperatures aren't troubling enough on their own, climate change has plenty of other harsh side effects. For example, inclement weather events such as tornadoes, tropical storms, and floods have increased in frequency in recent years. Droughts are also "becoming more frequent, severe, and pervasive," according to NASA, and air pollution is rampant in our global cities.
Poor air quality and hotter temperatures often equate to an increase in health problems among global citizens from all walks of life, an issue compounded by the ongoing Covid pandemic. For its part, Covid has brought challenges of its own to the renewables industry, some of which are economic. Some industry leaders have predicted that 2022 will be particularly challenging for the alternative energy market, following a year dominated by rising costs and myriad logistical issues.
The solar industry has been hit particularly hard: The cost of polysilicon, a material used to manufacture solar panels, has skyrocketed since the early days of Covid. Other metals used in solar panel production, including magnesium, aluminum, and steel, have also risen in cost. These price increases and raw material shortages come as alternative energy is more in-demand than ever.
Skilled Workers in the Renewables Industry
Implementing renewable energy solutions on a large scale would be impossible without skilled workers to design, install, and maintain the necessary systems. In this regard, the renewables industry faces an uphill battle, as the national labor shortage persists. When recruiting skilled workers in alternative energy, education is one of the strongest tools in your arsenal.
Industry leaders such as Bill Ritter, former governor of Colorado and founder of the Center for the New Energy Economy, believe that education is crucial to filling job openings in renewable energy — specifically, vocational education. When Colorado found itself in need of some 90,000 workers in the renewable energy industry, "vocational education in high school and programs at community colleges were essential to filling those jobs," according to Ritter. The foundation of vocational education should be laid before the post-secondary level, with scholastic lesson plans about climate change, its effects, and potential solutions.
With a solid base of knowledge and commitment to sustainability, students can then begin the path towards higher education. Material engineering classes, whether taken in pursuit of a Master of Science in Engineering or as an elective, can help young minds build a clean knowledge base in the realm of clean energy, for example. In the field, materials engineers work to determine the environmental impact of a renewable energy project and make changes where necessary, among other duties.
Harnessing the Power of the Natural World
Education goes a long way in terms of fast-tracking the alternative energy industry, but technology plays a part as well. As sustainable technology continues to advance renewable energy will become more affordable while improving the health of the planet at the same time.
We're not far off from the widespread construction of eco-friendly, zero emissions homes and businesses, powered by the sun, and perhaps even built using natural materials like fungi. Researchers are already looking at how so-called "smart" fungi, which can adapt to the surrounding environment, can be used in construction applications. This type of adaptation has the potential to improve the efficiency of heating and cooling systems, reducing energy costs.
While we're much closer to the widespread implementation of renewable energy than living in mushroom brick homes, there's still plenty of work to be done. For now, fossil fuels remain the dominant force in terms of the U.S. power grid, but the renewables industry continues to grow. In 2018, the most recent year from which data is available, fossil fuels produced about 80% of energy in the U.S. By contrast, the renewables industry accounted for a negligible 4%, and it's time to boost those numbers for a better, healthier planet, starting with education.
Comments (0)
This post does not have any comments. Be the first to leave a comment below.
---
Post A Comment
You must be logged in before you can post a comment. Login now.
Featured Product
Morningstar's TriStar MPPT 600V charge controller leverages Morningstar's innovative TrakStar™ MPPT technology and our more than twenty-five years of power electronics engineering excellence, to enable the widest input operating voltage range available from a solar array, wind turbine or hydro input. This controller's standard and DB versions are for off-grid applications, and the TR versions were developed to enable retrofitting grid-tied systems with battery backup.