Evaluating the Growth Trajectory for Electric Service Vehicle Adoption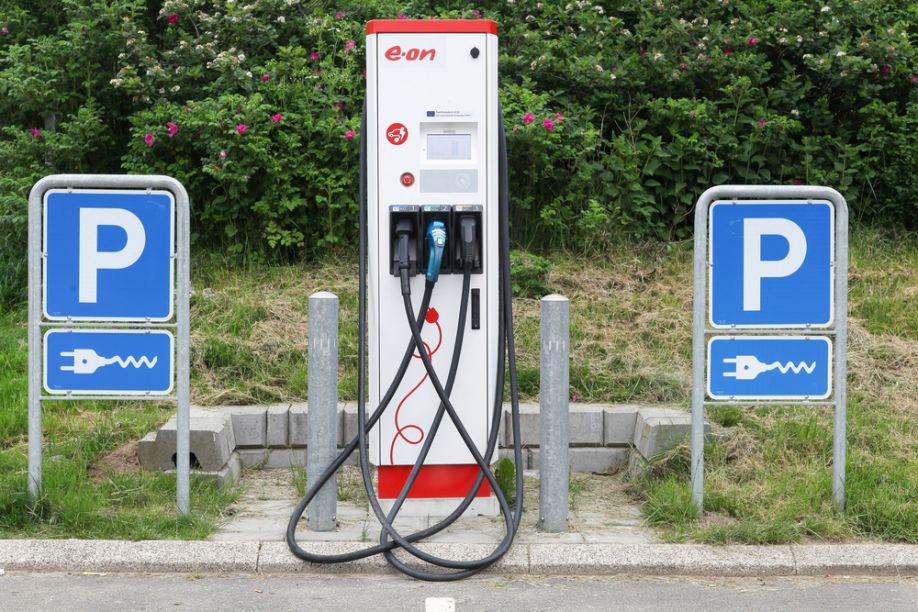 Moving away from gas and diesel vehicles is one of the most important efforts in sustainability. Transportation accounts for more greenhouse gas emissions than any other category, and more than 90% of transport fuel is petroleum-based. Thankfully, the electric vehicle (EV) market is growing.
While consumer EVs retain much of the spotlight, service vehicles need to transition to zero-emissions alternatives, too. Many of the trends driving consumer EV adoption also benefit service EVs, but the latter faces some unique challenges. Organizations in both private and public sectors must address these to sustain service EV growth.
The Current State of Electric Service Vehicles
Fossil fuel vehicles still account for the vast majority of cars on the road, but EVs have shown impressive growth recently. As of 2020, there were 1.8 million electric vehicles registered in the U.S., more than three times as many as in 2016.
Despite this rapid growth, fossil fuel vehicle sales still outpace EVs. If current trends continue, EVs will only account for 16% of new vehicle sales by 2025. However, long-term growth appears more positive, with electric options potentially accounting for 90% of new sales by 2040 in some markets.
The electric service vehicle market lags behind overall EV adoption. Vans and trucks accounted for just 1% of EV sales in 2020, raising the total to 400,000 globally. Buses and two- and three-wheeled vehicles accounted for the most growth, and electric passenger cars represent the largest current fleet size.
Positive Trends for Service EV Growth
Electric service vehicles must grow faster than their current pace for companies to meet long-term climate goals. Thankfully, there are several positive signs on the horizon. Here are a few promising developments that will likely spur greater EV adoption in service vehicles.
Growing Number of Options
A lack of options is one of the reasons previous EV growth was slow. Today, the zero-emissions vehicle market is more diverse than ever, even in more niche segments like electric trucks. Several leading truck brands like Ford and GMC are releasing electric models to join the likes of Tesla and a handful of EV startups.
Some automakers have also pledged to transition to 100% zero-emission vehicles by 2040 and as early as 2035 in some markets. Many companies that haven't taken that pledge still plan on releasing electric models within the next few years. With so many manufacturers focusing on EVs, companies will have a wider range of options to meet their specific needs.
This market diversity is key to growth. One electric service vehicle can't meet every company's needs, but dozens of options from dozens of manufacturers allow for more specialization.
Increasing Charging Infrastructure
Another trend that will likely increase service EV adoption is the rising availability of charging infrastructure. While EV ranges have dramatically improved over the past few years, a lack of charging stations limited their utility. Service EVs must be able to recharge without drifting far outside their routes to be useful.
Between 2015 and 2020, charging stations more than doubled in the U.S. That growth has also increased exponentially, with charging stations growing by more than 55% in 2021 alone. There are now more than 128,000 individual charging ports across the nation, and this trend will likely continue as EV demand rises.
Increasing EV ranges will also help mitigate any slower growth in charging infrastructure. However, current trends suggest that may not be an issue. Electric service vehicles have a rapidly increasing number of places to charge, making them a more viable investment for businesses.
Government Incentives
Rising government incentives will also drive service EV growth. As of May 2021, 12 states have adopted zero-emissions mandates that require automakers to sell an increasing number of EVs. Some of these states will even ban the sale of new gas-powered vehicles in the future, encouraging more EV development.
Other government programs incentivize buyers. Owners of fully electric vehicles can receive a federal tax credit of up to $7,500 and potentially some state credits. These savings are particularly appealing to businesses that can use them to offset fleet operating costs.
As more nations adopt increasingly stringent climate mitigation measures, these incentives may increase. Electric service vehicles will become an increasingly attractive option as a result.
Remaining Obstacles
While there are many positive signs for EV growth, there are some obstacles as well. These challenges don't fully counteract the drivers of service EV adoption, but they may slow it.
Lack of Heavy-Duty Options
One of the most significant barriers to service EV adoption is a lack of heavy-duty EVs. While the overall electric vehicle market is diverse, long-range trucks have proved a more challenging subcategory. Several manufacturers make electric semi-trucks, but the market still pales in comparison to electric passenger cars.
By the end of 2019, there were just 2,000 electric trucks on U.S. roads. These vehicles' higher range requirements make them far more challenging for today's EV platforms. As a result, fewer automakers have produced working models and fewer still have made models suitable for all commercial purposes.
Until more reliable heavy-duty models become available, EV growth in service vehicles will fall behind consumer circles.
Pandemic-Related Setbacks
Another prominent issue facing EV adoption in service vehicles is a financial matter. While EV costs have declined over the years, economic setbacks from the COVID-19 pandemic have delayed EV initiatives. These disruptions have affected both buyers and manufacturers.
China – the world's largest EV market – saw a 56% decline in EV sales, outpacing the overall new vehicle market, which fell by 45%. Many countries, including the U.S., also saw manufacturers delay new models in response to factory closures and restrictions amid the pandemic. While production has since recovered, this setback has still delayed previous EV production goals.
Supply chain issues have also abounded, which could limit the production of new vehicles. Even if companies retain their short-term interest in EV adoption, they may not be able to transition as quickly as initially anticipated.
Future Service EV Growth Looks Promising
Overall, the growth trajectory for electric service vehicles is positive but perhaps slower than some early projections. Increasing awareness of environmental issues and a growing market could fuel exponential growth, but the remaining obstacles might hinder it slightly.
Service EVs will likely lag behind consumer vehicles for some time, but they're still growing. Despite some unexpected roadblocks, that growth could radically change the market over the next few decades.
Comments (0)
This post does not have any comments. Be the first to leave a comment below.
---
Post A Comment
You must be logged in before you can post a comment. Login now.
Featured Product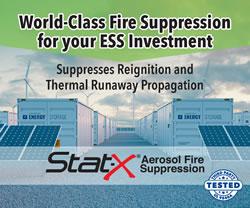 Stat-X® Condensed Aerosol Fire Suppression is a solution for energy storage systems (ESS) and battery energy storage systems (BESS) applications. This includes in-building, containerized, and in-cabinet applications. The Stat-X product was tested for efficacy in putting out Li-ion battery fires. It was found that the Stat-X agent successfully extinguished single and double cell battery fires. This testing was conducted in parallel with a large battery fire testing program. DNV GL Energy conducted the testing and validated effectiveness of the Stat-X aerosol agent on cell level Li-ion battery fires.