There is a growing effort toward establishing a high-tech energy-generating system that is fundamentally inspired by nature itself: artificial photosynthesis.
Artificial photosynthesis requires only sunlight and simple organic chemicals to generate renewable energy cheaply and cleanly. While some limited progress has been made in this area, until now, no proposed solution has been nearly efficient enough to warrant commercial use.
Records 1 to 2 of 2
Featured Product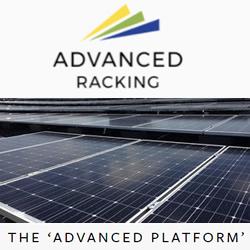 The 'Advanced Platform' simplifies the installation process by using universal mounting hardware that works perfectly across all roof types. Smart roof connection kits then connect to the specific roof's surface. The Advanced Platform is versatile: Our common design can be your single solution for all roof types.