You'll soon discover that beating cars and motorcycles off the line from a dead stop is both exciting and a surprising delight, but be careful!
Callisto - A Tres Terra Human Hybrid eBike of Distinction
Dave Cutter | Village Energy
You'll soon discover that beating cars and motorcycles off the line from a dead stop is both exciting and a surprising delight, but be careful!
Callisto - A Tres Terra Human Hybrid eBike of Distinction
by Dave Cutter - Editor-in-chief - New Energy News - Village Energy
---
One of the nicest things about being able to test and evaluate a brand new electric bicycle is that you get to see and hear the initial first responses and reactions from people you meet on your travels. Polling punsters in this way is valuable information for any company wanting to get things right and who are genuinely concerned with being successful in the marketplace with a new product. Tres Terra is definitely a company who are trying to do just that, and in our report we will explain why.
Invariably, most people we met wanted to ask pointed questions about the Callisto's range, performance, recharging requirements, cost, etc. - this often led to lively conversations about America's current 'energy crisis', and what part the humble bicycle might play in helping commuters beat the high costs of fueling their automobiles.
Californians, like many Americans these days, are still in a state of shock over the high prices they're now paying for gasoline, and with no end in sight of how much more the prices will continue to go up, bicycles do offer a cheaper *(and healthier) alternative to driving a car. The question is, will an electric bike that can go long distances at speed offer any solutions to a growing dilemma, or should they be regarded as purely recreational in nature?!?
Riding an E-Bike Makes You Feel Younger
Can you recall riding a bike when you were a kid? Remember how good the wind felt on your face as you cruised effortlessly around your neighborhood; no worries about traffic, shifting gears, the burn in your legs, or a sore butt? Well, with an electric bike, you can feel that way again; electric bikes can make you feel, 20, 30, even 50 years younger!
Callisto is the name of the electric bike we've had on trial from the American Electric Cycle and Fitness Company (AECF), and is one of two models that have recently become commercially available from this budding newcomer to the lite electric vehicle industry. Like its celestial namesake, Callisto captures the attention of many admirers through its strikingly unique appearance and overall good looks.
We were recently able in close succession to bring our Callisto to two separate popular southland events, and starting with the San Diego Earth Day Fair held each year at Balboa Park, we soon discovered that the distinctive appearance and remarkable qualities of the Callisto was proving to be a winner with most people we met.
"Is that the gas tank?" was a common remark we heard most often from people asking about the Callisto's teardrop shaped battery case, mounted prominently on the bike's beach cruiser frame.
Callisto's rechargeable Phylion Lithium-ion battery became an interesting topic of discussion on its own; most likely because some people we talked with, (more than others), already understood that any bold departure from gas-guzzling and 'going electric' would very much be determined by how efficient the battery technology was on the vehicle in question. We were able to emphasize this point on more than one occasion when further discussing electric drive trains for cars and other vehicles.
"That's so cool!" was another remark we frequently heard while walking with our ebike through the crowds attending the 'largest one day street fair in the country' at the Carlsbad California Street Faire, and where world-changing new ideas are known to be seen baking in the California sun.
We're happy to report that the general consensus of opinion on the bike's appearance, performance capabilities, and special design has been very good everywhere we've taken the bike!
Performance
Everyone should know that riding a Tres Terra Callisto at it's top speed of 20 mph is entirely possible, and is totally exhilarating beyond description. But really, you've just gotta try it out for yourself!
Quick off the mark
Twist the throttle and off you GO! You can set off at a very leisurely pace, pedaling your bike and perhaps adding a little 'throttle' as you go, or for the 'gotta-do-this-again-often' thrill of instant torque from the bike's 36V electric drive system, you will be amazed at how fun it is to ride this way. Just make sure you've got your helmet on, so you comply with the legal requirements of riding a motorized vehicle in traffic.
You'll soon discover that beating cars and motorcycles off the line from a dead stop is both exciting and a surprising delight, but be careful! Some motorists feel they are being 'shown up' and must prove to themselves (and everyone else) that their car can keep up (and overtake you), but so what?! You'll have the last laugh when you think about how much 'doe-ray-me' you're saving compared to what it costs to punch that gas pedal down! HA!
The build quality on the Callisto is good (but not excellent)! Its lightweight aluminum frame and super light li-ion battery pack means you can ride it just like a normal bike, and it's never a hassle. The cycle components are first-class, and the upright sitting position felt comfortable in all riding situations. Climbing the steepest of hills should never be a problem, provided you are prepared to add some leg power to the equation.
Whatever the human/hybrid combination you use, the 400 Watt Heinzmann motor seems to cope admirably with whatever mode you may choose to use. Incidently, this bike has 'cruise control', so when you get up to the speed you want, just push the cruise control button, and you don't need the throttle any longer.
Footnote: We did have an issue with a seized internal freewheel, however, the good folks at Tres Terra quickly sent a replacement hub motor and we've not encountered any further problems. There are bound to be 'teething problems' with any new products.
We are pleased to share that Tres Terra's service policy provides a full 2 year warranty on the entire bike, (including the li-ion battery), which should inspire confidence with anyone thinking of becoming an early adopter.
Tres Terra Callisto
Specifications:
- 400-watt, Heinzmann hub motor
- Lightweight (5 kg, 11 lb) 36-volt, 10 amp-hour (360-watt hour) lithium ion battery
- Integrated battery management system contained in a removable 'tank-style' housing for easy and convenient charging
- Battery locking mechanism
- 20 mph top speed (motor power only)
- Up to 25 miles unassisted range (note: mileage performance dependent on several important factors)
- Twist-grip throttle with integrated battery state-of-charge indicator and system key
- 'Laid-back' comfort aluminum frame
- Tres Terra suspension front fork
- Tres Terra suspension seat post
- Tres Terra comfort-gel saddle
- Quick release seat height adjustment
- Tres Terra adjustable alloy handlebar stem
- Full fenders
- Cat Eye Cycle Computer
- Lighting system independently powered by a Shimano dynamo
(generator) front hub
- Halogen head light
- LED tail light
- Audible signaling device (bell)
- Linear-pull caliper brakes
- 26 x 2.125 Kenda 'Flame' tires with thorn-resistant tubes and puncture-resistant tire liners
- Two Year Warranty
Find a Dealer - http://www.tresterra.com/dealers.html
Village Energy Interview with Ed Benjamin - http://www.pleiades-enterprises.bigstep.com/generic159.html
Benefits of Riding an Ebike - http://www.pleiades-enterprises.bigstep.com/generic52.html
Village Energy - EV Consultants / EV Sales / New Energy News® -- Advancing transportation solutions that are green, practical, and fun. http://www.pleiades-enterprises.com/
The content & opinions in this article are the author's and do not necessarily represent the views of AltEnergyMag
---
Comments (0)
This post does not have any comments. Be the first to leave a comment below.
---
Post A Comment
You must be logged in before you can post a comment. Login now.
Featured Product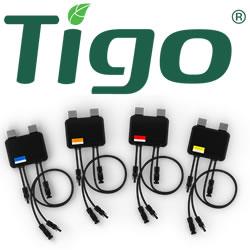 Tigo will announce the new product launch of the patented UHD-Core TS4-A (Advanced Retrofit/Add-on) Platform at SPI 2019. The new TS4-A-M (Monitoring) & TS4-A-S (Safety) units have improved lightweight hardware and lower labor costs to address a range of functions and budgets. The TS4-A-M allows module-level monitoring via Tigo's SMART Website & App. The TS4-A-S is UL-certified as a rapid shutdown solution for residential and C&I PV system. Both units join the Tigo's multivendor solution that works with almost any inverter and smart module in the global PV market. Contact sales@tigoenergy.com for pricing, shipping, and availability in Q4'19.