Hydropower is the largest renewable source of power generation and currently accounts for about 20% of the world's total electricity supply. The world's hydropower installed capacity increased from 695.8GW (Gigawatts) in 2001 to 888.8GW in 2009, registering a Compound Annual Growth Rate (CAGR) of 3.1%. Since hydropower is a mature technology, it has witnessed a modest growth rate.
Global Small Hydro Power Market Analysis to 2020 - Installed Capacity, Generation, Investment Trends
A.B.G.Thilak | GlobalData
Hydropower is the Most Popular Source of Electricity Generation Across the World
Even though fossil fuels dominate electricity generation across the world, more than 60 countries use hydropower for meeting more than half of their electricity needs. The technology is the most popular renewable source of electricity generation as for various reasons, which include its ability to instantaneously respond to changing electricity demand, water management and flood control.

Small Hydropower Generation is Gaining Importance Due to its Social and Financial Benefits Over Large Hydropower
Small and mini hydropower generation plants have shorter gestation period. Large hydropower plants usually have a gestation period of about seven years, whereas it is about two to five years for smaller plants. Additionally, small and mini hydro gives a higher return on investment due to the low capital investment and operational and maintenance costs. Small and mini hydropower plants are easier to construct and commission due to simpler designs, thus keeping the costs down. Small and mini hydro facilitates community participation and capitalizes on local skills for plant construction. Large hydropower plants require rigorous surveys, investigations and designs, which are not necessary for constructing a small and mini hydro plant. In addition to the above, construction of a small hydropower plant does not disturb the local habitat as is the case with large hydropower plants. Small hydropower installation does not involve the building of large dams and reservoirs and thus does not lead to the problems of deforestation, submergence and rehabilitation. Furthermore, it does not require a large land area and thus can be constructed in areas with small streams of water and small to medium rivers.

Global Small Hydropower Cumulative Installations Grew at a CAGR of 6%
Annual installed capacity surged during 2004 mainly due to rise in new installations in China. Given the advantages of generating electricity from small hydropower coupled with rising interest in the sector has led to increased government support policies which will derive installations in many countries in the years to come. Cumulative installed capacity of small hydropower is expected to reach 140GW in 2015 and 201GW in 2020.

Need for Energy and Environmental Security is Promoting Small Hydropower Development
Global energy demand is rising fast, especially in developing countries, due to an increase in populations and industrialization. In order to meet this demand, it has become necessary to explore renewable energy sources, as conventional sources have become expensive due to the depleting supply. Small hydro provides an excellent and abundant source for power generation and does not have any fuel costs as it uses water; it emerges as one of the most promising solutions for ensuring a reliable and affordable energy supply in the long term.

Administrative Bottlenecks are Restricting the Growth of Small Hydropower Market
Administrative hurdles leading to a delay in permits and plant approvals are major challenges for the development of small hydro. Many countries currently have very long authorization procedures. Complicated and time-consuming licensing procedures coupled with red-tape in many countries have been major stumbling blocks in the development of small hydropower installations across the globe.

China is the Largest Small Hydropower Market
The small hydropower market in China is driven by rural electrification programs of the Chinese government. At present, more than 30% of the China's counties depend on small hydro to meet their electricity requirements. This percentage is rising continuously. In 2009, the country had a cumulative installed capacity of 51GW of small hydropower, making China the largest hydropower market in the world in terms of installed capacity.

Non Operating Existing Dams Represent Huge Potential the US has for Small Hydropower Development
The US has tremendous potential to add capacity to existing non powered dams as 97% of about 79,000 dams in the US are not generating any power. Furthermore, since most of the environmental damage associated with the construction and operation of dams has already taken place, energizing these dams will not have a high impact on the environment. These dams, if energized, have the potential to supply an additional 7.3GW of capacity by 2025.
About GlobalData
GlobalData is an industry analysis specialist company providing business information products and services.

Our highly qualified team of Analysts, Researchers, and Solution Consultants use proprietary data sources and various tools and techniques to gather, analyze and represent the latest and the most reliable information essential for businesses to sustain a competitive edge.

If you have any queries about this report or would like further information, please contact
North America: +1 646 395 5460
Europe: +44 207 753 4298 +44 161 227 0666
Asia Pacific: +91 40 6616 6700
The content & opinions in this article are the author's and do not necessarily represent the views of AltEnergyMag
---
Comments (0)
This post does not have any comments. Be the first to leave a comment below.
---
Post A Comment
You must be logged in before you can post a comment. Login now.
Featured Product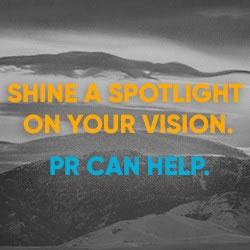 FischTank Marketing and Public Relations provides communications and marketing services to both start-up and established renewable energy companies. We provide media relations, content writing, digital/social media, and other marketing support to companies working in sectors spanning solar, LED lighting, energy storage, hydrogen, battery development and manufacturing, alternative fuels, and more. Our clients have been featured in top tier media including print, online and broadcast.