So implementing energy efficiency measures sounds like a good idea in principle, but how can local authorities or municipalities balance the equation of technology costs and fund the capital expenditure? Put simply, some of the measures that can be implemented deliver savings immediately with payback periods that are very short - in some instances only 6 months. However; to address a set of larger scale measures, the answer comprises 3 elements: i) scale of project, ii) guaranteeing savings through energy performance contracting and iii) access to competitive (low interest rate) finance.
Does the Public Sector already hold the key to delivering energy efficiency?
Chris Bronsdon | Scottish European Energy Centre (SEGEC)
The economic crisis that has rocked most of Europe's major Governments of late doesn't strike me as the ideal point in time that the public sector might want to consider making investments in energy efficiency, or at least the consideration of what an investment might deliver. However, with the European Commission currently focusing on energy efficiency measures as priority
[1]
, and most funding opportunities targeted on those national/local authorities and municipalities that have the administrative control over budgets, assets and infrastructure, I believe that there is a compelling case to consider why the public sector should seriously explore the options to access EU finance in order to deliver energy efficiency projects.
But what is a compelling case?
Is it the environmental benefits arising from reducing the amount of heat and electricity consumed
that can be demonstrated as a result of implementing energy efficiency measures? Or is it the creation of 'green jobs' that come with large scale implementation projects? Both of these are outputs from successful projects, but for the budget holders that are currently taking the decisions on where to cut back, which jobs to keep etc. the compelling case has to be the bottom line – a sustained decrease in energy bills, which is not only good news on cost savings, but also frees up budgets elsewhere.
So implementing energy efficiency measures sounds like a good idea in principle, but how can local authorities or municipalities balance the equation of technology costs and fund the capital expenditure? Put simply, some of the measures that can be implemented deliver savings immediately with payback periods that are very short – in some instances only 6 months. However; to address a set of larger scale measures, the answer comprises 3 elements: i) scale of project, ii) guaranteeing savings through energy performance contracting and iii) access to competitive (low interest rate) finance.
Scale of the project plays a key role as savings on capital expenditure can be achieved through a larger volume purchasing from the supply chain e.g. insulation, energy efficient appliances, lighting etc. The public sector holds a key position here as they are functionally responsible for purchasing and have a well-defined asset base when it comes to housing stock, schools and colleges, commercial property etc. Through an audit process it is possible to quantify the savings that could be achieved, and also to establish the cost and payback period for implementation.
Guaranteeing these savings can then become a key element of the delivery process through energy performance contracting (EPC). The total capital expenditure required to implement a large scale programme will be determined by the payback period over which savings will accrue to enable a successful financing arrangement. Adopting a portfolio approach to payback period can enable a mix of short and medium-term measures to be delivered.
The final element is access to finance for the project capital expenditure.
The European Commission already has a number of programmes that provide grant support, loans and/or technical assistance in this area, many of which are complementary. As one example, Local Authorities can access technical assistance funding under the European Local ENergy Assistance (ELENA)
[2]
facility to prepare projects for financing by other public or private finance. Managed by the European Investment Bank (EIB), ELENA supports up to 90% of the eligible costs for technical support that is necessary to '
prepare, implement and finance the investment programme, such as feasibility and market studies, structuring of programmes, business plans, energy audits, preparation for tendering procedures - in short, everything necessary to make cities' and regions' sustainable energy projects ready for EIB funding'
[3]
. Projects supported are generally greater than EUR 50 million and the ELENA fund covers measures that include the refurbishment of buildings, street lighting, integration of renewable energy into the built environment including district heating schemes, urban transport, smart grids, and ICT infrastructure. The range of measures covered ensures that the efficiency programmes can be replicated in other cities or regions, which lends itself well to encouraging cooperation between adjacent regional authorities where benefits of scale and associated cost reduction can be achieved.
As a strategic objective, the European Commission has placed a strong emphasis on demonstrating the feasibility of rapidly progressing towards energy and climate objectives at a local level while proving to citizens that their quality of life and local economies can be improved through investments in energy efficiency and reduction of carbon emissions. The commitment to this is encapsulated within the European Initiative on Smart Cities
[4]
which will support cities and regions in taking ambitious and pioneering measures to progress towards a 40% reduction of greenhouse gas emissions through sustainable use and production of energy by 2020. This will require systemic approaches and organisational innovation, encompassing energy efficiency, low carbon technologies and the smart management of supply and demand. In particular, measures on buildings, local energy networks and transport are expected to be the main components of the Initiative, calls for which are due for official publication this summer.
As with all funding schemes, the support does come with caveats and there are defined criteria which have to be met in order for funds to be awarded. However, a number of EU cities and regions, including in the UK, are already preparing or initiating renewable energy and energy efficiency programmes to tackle energy and climate change challenges.
European Support Programmes
[5]
The Joint European Support for Sustainable Investment in City Areas is an initiative under which Member States are given an option of using some of their Structural Funds to make repayable investments (equity, loans and/or guarantees) (with additional support from the EIB/private banks/investors etc where appropriate) in projects as part of an integrated plan for sustainable urban development and are delivered via Urban Development or Holding Funds.
Case: £100m joint funding programme providing a regeneration boost for East London. Managed by the EIB, and with £50m of European Regional Development Funding (ERDF), £32m from the London Development Agency and £18m from the London Waste and Recycling Board, the programme financed decentralised energy infrastructure, waste to energy, recycling and regeneration projects which contributed towards London's carbon reduction target of 60% by 2025.
The European Energy Efficiency Facility is a new financing facility dedicated to financing sustainable energy at a local and regional level. With EUR 146 million of funds coming from the European Energy Programme for Recovery (EEPR) and an additional EUR 75 million from the EIB, there will be an initial funding pot of circa €200M that will be leveraged through additional investments to around €800M. 80% of the facility shall be made available as risk capital/ investment funds, with the remaining 20% for project development/ technical assistance and awareness raising. The EEE-F shall invest largely in urban energy saving, energy efficiency and renewable energy projects including the built environment, micro-generation and district heating, clean urban transport and modernisation of infrastructure elements such as street lighting and smart grids. This fund shall end on 31st March 2014.
Coming back to the issue of investment by the public sector that is currently operating within a constrained financing environment, the cost of energy supply to the local authority estate must be a concern. Based on current Ofgem estimates from 2010, scenarios for impacts on electricity bills as part of 'Project Discovery' indicated that electricity prices are due to increase by around 20% by 2020 as a result of the 'rewiring' and 'repowering' of the electricity sector in the UK. On that note, avoiding future energy cost increases through prudent investment now should become an issue to which management teams become more attuned.

In this context, the Scottish European Green Energy Centre (SEGEC) works to deliver viable partnerships and projects that can be successfully funded including the promotion of best practice and encouraging cross-border collaboration in sustainable energy projects. With a particular focus on demonstration and deployment, we hope to make a real difference in some of the areas discussed above and help Scotland, the UK and the EU meet their sustainable energy targets.
SEGEC is a public/private and ERDF funded organisation.
Chris Bronsdon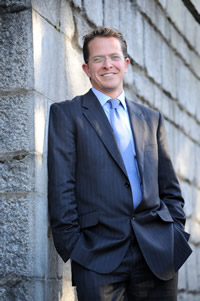 Chris joined SEGEC in October 2010, previously having worked as Managing Director for an energy consulting firm. Engaging with senior figures nationally and internationally in government, industry, the regulatory authorities and academia, Chris has 14 year's experience of developing, leading and managing project based strategic energy studies. This is coupled with a working knowledge of utility operations – both in the UK and internationally from several years at British Energy working in corporate, project management and environmental strategy roles in the UK, Eastern Europe and Russia.

Initially working on climate change economics and its application to the power sector, Chris has a strong background in UK energy policy, regulation and markets with a track record in electricity transmission grid charging (on/offshore), economics (and market regulation) for renewable energy development, carbon policy and implementation at EU, national and regional levels.


Chris has held a number of external positions including membership of the Scientific Advisory Committee of the UK Energy Research Centre, provided technical and policy input into the Engineering and Physical Sciences Research Council (EPSRC) under the 'Sustainable economy' research theme and sat as an EPSRC Panel member for (i) Economics research aimed at 'Managing Uncertainties' within the energy sector, and (ii) 'Keeping the nuclear option open'. In addition, Chris was appointed to the 'management lead' role for the first SuperGen Marine Energy Consortium by the EPSRC.
---
[1]
The European Commission adopted the Communication "Energy Efficiency Plan 2011", which is at the heart of their Energy 2020 Strategy (
http://ec.europa.eu/energy/strategies/2010/2020_en.htm
) and was the overarching theme for the 5
th
European Union Sustainable Energy Week held in Brussels 11-15
th
March 2011 (
http://www.eusew.eu/
).
[5]
These are only some of the programmes available in this area.
The content & opinions in this article are the author's and do not necessarily represent the views of AltEnergyMag
---
Comments (0)
This post does not have any comments. Be the first to leave a comment below.
---
Post A Comment
You must be logged in before you can post a comment. Login now.
Featured Product
Morningstar's TriStar MPPT 600V charge controller leverages Morningstar's innovative TrakStar™ MPPT technology and our 20+ years of power electronics engineering excellence, to enable the widest input operating voltage range available from a solar array, wind turbine or hydro input. This controller's standard and DB versions are for off-grid applications, and the TR versions were developed to enable retrofitting grid-tied systems with battery backup.