Milbank studied renewables for years before deciding to enter the industry. Distributed wind generation allows nearly 70% of the US to install their own turbines, to produce their own power and control their own energy costs and consumption.
Milbank Moves Into Wind Industry
Lavon Winkler | Milbank Manufacturing Co.

Tell our readers a little about your company. What's your main line of business?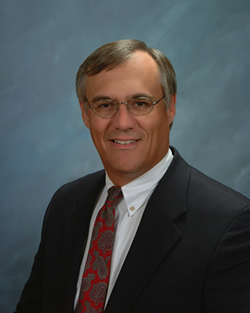 Lavon Winkler
Milbank Manufacturing Co.
Milbank has been manufacturing metering equipment for the electrical distribution industry for nearly 85 years. In 2009, Milbank entered the renewable energy market in order to align its goals with the growing green movement and provide sustainable energy options to the residential, commercial, industrial, utility and transportation sectors.
What is the nature of your distribution?
Milbank continues to build a national network of dealers who sell and install Milbank PowerGen
TM
wind turbines ranging from 1kW to 100kW. Our well-trained dealer partners ensure that the turbines are installed and maintained to the highest standard of safety.
Why did Milbank decide to enter into the wind industry?
Milbank studied renewables for years before deciding to enter the industry. Distributed wind generation allows nearly 70% of the US to install their own turbines, to produce their own power and control their own energy costs and consumption. Wind has proven and continues to be a viable resource that fits well with our portfolio of power solutions.

Which sector of the wind industry are you focused on – Residential, Mid-sized Industry or Large Utility scale?
Milbank is involved in distributed wind for residential, commercial and industrial markets. Our 5kW models are ideal for net-metered applications, while our 1kW has both on- and off-grid capabilities.
Which one of these sectors is growing the most at this time and where do you see that growth taking place in the next few years?
The commercial and industrial markets are garnering the most interest at this time but we are also seeing the residential market start to pick up momentum. Overall the industry has seen a shift from off-grid to on-grid applications. People want the reliability of the grid with the ability to monitor their energy consumption.
What would you say makes your company unique?
Milbank offers a wide variety of electrical and power-producing products, but what makes us unique is our ability to integrate our age-old, time-tested products with our sustainable, eco-friendly methods in order to provide a streamlined solution for our customers and meet the demand for clean energy.
Are government regulations a help or hindrance in the small wind industry?
For the most part, government regulations are helpful to the small wind industry. State regulations tend to vary, depending on the resources a state has historically depended on for employment and energy. States with heavy economic involvement in the coal or oil industry tend disregard the need for clean energy because they are very much invested in other resources. Fortunately, the Department of Energy, Department of Agriculture and Department of Natural Resources have led federal initiatives with incentives to expand the country's renewable energy development. As many as 38 states offer renewable incentives for those who wish to produce their own power.
The U.S. Treasury 1603 is a cash grant organized through American Recovery and Reinvestment Act (ARRA). This grant provides up to 30% reimbursement for a turbine's installation project cost. A 30% federal incentive tax credit (ITC) for the installation of renewable energy is in place until 2016.

What do you anticipate to be your greatest challenge in the year ahead?
From a market perspective, accessing and disseminating accurate, data-driven information is a key challenge. A challenge on the technical front is that of energy storage and management. We now have the ability to produce power that exceeds our demands. The ability to store and manage the power to reduce costs during peak demand periods will be a critical component of our collective energy management strategy.
Lavon Winkler currently serves as the president and CEO of Milbank Manufacturing Co., headquartered in Kansas City, Mo. With more than 25 years of executive-level management experience within the manufacturing sector, the hallmark of his leadership philosophy is to educate, develop and motivate management teams to consistently exceed financial and operational targets. Since joining Milbank in 2005,Lavon has utilized his extensive experience in lean manufacturing by leading its implementation into all facets of operations.

Lavon began his career with Butler Manufacturing Company as a design engineer. In his 23-year tenure with Butler, he held key positions in engineering, sales, construction management and manufacturing operations, ultimately moving into senior management. Other leadership endeavors include Western Forms as president and COO, and later as president and CEO of the Mid-America Manufacturing Technology Center (MAMTC) in Overland Park, Kan.

In 2009, Lavon led Milbank Manufacturing into the renewable energy sector with its PowerGen™ platform. Developed with an emphasis on integrated, smart grid technologies, Milbank PowerGen™ – which includes distributed wind turbines, solar photovoltaic systems, generators, electric vehicle supply equipment and community storage solutions – presents a comprehensive suite of turnkey alternative power generation solutions to the marketplace.


Lavon obtained his B.Sc. in Civil Engineering from the University of Missouri.
The content & opinions in this article are the author's and do not necessarily represent the views of AltEnergyMag
---
Comments (0)
This post does not have any comments. Be the first to leave a comment below.
---
Post A Comment
You must be logged in before you can post a comment. Login now.
Featured Product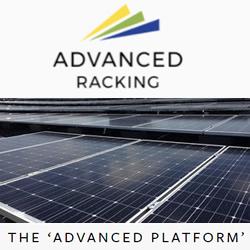 The 'Advanced Platform' simplifies the installation process by using universal mounting hardware that works perfectly across all roof types. Smart roof connection kits then connect to the specific roof's surface. The Advanced Platform is versatile: Our common design can be your single solution for all roof types.