The Smart Junction Box allows for wireless communication with a central unit that can track the panels on their individual performance and allows the panels or its substrings to be quickly switched off in the case of failure, fire, tornado or other calamity.

Cees Links | CEO & Founder of GreenPeak Technologies
What is GreenPeak proposing for home and business solar panel networks? What is a Smart Junction Box?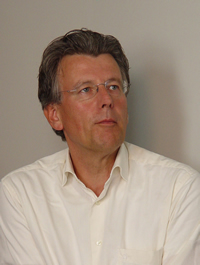 GreenPeak is proposing their wireless technology for tracking, monitoring and control of individual solar panels in PV systems. It has developed a reference design for a smart junction box. The Smart Junction Box allows for wireless communication with a central unit that can track the panels on their individual performance and allows the panels or its substrings to be quickly switched off in the case of failure, fire, tornado or other calamity.
Who and what is GreenPeak? What is your company history? Technology history? As I recall, your team was integral to the original development of Wi-Fi?
GreenPeak Technologies is a fabless semiconductor company focused on ultra-low power RF communication solutions for Home Automation, remote controls, security, energy management, thermostats, etc. It developed state of the art 802.15.4 ZigBee radios that lead the industry ultra long battery life and radio link robustness. A significant part of the GreenPeak Engineering team had been key in the development, invention and market acceptance of Wi-Fi, at that time at AT&T bell Labs in the Netherlands.
What are the new remote monitoring & management challenges faced by solar panel manufacturers – especially in regard to emergency turn off for first responders and firefighters? Are these new regulations in place anywhere yet? Examples???
The Smart Junction Box allows monitoring of voltage, current and temperature parameters such that Solar system owners or service providers can automatically track the performance of the panels and determine if service or maintenance is required. Equally important the panels can be switched off in case of fire emergency or other calamities. There are known cases of dangerous situations or even injuries caused by not being able to switch off the panels. Although there is no established standardization on this yet, legislative bodies worldwide are looking into this and currently making plans.
What are other remote monitoring and management features that GreenPeak is looking at? IE – optimizing overall grid performance by monitoring & controlling performance of each individual panel.
The GreenPeak RF technology in the Smart Junction Box enables monitoring and controlling a panel on an individual basis. As a next step PV system companies can use the wireless link and track data to further optimize panel output on a panel individual basis using the panel's parameters. Individual panels can fail or not function effectively for a variety of reasons. These include defects in the panel electronics, green algae growing on the surface of the panel obscuring the sun, leaves, dust, snow or even leftovers from visiting birds.
How is GreenPeak's wireless remote control technology implemented and integrated into the overall solar panel system?
Each Smart Junction Box, as well as each individual panel has a GreenPeak's wireless technology which will be communicating with a central access point or the central inverter allowing communication via the internet to a central database. This can be used as the basis of a service provided by the installer or service provider to track and maintain the system. The access point or central inverter will have an emergency switch off which can also switch off each individual panel.
What are the advantages of using a technology like ZigBee Remote Control versus WiFi, Bluetooth, etc?
GreenPeak's ZigBee technology is significantly cheaper and easier to integrate for this application than Wi-Fi. Wi-Fi was designed for much higher data rates and also consumes more power, therefore it is less suitable for this application. Bluetooth was designed as a personal area network and in many cases will not have the range or robustness required.
How secure is the GreenPeak wireless technology? In an emergency, will it be resistant to natural or hacker interference? Will rain or other natural phenomena impair the signal?
ZigBee has several levels of security and can be considered safe enough for this application. Rain has little or no effect on the transmissions. A fail safe communication mechanism can avoid any malfunction of the switch off.
What other kinds of home and commercial power management applications is GreenPeak's technology suited for?
In general the GreenPeak ZigBee technology is suitable for many home control applications including smart metering, HVAC control, Smart Energy appliances, Lighting, Security, centralized door & window locking & unlocking, etc. Any kind of low data rate sense and control application can utilize low power ZigBee technologies to transmit and receive signals.
Cees ["case"] Links is a pioneer of the wireless data industry, a visionary leader bringing the world of mobile computing and continuous networking together. Under his responsibility, the first wireless LANs were developed which ultimately became house-hold technology integrated into the PCs and notebooks we are all familiar with. He also pioneered the development of access points, home networking routers and hotspot base stations, all widely used today.
Cees was involved in the establishment of the IEEE 802.11 standardization committee and the Wi-Fi Alliance. He was also instrumental in helping to establish the IEEE 802.15 standardization committee to become the basis for the ZigBee sense and control networking technology and standardization.
GreenPeak Technologies is a fabless semiconductor company and is a leader in highly integrated IEEE 802.15.4/RF4CE silicon solutions for consumer electronics. GreenPeak is headquartered in Utrecht, The Netherlands and has offices in Belgium, Japan and Korea. GreenPeak is backed by venture capitalists: Gimv (Belgium), DFJ Esprit (UK), Robert Bosch Venture Capital (Germany) and Allegro Investment Fund (Belgium). For more information, please visit www.greenpeak.com
The content & opinions in this article are the author's and do not necessarily represent the views of AltEnergyMag
---
Comments (0)
This post does not have any comments. Be the first to leave a comment below.
---
Post A Comment
You must be logged in before you can post a comment. Login now.
Featured Product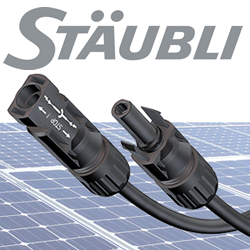 ​Stäubli Electrical Connectors are used on more than 300 GW, over 50% of the PV capacity worldwide. The MC4 family of UL and TUV listed products include connectors, in-line fuses, branch connectors, cable assembly and more.