Each state in the US has different requirements for installing PV systems. Some states, like Colorado, require a certain number of NABCEP certified installers per job, whereas in North Carolina, you must be an electrician to sell or install a PV system.

Kathryn Swartz | Solar Energy International (SEI)
Given Solar Energy International's 20+ year history in renewable energy training, what are some of the biggest changes that you've seen?
In the past 20 years, we've seen a dramatic change in who attends our trainings. During our first ten years, nearly all the participants in our trainings were homeowners or DIYers. There was very little of talk of industry and business. However, over the last 11 years, there has been a shift in who our participants are. Today, the large majority of our trainees are looking to get jobs in the industry, expand their existing business to include renewables, or start new businesses.
In addition, the industry is finally recognizing the safety hazards involved with the design and installation of renewable energy systems. Even 5 years ago, we often felt like we were waging a battle when discussing safety, which is integral to every course we teach. But as the industry is maturing, we are seeing more companies implement solid safety plans that include processes that we've been teaching about for years.
What direction do you see the solar market moving in and what changes is SEI making to its training to stay current with the industry?
So many systems today are financed through PPAs. If systems – whether residential or utility-scale – don't meet their production estimates, then investors don't see the return that they are after. There are several ways to ensure that this does not happen, including accurate production estimating, and Operations and Maintenance (O&M) procedures focused on regular preventative techniques. In order to do O&M and troubleshooting well, people need to know how to use the right analysis tools and correctly interpret the results. In 2012, we added an intensive lab course, PV351L: Tools and Techniques for Operations and Maintenance , that provides hands-on experience in using O&M tools and analyzing the results, as well as troubleshooting systems.
If I'm a person who is looking to get into the renewable energy industry, where should I begin?
First, it's important to identify what your skill sets and experience are. There are so many other occupations connected to the renewable energy industry, other than "installer." A good place to begin is to check out the Solar Career Mapping Tool. The tool maps three dozen solar occupations in four sectors: component production, system design, sales & marketing, and installation/operations. This visual roadmap includes occupational information, skills and competencies, education and training pathways. From there, you'll need to identify what additional training you may need. NABCEP publishes a brochure on what to look for when selecting a renewable energy training program. Spend some time talking with the programs that you are considering, ask them questions, ask to speak to alumni. This is an investment in your future so do your due diligence.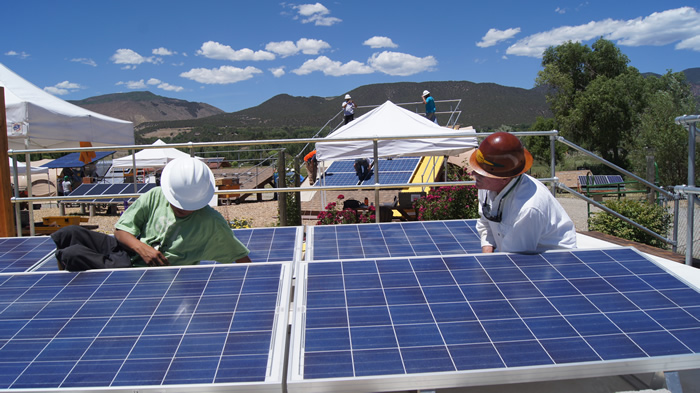 What are some of the typical course outlines for Solar Training?
SEI has different certificate programs based on what a person wants to do in the industry. For example, if a person knows that they'll just be working on grid-tied systems, then our Residential and Commercial Photovoltaic Systems Certificate includes the fundamentals of designing and installing, 40 hours of intensive hands-on, and over 80 hours in advanced topics. We also have certificates if you want to work on battery-based systems, or go into solar business and technical sales, or want to pursue working in the developing world. Depending on the certificate, it's a minimum of 140 hours of training.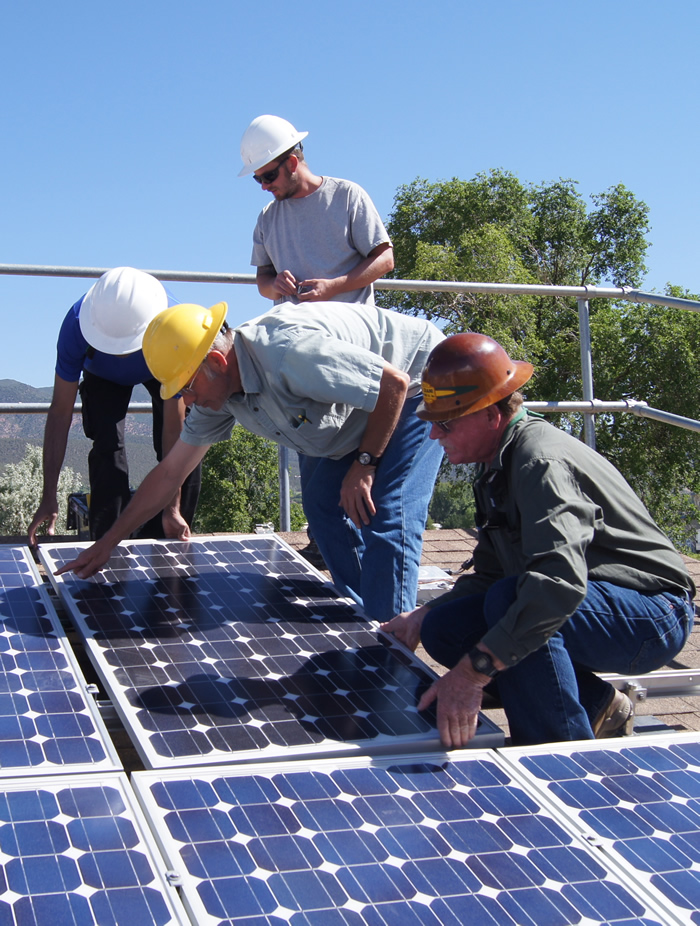 What certifications are needed to begin a career in the solar energy industry in the US?
Each state in the US has different requirements for installing PV systems. Some states, like Colorado, require a certain number of NABCEP certified installers per job, whereas in North Carolina, you must be an electrician to sell or install a PV system. Utilities may also have their own requirements when it comes to distributing incentives. For example, some utilities require that a company has employees who have passed the NABCEP Entry Level or Installer Exam before applying for incentives. Do your research so that you know what your state requires.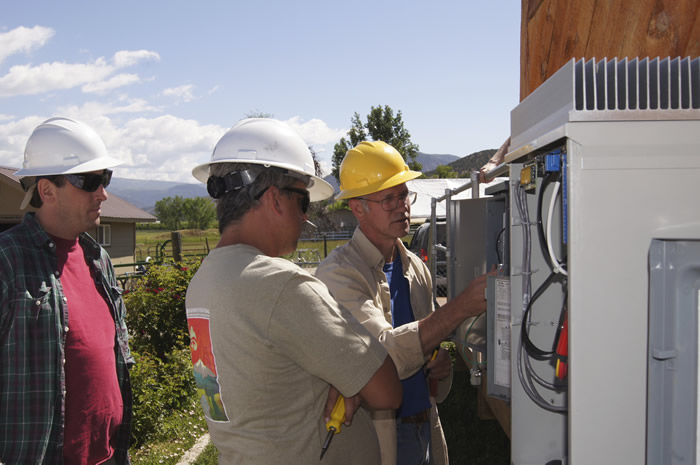 What are you seeing that's happening in renewable energy markets outside of the US?
We are seeing a lot of growth in the renewable energy markets outside of the US, especially in Central and South America. There's a move towards grid-tied systems on a large scale, even utility scale. As the price of PV continues to decrease, we are also seeing an increase in battery-based, developing-world applications.
For example, SEI just received a grant from the US Department of State's Costa Rican Embassy to train local contractors and electricians in Central America and then network them together. We'll be training people to install grid-tied systems, as well as people who are just focusing on small off-grid applications. We've seen a lot of interest in our Spanish PV Training program, which includes our online, on-demand PV course in Spanish, and our Spanish-language PV Design and Installation textbook.
What project are you most looking forward to that's happening in 2013 at SEI?
Personally, I'm most excited about how SEI is actively addressing the needs of the utility-scale markets and offering really high-level trainings to meet the needs of designers, integrators and EPCs, as well as fundamental training for temp workers. SEI has a fantastic PV Curriculum Team, with decades of combined industry experience, that continues to set the bar for quality training, while responding to emerging industry trends. This is really exciting to me.
In addition, we are formally announcing our Alumni and Friends Association. SEI's Alumni and Friends Association is primarily an association to help connect people together, whether people new to the industry or long-time solar advocates. As the renewable energy industry continues to grow, it's so important to keep the 'people connection' because it's the people that make this industry great.
Kathryn Swartz
Kathy is honored to serve as SEI's Interim Executive Director, especially since she is one of the over 22,000 alumni of SEI. She took her first PV class in 2004, which kickstarted her career in solar. With a background in environmental education, Kathy's goal is to ensure that SEI's Renewable Energy Training Program prepares participants with the knowledge and hands-on experiences needed to safely and successfully work with renewable energy systems and that each person feels apart of this SEI family.
The content & opinions in this article are the author's and do not necessarily represent the views of AltEnergyMag
---
Comments (0)
This post does not have any comments. Be the first to leave a comment below.
---
Post A Comment
You must be logged in before you can post a comment. Login now.
Featured Product
GenStar MPPT is the industry's first fully integrated solar DC charging system, an all-new design with "lithium DNA" from the leader in charge controllers. Out of the box, GenStar is an overachiever-delivering legendary Morningstar quality, efficiency, power and reliability along with the latest in advanced communications and control technologies. All the most installer-requested features are on-board; additional features can be easily added via Morningstar's ReadyBlock expansion technology, with snap-in blocks that provide battery metering and monitoring, signaling and load control, and lithium battery communications/control