Three months of experimental validation allowed us to refine the technique to the point we could pursue grant funding from the National Science Foundation (NSF) Small Business Innovation Research (SBIR) program and submit a provisional patent application.
New solar cell technology improves efficiency by 15%
Phil Stafford, Arkansas Research & Technology Park, and Douglas Hutchings | Silicon Solar Solutions
Douglas Hutchings, Chief Executive Officer of Silicon Solar Solutions Inc.
Can you tell ​us how you came up with this new technology that could improve the efficiency of solar cells by 15 percent, thereby potentially saving manufacturers millions of dollars in production costs?
DH: "Silicon Solar Solutions was founded to commercialize innovative technologies to reduce the cost of solar cells. Seth Shumate, our Senior Scientist, had the eureka moment for this approach while reading a paper entitled "Boron-Hydrogen Complexes in Crystalline Silicon" in late 2011. A single graph in the paper triggered the concept. Three months of experimental validation allowed us to refine the technique to the point we could pursue grant funding from the National Science Foundation (NSF) Small Business Innovation Research (SBIR) program and submit a provisional patent application."
Can you explain the patent on self-aligned hydrogenated selective emitters for N-type solar cells? When do you expect the patent to be approved?
DH: "Selective emitters are well known in the industry and they increase the conversion efficiency of solar cells. The approach has traditionally been hindered by the need for additional processing steps and the need to increase the number of silver grid lines on the front of the cell. The Hydrogenated Selective Emitter (HSE) is an elegant way to create a selective emitter on solar cells post-production and without using extra silver. We have a patent pending on the method to accomplish this, the resulting device structure and on the necessary equipment. Predicting the exact timeline of the patent being issued is tricky, but we would anticipate hearing the USPTO's first response within the next 12 months."
In simple terms can you explain how the technology works and specifically how it improves efficiency?
DH: "When light hits a solar cell, electrons are knocked loose. If these electrons can make it out of the solar cell you can use them as electricity. Selective emitters make it easier for electrons to make it out of the solar cell. It works by improving the contact between the silver grid lines and the silicon underneath. Our approach goes one step further by allowing you to space the grid lines further apart so less light is blocked. Compared to other approaches we use 4.3 square centimeters less silver on each solar cell. For a manufacturer this saves enough silver each year to cover the floor space of two Wal-Mart supercenters."
Can you outline the awards and grants that you have received to conduct research on this technology?
DH: "We received an NSF SBIR that is active from January to June 2013. This grant provides $150,000 to demonstrate the technology works in the lab. Our application for the SBIR was supported by the Arkansas Science and Technology Authority (ASTA) through their Technology Transfer Assistance Grant (TTAG) program. We have also help in the form of equipment access from the Arkansas Advanced Photovoltaics Research Center and the Optoelectronics Laboratory at the University of Arkansas."
What is the next step in the research and when do you think we will see commercialization of the process?
DH: "We have demonstrated that the technology works on solar cells made in our lab. The next big step is to show that it works with industry standard solar cells and that the process can be done at a large scale. We are actively talking with potential partners and customers to help ensure that the technology is efficiently transitioned from our labs to the real world. We will be applying for additional grant funding to help with these efforts in addition to securing private investment. Research and development always takes longer than you hope but we anticipate a pilot line demonstration in 2014."
Phil Stafford, President, University of Arkansas Technology and Development Foundation
How is the Arkansas Research and Technology Park supporting this effort? What role has the Genesis Technology incubator played in the development of this?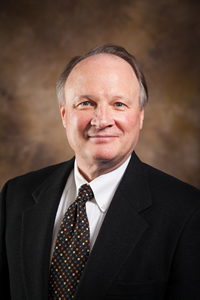 PS: "One of the primary roles of the ARTP is to provide our affiliate companies access to leading-edge research resources necessary to develop, test and optimize emerging technologies. In the case of Silicon Solar Solutions, we facilitated access to Arkansas Advanced Photovoltaics Research Center and the Optoelectronics Laboratory at the University of Arkansas to support technology development during the critical proof-of-concept phase."
There seems to be an uptick in start-ups in the Northwest Arkansas region, do you know why?
PS: "We like to think that entrepreneurship is in our DNA. Walmart, Tyson Foods and J.B. Hunt were all built by Northwest Arkansas visionaries who passionately pursued their dreams. But we have also devoted considerable effort to develop an ecosystem that is supportive of entrepreneurial activity. For instance, Innovate Arkansas is a state program designed to provide mentorship and business assistance to aspiring entrepreneurs. Other state programs augmenting start-up activity include R&D tax credits, risk capital matching funds, and equity investment tax credits. Closer to home, the University of Arkansas, together with regional partners has established the ARK Challenge, a new mentorship-driven business accelerator program for technology startups serving the retail, transportation/logistics and food processing industries."
Are there other projects that you would like to talk about?
PS: "One of the hallmarks of the ARTP is the research infrastructure available to assist early-stage technology development. Located in the ARTP, the National Center for Reliable Electric Power Transmission specializes in grid-connected advanced power systems and enables our corporate affiliates to develop and test high-temperature power electronics for a variety of applications including energy conversion from renewable sources."
Douglas Hutchings is the founder and Chief Executive Officer of Silicon Solar Solutions (SSS), an Arkansas based advanced materials company. Douglas attended high school at Lakeview in Mena, Arkansas before enrolling at the Arkansas School for Math and Science in Hot Springs. Douglas received his B.A. in Mathematics (w/honors) and Physics from Hendrix College prior to moving to the University of Arkansas at Fayetteville where he completed his M.S. and Ph.D. in the Microelectronics-Photonics program. He received the nationally competitive National Science Foundation (NSF) Graduate Research Fellowship and twice participated in the NSF funded GK-12 Program.
This external funding allowed Douglas to pursue and manage his own research topic which revolved around design, simulation and frabrication of sensors for the early detection of breast cancer. The research relied heavily on semiconductor fabrication processes and it was this experience that provided the background to start SSS.
Douglas founded SSS while still pursuing his Ph.D. at the University of Arkansas and secured seed funding for the venture 9 days prior to successfully defending his dissertation. Upon graduating he hired himself as the thrid full-time employee with the responsibility of continuing to oversee the technical and business development of the interdisciplinary staff of six people. As the CEO of SSS, Douglas led the team to compete in 16 international business competitions where they placed in the top three/finalist in every competition and won 7 of them outright. One result of this securing an invitation for the whole team to close the NASDAQ. Douglas Hutchings and Seth Shumate (the first full time employee of SSS) were named as two of the five "Nation's Top New Inventors" by Inventors Digest for their work that has resulted in three additional patent applications. The work with SSS has resulted in Douglas being named one of Arkansas Business "Top 20 in their 20s" and Northwest Arkansas Business Journal "Fast 15".
Douglas has a strong sense of community which is evident in the community outreach that SSS performs. In addition to being active members of local, state and national organizations, SSS holds an annual Science Day with local middle schools to encourage interest in STEM education. The most recent of these events engaged over 400 middle school students and provided the teachers with the materials necessary to continue performing the experiements in coming years. Douglas enjoys serving on panels and committees for cleantech and entrepreneurship with the University of Arkansas, Clinton School of Public Service, Licensing Executives Society, and the Small Business Innovation Research (SBIR) programs. Douglas is excited to also be working as a founding board member of the Arkansas Advanced Energy Association and corresponding Foundation.
Phillip S. Stafford is President of the University of Arkansas Technology Development Foundation. The Foundation is charged with management and development of the Arkansas Research and Technology Park (ARTP) and functions to encourage the transfer and advancement of technologies developed at the University of Arkansas.
In addition to managing the overall activities of the ARTP, his responsibilities include strategic planning, site development and governmental relations. Mr. Stafford is also responsible for attracting and supporting client companies at the Innovation Center and Enterprise Center; developing and managing networks to assist clients in all areas and promoting mutually beneficial relationships between University of Arkansas, industry and government to stimulate cooperative research activities
In addition to his duties at the Foundation, Mr. Stafford serves as the Director of the GENESIS Technology Incubator. In this capacity, he assists emerging technology companies in identifying and accessing University of Arkansas faculty expertise and research resources, and promotes partnership development that enhances their competitive position. In addition, he consults with entrepreneurs, researchers, technology managers, business experts, and capital investors to assist in preparing innovative technology companies for the marketplace.
He holds a B.S. and M.S. from the University of Arkansas, Fayetteville.
The content & opinions in this article are the author's and do not necessarily represent the views of AltEnergyMag
---
Comments (0)
This post does not have any comments. Be the first to leave a comment below.
---
Post A Comment
You must be logged in before you can post a comment. Login now.
Featured Product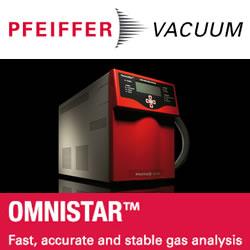 The Pfeiffer Vacuum OmniStar benchtop analysis system offers you a compact footprint, powerful software and Ethernet connectivity. It's the optimum solution for many real-time gas analysis applications. With the OmniStar, Pfeiffer Vacuum offers you a complete solution for gas analysis, in chemical processes, semiconductor industry, metallurgy, fermentation, catalysis, laser technology and environmental analysis. The turnkey OmniStar gas analysis system consists of heated, temperature-regulated gas inlet system, Quadrupole mass spectrometer, a dry diaphragm vacuum pump and HiPace turbopump. Unlike competing methods such as FTIR, OmniStar is suitable for qualitative and quantitative analysis of most gases.