As the voice of the U.S. standards and conformity assessment system, ANSI provides a distinguishing mark of quality and credibility that tells educators that our standards development process has the most respected third-party approval.
IREC Accredited as an American National Standards Developer
Jane Weissman | IREC
We understand that becoming an ANSI-accredited American National Standards Developer is quite a rigorous process. Why did IREC choose to commit the time and resources it takes to achieve this accomplishment?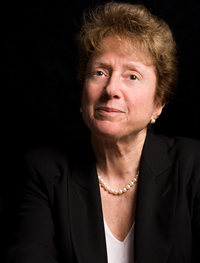 We wanted to elevate our own standards development process. IREC (The Interstate Renewable Energy Council ) is a national leader in training credentials and standards development in the renewable energy and energy efficiency industries. Receiving this prestigious accreditation holds ourselves to the same rigor and strict conformance requirements as we ask of others who go through our own credentialing program.
What does it really mean to be ANSI-accredited?
Workforce education is so crucial to the development of our industry. IREC develops standards and awards credentials for both training programs and individual instructors. As the voice of the U.S. standards and conformity assessment system, ANSI provides a distinguishing mark of quality and credibility that tells educators that our standards development process has the most respected third-party approval. It gives training providers confidence that the IREC credential is based on standards that truly mean something – it's something to be proud to achieve. And in turn, an IREC-accredited training program or certified instructor carries that seal of quality on to the workers they train.
From a practical standpoint, how is this important to our readers?
For one thing, IREC's standards incorporate industry consensus. What that means is that an installer or other contractor who was trained by an IREC-credentialed provider is trained to standards that represent best practices in that particular industry, whether it's in weatherization or solar PV. So, for instance, industry can look for a technician trained by an IREC credential holder. It tells them the training that a prospective employee has is job appropriate and industry valued. The same is true for consumers. Installers and technicians who are trained by IREC-accredited providers offer consumers additional confidence when they are making an investment in alternative energy.
What does the ANSI accreditation entail?
IREC went through a rigorous six-month application and review process, including a public review period. ANSI is responsible for safeguarding the integrity of the U.S. voluntary consensus standards system. It vets the process by which organizations develop American National Standards to ensure balance, transparency and lack of dominance by any one stakeholder group. Accreditation indicates that IREC is in procedural compliance with ANSI's requirements; IREC's Standards Committee will continue to facilitate compliance and demonstrate industry consensus. All of this results in standards that are validated and accepted by the industry, and it facilitates more universal adoption.
Can you put IREC's new mark of distinction in perspective?
We believe this is much more than an important step for IREC, or even the credibility of our standards. It's another raising of the bar for the energy efficiency and renewable energy industry at large.
Are there other industry standards groups that are as important as ANSI?
ANSI is the leader and the voice of the U.S. standards and conformity assessment system and the sole U.S. representative in the International Organization for Standardization (ISO). There is no other U.S. standards organization with the reach of ANSI, which is of great significance to a standards development body such as IREC, as well as to our stakeholders.
How does an American National Standard come about and how long does it typically take?
The standards activities of an accredited Standards Development Organization (SDO) such as IREC are initiated based on an identified need in the industry. These activities occur according to a defined process, which involves stakeholder notice and input on a number of levels.
In the spring of 2011, we observed that there was a proliferation of certificate-awarding training programs in the renewable energy and energy efficiency industry. Without standards and third-party assessment, there was no mechanism to determine which programs were of high quality and held market value. Our answer to this challenge was to develop IREC Standard 14732, General Requirements for Renewable Energy & Energy Efficiency Certificate Programs, which was published in January 2013. Additional steps to complete the American National Standards (ANS) process will be initiated by IREC later this year.
What are IREC's future plans?
Now that we have been awarded accreditation as an SDO, we will put each of our standards through the ANS process. The accreditation validated our development process and procedures. We now need to demonstrate that our standards have each been developed and maintained to that process. In addition, IREC will continue to work with the renewable energy and energy efficiency industry to raise the bar on quality through the development and use of consensus based standards.
Jane Weissman
Jane has been the President and CEO of the Interstate Renewable Energy Council, Inc. since 1994. From 1985 until 1991, she was the Executive Director of the Massachusetts Photovoltaic Center. Jane is Vice Chair of the North American Board of Certified Energy Practitioners and was elected an America Solar Energy Society's Fellow in 2004. She serves on a number of boards including the National Advisory Board for NSF's ATE CREATE and co-chairs ANSI's Energy Efficiency Standardization Coordination Collaborative, Working Group 5. She has been chairing the national Clean Energy Workforce Education Conference since 2006. Jane has been invited by the Congress of the United States to provide expert testimony before the Subcommittee on Energy and Environment to discuss workforce development and training issues. Jane received the prestigious Charles Greeley Abbot Award from the American Solar Energy Society and the Renewable Energy World's Leadership Award in policy. She has published papers and spoken widely on topics in the field of renewable energy, photovoltaics, public policy and credentialing. Jane is based out of Boston, Massachusetts and is an avid Red Sox fan.
About IREC
The Interstate Renewable Energy Council (IREC) is a non-profit organization accelerating the use of renewable energy and energy efficiency since 1982. Its programs and policies lead to easier, more affordable connection to the utility grid; fair credit for renewable energy produced; best practices for states, municipalities, utilities and industries. IREC is a respected resource and national leader in quality assessment, workforce development, consumer protection and stakeholder coordination. Since 2005, IREC has provided a foundation for the growing clean energy workforce through the credentialing of trainers and training programs and through the development of quality standards. As of July 2013, IREC is an accredited American National Standards Developer. For more information, visit http://www.irecusa.org
The content & opinions in this article are the author's and do not necessarily represent the views of AltEnergyMag
---
Comments (0)
This post does not have any comments. Be the first to leave a comment below.
---
Post A Comment
You must be logged in before you can post a comment. Login now.
Featured Product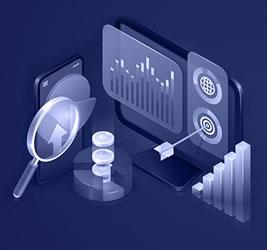 At Precedence Research we combine industry-leading insights with ground-breaking research techniques to help our clients successfully address their unique business challenges and achieve mission-critical goals. Our suite of services is designed to give tailwinds to businesses.