Product development in a shifting solar market shows "onshoring" makes sense
Multi-Function Meets Multi-Discipline
Carlos Groth | Multi-Contact USA
Multi-Contact AG has experience in the solar sector. While we have not always correctly anticipated every industry trend, one that we feel quite strongly about is the concept of "onshoring" - keeping design and manufacturing close to the intended market.
Though known mainly for its photovoltaic connector products - specifically the the MC3 and MC4 connector systems - we have been developing photovoltaic module junction boxes for just as long. The story behind the PV-JB/MF open format junction box for PV modules provides an interesting case study of how missing an early mark helped us clarify our approach to solar product development.
Out of the gate
During the 2000s, flush with fortunes gained during the tech boom with its large semiconductor industry, U.S. tech centers began to shift their focus to renewable energy, primarily PV technology. Tech regions such as Silicon Valley morphed into "Solar Valley" as a rush of new investments fueled numerous green tech startups. This created significant opportunities for the connector and junction box business, and thin-film technology became a hot commodity.
The question for us in the North American headquarters of Multi-Contact, was one of developing an appropriate engineering response to the market opportunity. We decided to focus on a custom junction box for thin-film modules. It seemed like a good idea at the time.
The solar industry took another turn as it entered the following decade. The global PV over-supply crisis hit the thin film market especially hard, and early 2011 through 2012 saw the demise of several thin-film product manufacturers, both large and small.
Concurrently a price drop in silicon gave the crystalline PV module market a boost with lower cost-per-watt ratios, especially for large, utility-scale installations. Other developments have unfolded since. Large-scale installations now require increased ampacity. New safety requirements are emerging, creating a need for module-integrated electronics for remote monitoring and shut-off.
From our perspective, these new developments within the crystalline market called for a new way of thinking about junction boxes for PV. Or as management put it: "How do we approach the next generation of custom junction boxes for the crystalline market that keeps up with industry trends, allows for easy augmentation to address customer requirements, while remaining cost effective and quick to market?"
A reasonable question.
Meeting back at drawing board
To meet all of the industry's needs, the junction box would have to be flexible in design, allow easy integration of new smart technologies and meet tougher technical requirements without pricing itself out of the market.
Any product development company worth its salt is proud of its engineering heritage. We think we can design ourselves out of any situation. Of course, will customers be able to afford to buy it?
For this reason, our engineers had to collaborate with manufacturing personnel whose technical insight comes with a "hands-on" approach. As a result of this collaboration, the multi-discipline team came up with the following characteristics for a multi-function junction box:
The box should be a modular, open format junction box (rated 12A, 1000V) for the widest number of applications;
It needed integrated connectors to allow for numerous configuration possibilities;
The volume had to be spacious enough to accommodate the industry-standard 4 bus ribbon/3 diode configuration;
It had to be able to give PV module and smart technology device manufacturers free reign to integrate their own technologies without detracting from performance or reliability;
It needed to be designed for manual or automated assembly; and
The base enclosure had to be UL recognized, CSA certified and TÜV certified, minimizing the need for extensive retesting of customized versions of the product.
One other design element is worth noting. We decided to go with a cable-free design. Leaving the cable selection and harness configurations to the system designers and installers results in greater overall system cost and performance benefits by eliminating unnecessary cable expenses and product certifications.
Design, build, use
When it came time to build the product that became know as the PV-JB/MF junction box, the company decided that no one would be better qualified to do so than its own people - those who knew the product they had helped to develop inside and out. So, rather than outsourcing, the company invested in optimizing its California facility and enlisted homegrown talent to create and staff a new assembly line for the box.
Everything was conceptualized and developed in-house. To make the work as efficient as possible, the multidisciplinary team applied lean manufacturing techniques (see kaizen and poka yoke), which emphasize continuous improvement, error-proofing and minimizing waste. The manufacturing engineers built their own tuning mechanisms, welding fixtures and control fixtures for a variety of testing applications, which would allow them to personally fine-tune the product's design and manufacture as they went along. Some manufacturing tables and equipment encasings were also developed in-house.
By using a cable-free, automation-friendly design, the junction box can be manufactured cost effectively, ensuring competitive pricing without any degradation of quality. The box can be supplied as a stand-alone enclosure, ready for customer-developed technologies, or as a complete solution designed and tested by us.
Product development and lead time are cut in half from the typical two-year timeframe to just six months, allowing faster turnaround of custom design changes as well as in-house manufacturing and testing. Our network of manufacturing partners and cable harness customers can support cable assembly needs virtually anywhere in the world.
Taking PV-JB/MF production from start to finish, the state-of-the-art new assembly line consists of a finely coordinated chain of workstations for pin, housing, ribbon and diode assembly as well as welding, finished good tests, camera inspections, laser engraving, packaging and shipping. Each step in the process incorporates careful monitoring, control and troubleshooting. A process for gathering data is also built in, so the team can evaluate its hits and misses for implementing future process improvements.
We see a number of advantages to handling the manufacturing in-house. With all of the work being done on-site, rather than somewhere halfway across the world, we have total control over testing and quality. More and more U.S. companies are discovering that when their products are made domestically, the "secret sauce" of pride and ownership dramatically enhances quality. Plus time-to-market is much shorter, since the product is made literally steps from where it was developed.
Carlos Groth is technical creative lead at Multi-Contact USA in Windsor, Calif. He can be reached by email at c.groth@multi-contact.com.
The content & opinions in this article are the author's and do not necessarily represent the views of AltEnergyMag
---
Comments (0)
This post does not have any comments. Be the first to leave a comment below.
---
Post A Comment
You must be logged in before you can post a comment. Login now.
Featured Product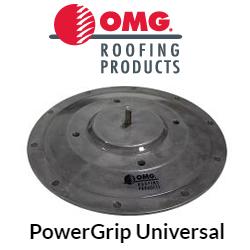 Eliminate Solar Rack Ballast and Reduce Rooftop Material Handling. PowerGrip™ Universal (PGU) is a commercial roof mount system designed to secure solar racks and other equipment to any type of commercial roofing system. PGU provides a secure connection directly to the roof deck or structural members and is designed to reduce or eliminate ballast in solar racking systems, so there's less weight on the roof and less material handling. Made of heavy-duty cast aluminum, PGU units include a base ring which is secured through the roofing cover and into the structural roof deck, and a waterproof top plate.