It's an exciting time to be in the solar industry, both for what we've accomplished in 2014 and what we will accomplish in the coming year.
9 Things You Need To Know About 2014 And Beyond
Scott Wiater | Standard Solar
When the history of the solar industry is written for 2014, I believe it will be a positive story overall. The recent explosive growth in the United States continued, and all indicators are that 2015 will be equally successful.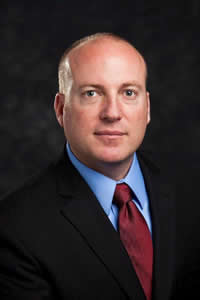 Here are the four issues I feel were critical for the industry in 2014:
The continued growth of the U.S. market: The solar industry continued its 5-year boom in 2014. It grew each quarter of 2014 and, in the third quarter alone, installed 1.4 GW of photovoltaic (PV) solar, bringing the cumulative installed solar in the United States to 16.1 GW.
New financing options: Perhaps most exciting was the emergence of new financing models for solar. The introduction of YieldCos, real-estate investment trusts (REITs) and new players in the tax-equity markets have made it easier than ever for solar projects to find funding.
Consolidation in the industry: The much-needed industry consolidation began in earnest in 2014. As the weaker companies exit the market or are swallowed up by more nimble competitors, the consolidated supply chain will bring costs down, ensure better quality products and allow installers to bring projects to market more quickly.
Our own self-destructive tendencies: The solar industry keeps tripping over its own feet, fueling public perceptions of the industry as politically fueled boondoggles.

Whether it's the trade war with China, or the investigations of some of the industry's most public names (SolarCity, SunRun and Sungevity are receiving the most scrutiny), it's beginning to feel like the 1980s all over again, when the unscrupulous actions of a few stunted the industry's overall growth.
But 2015 may bring some resolutions that will bolster the industry in the coming year:
The end of the trade war: The recently announced outcome to the SolarWorld vs. China trade war is not particularly good for the industry, but at least we can figure out, once and for all, by what rules we'll be playing. With the trade war finally coming to an end, the supply chain can adjust and relocate to new low-cost, non-tariff regions.
The development of microgrids: We will see the increasing development of microgrids, which are self-contained power systems that are able to operate disconnected from the larger nationwide grid. The advantage is they are less likely to go down than the antiquated national grid. The disadvantage is that for them to work, they must have effective storage solutions. There have been a handful of successful deployments, like Standard Solar's at Konterra's headquarters, but for the most part these solutions are still in development. But all it takes is one breakthrough: Could 2015 be the year it happens? I hope so.
Post ITC Posturing: In case you've been living under a rock for the past two years, you know the investment tax credit (ITC) for solar is expiring in 2016. Expect a lot of sound and fury surrounding its renewal, as well as companies loudly positioning themselves to deal with the drop in the credit from 30 percent to 10 percent.
Net-metering/utility integration: Like giants rousing themselves from a deep slumber, utilities' first reaction to solar's appearance in the mainstream has been grumpy. They've tried to kill successful net-metering programs, adding usurious use charges and generally pretending solar doesn't exist.

In 2015, the two entities will realize they need each other to succeed. I predict more cooperation than conflict between the solar industry and the utilities.
New markets opening up: New markets in the United States, particularly in non-traditional solar states like Illinois, New York, Georgia and Vermont will fuel the industry's growth in 2015.
It's an exciting time to be in the solar industry, both for what we've accomplished in 2014 and what we will accomplish in the coming year. So on New Year's Eve, let's raise a glass to this wonderful industry and resolve to help keep it moving forward in 2015.
Under Mr. Wiater's leadership, Standard Solar has been named one of the Fastest Growing Private Companies in America for four consecutive years according to Inc. magazine, significantly expanding its commercial footprint and reinforcing its leadership positioning as the solar partner of choice. Mr. Wiater has an extensive background in executive management, operations and supply chain management in startup companies as well as established corporations. Previous positions included Executive Vice President at Peak Technologies, a global systems integration company, and Director of Operations for Radio Frequency Identification at Motorola (Symbol Technologies). Mr. Wiater earned a Masters of Business Administration degree and a Bachelors of Science degree in Aeronautics from Embry-Riddle Aeronautical University.
The content & opinions in this article are the author's and do not necessarily represent the views of AltEnergyMag
---
Comments (0)
This post does not have any comments. Be the first to leave a comment below.
---
Post A Comment
You must be logged in before you can post a comment. Login now.
Featured Product
Trojan's deep-cycle batteries provide rugged durability, outstanding performance and long life for use in all types of solar energy installations. With over 90 years of experience, Trojan delivers the world's most reliable and trusted batteries in flooded, AGM, Gel, and Lithium types. These batteries enable solar equipment systems to operate at a peak level of performance in the harshest conditions or the most challenging of locations and are manufactured and tested to IEC standards.