The world will need as much capacity as it can get from all fuel sources to satisfy the demand of growing populations.

Len Calderone for | AltEnergyMag
Renewable Energy is making considerable strides and the future looks bright. Here are some of the newest advances taking us into 2015 and beyond.
A key point is new technology, such as using infrared light to make energy. Heated by the sun, the earth is warm compared to the freezing vacuum of space. Thanks to recent technological advances, that heat imbalance could soon be transformed into direct-current (DC) power.
It's not at all obvious, at first, how you would generate DC power by emitting infrared light in space. It might be hard to comprehend generating power by emitting, not by absorbing light. This can only be accomplished by using physics at the nanoscale.
Instead of capturing incoming visible light, electric power would be generated by releasing infrared light. Capturing energy this way is a real possibility.
A device that captures energy from emitting infrared light could be coupled with a solar cell to get extra power at night, without extra installation cost. The question is, "How do we accomplish this?"
One way would consist of a hot plate, which would be at the temperature of the Earth and air, with a cold plate on top of it. The cold plate, facing upward, would be made of a highly emissive material that cools by efficiently radiating heat toward the sky. Based on infrared emissions, the heat difference between the plates could generate a few watts per square meter, day and night. Work has been ongoing for many years, but only recently have there been sufficient advances in nanofabrication. This is a technology worth watching.
Solar panels keep getting more efficient with many of the newer solar panels equipped with optimizers, which are built into the junction box or attached as a separate component to the back of the panel. The optimizers operate on the DC side of the system and are always connected to a central or string inverter.
The optimizer increases the output of each panel by adjusting the current and voltage generated by each panel. If there is a weak panel operating at a low current, the optimizer on that panel can lower the voltage across that panel by increasing the current, which prevents that panel from affecting the current of the other panels in the string. They also have communications capabilities so that the installer can see the performance of each individual panel. Some new optimizers provide code-required automatic DC shutdown capabilities to prevent arcing and fires. Manufacturers are starting to add optimizers into the junction boxes, reducing both parts and installation costs.
Researchers are studying how to make biofuels from farm waste, especially "wet" waste that is typically difficult to use. A fairly simple procedure to transport waste, and produce energy from it. Dry farm waste, such as wood chips or sawdust, is easier to use for generating power, as wet farm waste materials (corn husks, tomato vines and manure) break down before reaching their destination.
Farm waste can produce energy at a similar level to burning coal, and does not require any significant start-up costs. Cooking farm waste yields compact, easily transportable material that will not degrade and can be used in energy-producing plants. Farmers are taking what is now an unconstructive resource, which they have to pay to remove, and get additional income from their harvest, while helping the environment.
The problem is that coal is more readily available in North America, while biomass damages pipes at power plants during combustion, because biomass is rich in alkali and alkaline earth metals such as silicon, potassium, sodium and calcium. In about 5 - 7 years, a new biofuel product made by the Bio-Renewable Innovation Lab will produce a product that has less alkali and alkaline earth metals, allowing them to be used at power plants.
In rural areas, farmers are allocating sections of their farms for small, distributed power plants, mostly using ground-mounted photovoltaic technology. In Iowa, the Kalona co-op's initiatives have helped spur Iowa's nascent solar industry, which between 2012 and 2014 added more than 600 projects with a value of nearly $25 million, according to state tax credit data reported by the Iowa Department of Revenue.
About six years ago, little solar energy was generated in southeast Iowa. Today, the rural utility, along with local, state and federal leaders, will celebrate the operation of the state's largest solar farm near Kalona, just south of Iowa City. The Kalona co-op's adoption of distributed energy, especially solar, stands in contrast to the more guarded view of solar taken by Iowa's large investor-owned utilities and even other rural co-ops that deliver power to roughly 650,000 Iowans through a network of distributors. We can expect to see more such co-ops in the future in rural areas.
Even the aviation industry is getting into the use of renewable energy. The world's aviation industry has a goal of reducing its GHG emissions, including achieving carbon neutral growth by 2020 and reducing emissions by 50 percent by 2050 compared to 2005 levels. Global renewable products company, Amyris and a major French energy company, Total, have partnered to produce and deliver a new renewable biofuel for the aviation industry that will help it meet these aggressive goals.
The renewable jet fuel can be blended directly with petroleum jet fuel without any changes to airplanes, engines or the fueling infrastructure.
Renewable energy is growing faster than natural gas and will surpass natural gas next year and should catch up with coal in 2035. The following graph from the International Energy Agency shows renewable energy taking off.
The world will need as much capacity as it can get from all fuel sources to satisfy the demand of growing populations. In the U.S., the use of wind and solar will grow quickly as we see costs dropping. Natural gas, coal and nuclear power should grow moderately, as the need for new base-load capacity (minimum level of demand on an electrical supply system over 24 hours) just isn't there yet.
The content & opinions in this article are the author's and do not necessarily represent the views of AltEnergyMag
---
Comments (0)
This post does not have any comments. Be the first to leave a comment below.
---
Post A Comment
You must be logged in before you can post a comment. Login now.
Featured Product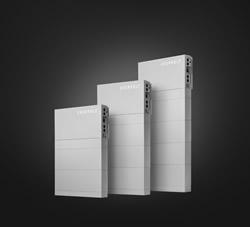 Extract maximum power production from every roof size and shape. HIT® AC Series combines the module efficiency of Panasonic solar panels with the intelligence of Enphase microinverters. A built-in IQ 7X microinverter with Individual MPPT (Module-level Power Point Tracker) tracking helps deliver an all-in-one module that offers design flexibility, reduced installation time, and a higher ROI. Field-replaceable microinverter with no DC wire management required yields lower cost of ownership.