The installation involved locating where the fastener is going, driving the fastener into the metal deck underneath the insulation and membrane, sliding the PowerGrip over the fastener head, and hot air welding it in place.

Contributed by | OMG Roofing Products
When the roof on the Raley's Distribution Center in Sacramento was replaced so that a one megawatt Canadian Solar mounted solar photovoltaic system could be installed, Genmounts Solar Racking Systems of Flemington, New Jersey paid special attention when selecting the roof mount system. "Since the roof is in California we wanted a roof mount system that would offer seismic resistance," explained Jason Snyder, vice president at Genmounts. "We also wanted something that would be watertight and satisfy everyone from the installer to the engineer."
One system that caught Snyder's eye was the PowerGrip roof mount system by OMG Roofing Products of Agawam, Mass. The PowerGrip system is designed to secure solar racks and other equipment to thermoplastic roof membranes, providing a secure connection directly to the roof deck and structural members. Properly installed, PowerGrips eliminate rack movement and remain watertight. "We decided to specify the PowerGrip system for several reasons," Snyder said. "We like that it only uses one screw as opposed to five or seven, and it provides a very good seal around penetrations," he remarked. "It is also the easiest system to install."
"A Fast and Easy Installation"
Tecta America Sacramento, Inc. of Ranch Cordova, California was asked to install a new GAF Everguard Extreme 60 mil TPO mechanically attached over the existing EPDM roof, which included the steel deck and six-inches of isocyanurate insulation; followed by Canadian Solar 220W and 245W modules mounted with Genmounts ballasted racking. "Since the solar system had a 20-year warranty Raley's wanted a roof that would last as long – if not longer – than the solar system," Dennis Moomey, solar manager for Tecta America Sacramento, stated. "That's why we went with a brand new, TPO roofing system."
Installation of the new roof and solar systems was pretty straightforward, except for the challenge of working around a distribution center for a large supermarket chain that was operational throughout the installation. Raley's supermarket chain has 128 stores in Northern California and Nevada under the names Raley's Bel Air, Nob Hill Foods and Food Source. Founded in 1935 by Tom Raley and privately owned, the company prides itself on its high-quality products, fresh produce, fine meats and outstanding customer service. Not only did Tecta America have to make sure customers of the food retail and distribution center were not inconvenienced during the roof and solar installations, but they also had to deal with the incoming/outgoing trucks. "Since this is a distribution center with more than 100 door docks there were trucks coming and going all hours of the day and night, making it difficult for us to load/unload roofing materials,"stated Moomey.
Although he had never used the PowerGrip system before, Moomey said the installation was "very easy and fast." The installation involved locating where the fastener is going, driving the fastener into the metal deck underneath the insulation and membrane, sliding the PowerGrip over the fastener head, and hot air welding it in place. There is no need to cut open the roof down to the deck, saving valuable time and labor. Most PowerGrips can be installed in five to eight minutes. OMG Roofing Products representatives were available to provide field support, "but there wasn't too much of a learning curve," Moomey said. "We picked it up right away and went to town with it. It is very user friendly." It was also much more efficient to install than other methods. "I'd say it was 30 percent faster than installing typical racking," he commented. "The crew loved it." "The PowerGrip system worked very well on this very large installation, and everyone worked hard to provide a good product at the end of the day," Snyder stated.
"Would Definitely Use PowerGrip Again"
Today everyone is satisfied with the roof and with the PowerGrip system. "I would definitely use PowerGrip again and look forward to using it on future projects," Moomey remarked. "We've used OMG products in the past and know they make high quality products."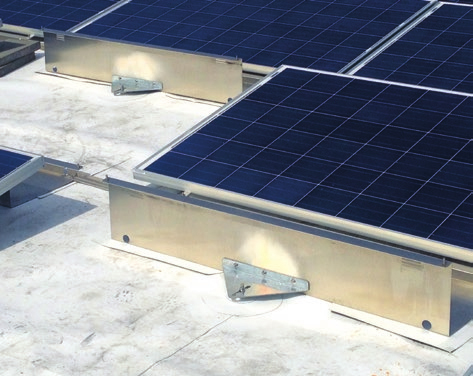 "This was our first project with PowerGrip but we have already specified it on many future projects," Snyder commented. "Installers like PowerGrip because it is easy to use, the engineers like it because the performance data is straightforward, and buyers like me like it because it is cost efficient. It's not easy finding a product that will suit everyone like the PowerGrip does."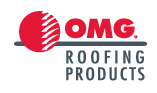 About OMG Roofing Products
Welcome to OMG, a customer-driven organization. It is our stated mission to support the goals of our customers by understanding and responding to the specific needs of the contractor/end user. It is this focus on the end user which has fueled OMG's growth, allowing us to become the worldwide leader of fastening products and technologies for commercial roofing and other construction industries.
The content & opinions in this article are the author's and do not necessarily represent the views of AltEnergyMag
---
Comments (0)
This post does not have any comments. Be the first to leave a comment below.
---
Post A Comment
You must be logged in before you can post a comment. Login now.
Featured Product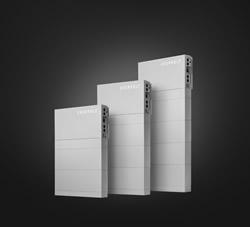 Offer homeowners best-in-class solar and energy storage in one money-saving bundle. Panasonic's new EverVolt™ Series modules come in 350W, 360W, 370W & 380W models and work seamlessly with their EverVolt battery storage - all warrantied by one of America's most trusted brands.