Our energy cost saving solution will have a very positive effect on the US economy as it will enable building owners to redeploy money they save to hire or retain more people or invest in equipment, and grow their businesses.
Shunfeng Arrives With a Strong Commitment To The US Market
Alex Zhu | SFCE America
We are not very familiar with Shunfeng International Clean Energy (SFCE) in the US. How is SFCE involved in the renewable energy industry?
SFCE, listed on the Hong Kong Stock Exchange, is leading global clean energy solution provider. Our product lines includes solar (modules and inverters), energy storage, LED lighting, geothermal, EV charging and ocean power generation. Our solution includes product sales, EPC, project development, and an Energy Management Contract (EMC). Our goal is to accelerate the transition to renewable energy and transform cities around the World by providing the highest quality and low cost clean energy solutions.
Why is SFCE targeting the US and what is its strategy for growth?
The US will represent major growth in renewable energy over the next five years; we can contribute to that growth and be a major player. Our strategy is to focus on our clean energy products and services which have a long history of providing excellent value and reliability to our customers in the US and globally, including solar, energy storage and LED lighting. SFCE can provide unique solutions to different market segments including high efficient home, commercial building energy saving and utility scale reliability and cost saving.
How will SFCE market its solution business in the US?
Our goal of accelerating the adoption of clean energy is not an empty corporate platitude but a commitment to action by SFCE to make it happen. An example is that one of the barriers has been that commercial building owners want to lower their energy costs, but do not want to invest any money or time. SFCE's solution is that we will design, procure, install and maintain all equipment, including solar systems, energy storage and LED lighting and all the building owner has to do is share the energy cost saving for a certain period of time. It is not a PPA or lease, there is no financing or debt—if there is no saving, the owner has no obligation.
How will this affect the US economy in the short and long term?
Our energy cost saving solution will have a very positive effect on the US economy as it will enable building owners to redeploy money they save to hire or retain more people or invest in equipment, and grow their businesses. It will also support jobs throughout the value chain including system design, installation, monitoring and control. This is in addition to expansion of Suniva's capacity for US manufacturing of solar modules and other acquisitions or investments we make in the US.
Why did SFCE acquire Suniva and its US factories?
As I mentioned, SFCE sees the US as a major growth market and the Suniva acquisition helps fulfill our commitment to being a major local player. As labor costs are increasing in China and other parts of Asia and US energy costs are coming down significantly thanks to natural gas, it makes sense from a business standpoint to develop solar manufacturing in US. Suniva makes a great product, but has been limited by its capacity. We are unleashing that to meet the growing customer needs for US made modules. Our other subsidiary Suntech started its first US manufacturing plant in Arizona back in 2010.
How are you relaunching Suntech? Will you use Suniva's factories to circumvent the tariffs?
Suntech has been selling modules in the US for ten years with Tier 1 bankability. Suntech has a blue chip customer list and excellent reputation for quality and service. SFCE bought the Suntech assets to continue providing excellent products and service to US customers and many former Suntech alumni rejoined the SFCE team. It is essential that we have the same great product with the same great people. We are selling tariff-free modules that will ramp up in volume as we move into 2016. There is no plan right now to use Suniva's factories for Suntech modules as all the Suniva capacity will be needed to meet the increasing demand for Suniva's high efficiency US made product.
Will Suntech and Suniva compete?
The short answer is "no"—they will cooperate rather than compete. They target different markets and will benefit customers with different products filling different needs. Suntech targets the commercial and utility markets positioned based on its strong heritage of providing excellent value-- a very reliable, bankable, Tier 1 product at a reasonable price. Suniva targets the residential and government markets relying on its unique technology to deliver high efficiency modules for residential applications and US made product for government and other requirements.
Are there other short and long term plans for expansion that you can talk about here?
We have announced that as part of our commitment to contributing to growth in the US market, SFCE will help lead expansion of Suniva's capacity that will make it the largest US solar manufacturer within the next two years.
We will make other strategic acquisitions in the US and globally that bring technology and value for our customers.
We will expand our efforts to develop renewable energy projects throughout the World including China through SAG Solarstrom, the venerable German solar development pioneer, now part of the SFCE Group, and our other subsidiaries and joint ventures.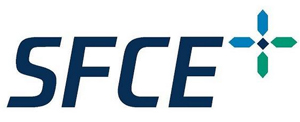 About Alex Zhu, President of SFCE America
Responsible for SFCE America operation and P&L, including product sales, project development, financing and clean tech investment within America region.
SFCE is aim to be the largest global clean energy supplier. Besides of 1.5GW solar power plant connected to the grid, SFCE moves from solar to wind, ground source heat pump, LED, storage and tries to provide Integrated Clean Energy Solution(ICEs) to utility, commercial and residential customers.
The content & opinions in this article are the author's and do not necessarily represent the views of AltEnergyMag
---
Comments (0)
This post does not have any comments. Be the first to leave a comment below.
---
Post A Comment
You must be logged in before you can post a comment. Login now.
Featured Product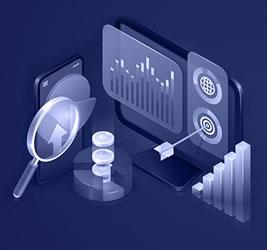 At Precedence Research we combine industry-leading insights with ground-breaking research techniques to help our clients successfully address their unique business challenges and achieve mission-critical goals. Our suite of services is designed to give tailwinds to businesses.