Driving Need for Latest in Efficient Technology
Solar Surges in the Middle East and North Africa
Hani Majzoub | GE Power Conversion
Reprinted with permission from GE's Inspire blog:
Last year was a breakthrough year for solar in the Middle East with over 30 solar projects awarded – a ten-fold increase on 2013, according to The Middle East Solar Industry Association (MESIA). MESIA also predicts that in 2015, more than 1,500MW worth of solar projects will be tendered to meet the rising electricity demands set by the region's population, which is estimated to continue growing by approximately 1.9 percent year-on-year. Accelerating the growth of solar is the continued development of innovative technologies and services that are further driving down the cost of solar systems, offering the rapidly growing regions of the Middle East and North Africa (MENA) a valuable and economically viable energy alternative to conventional fossil fuels.
Solar gains ground
Over the last decade the MENA region has really started to harness the abundant natural energy resource which it possesses – the sun. The popularity of solar energy across MENA is largely driven from the UAE. Dubai has awarded a 200MW Solar PV power plant, introduced solar powered 'palm trees' as well as the Dubai Rooftop Solar program, and has increased its target threefold, upping solar's target contribution to the energy mix from 5 percent to 15 percent, which means it will have 3,000 MW of solar power by 2030.
Meanwhile, last year Jordan awarded 12 solar projects, the most in any country in the region in 2014. Although it traditionally relies on fossil fuel imports to meet around 95 percent of its energy demand, the recent social unrest in the region has highlighted the risks with being over-reliant on a single energy source. To address this, last year, Jordan's energy minister announced that several renewable energy projects with a total capacity of 1,800 MW will be connected to its national power grid by the end of 2018.
Morocco has the most ambitious clean energy target in the MENA region and is on track to have 42 percent of its installed energy capacity dedicated to renewable sources by 2020. Of that, 2,000 MW will come from solar. Furthermore, the Moroccan Institute for Research on Solar Energy and New Energy (IRESEN) last year financed six R&D solar thermal and CSP projects to drive technological advancements in the country. Last but by no means least, Egypt has also set its sights on solar, with a target of 2.3 GW of solar by 2017.
The solar opportunities and challenges in MENA
This continued drive towards solar, following the reduction in the cost of solar systems, has resulted in it being competitive with the wholesale price of electricity in many regions. The Dubai Electricity & Water Authority (DEWA) recently secured a 25-year electricity tariff of roughly $0.06 per kilowatt hour for a 200MW solar PV power plant. This ground-breaking cost reduction has led solar to become one of the most competitive energy sources in the region and the IEA estimates that solar will become the cheapest form of electricity between 2025 and 2030. The implementation of solar projects throughout the region is also helping to reduce carbon emissions, which, have grown so rapidly in the last decade that the average person in MENA is set to emit more emissions than the average person globally by the end of this year.
However, there are three key challenges which further technology innovations can help overcome:
Extreme environment
Temperatures of up to 53 degrees Celsius pose a number of technical challenges for solar power which could put a cap in growth if not addressed. And, as solar farms are usually located in remote areas of desert, with no shade or protection from the sun, with high levels of heat, dust and humidity, equipment must be designed to deal with these conditions for a sustained period of time. Liquid cooling of inverters can ensure they can withstand the heat and extreme conditions necessary. Additionally, IP65 rated equipment provides a completely sealed enclosure with no additional housing and air-conditioning required. These innovations enable the equipment to last under extreme conditions and make them perfect for hot, arid desert regions enabling a stable power delivery for an optimal financial performance.
Stabilizing solar on the grid
While solar is playing an increasing role in power supply, it cannot be relied upon completely due to its intermittent nature. Energy Storage solutions are still very expensive to resolve this issue. Batteries have become the holy grail not only for the solar power industry but for many other industries as well.
Further innovations around solar including Concentrated Solar Power (CSP) for example, can play a key role alongside more traditional methods such as oil and gas, in stabilising the grid. By concentrating the heat of the sun into a far smaller focal point, such as a boiler, this heat can be stored for later. With heat building up throughout the day, this provides an ideal energy source for when the sun is no longer shining, with the boiler driving a steam turbine to produce electricity onto the grid once PV output significantly reduces. Having reliable CSP systems which can be monitored remotely, while ensuring high reliability in harsh environmental conditions, is critical to the further growth of solar and in providing greater grid stability.
Further reducing the cost of solar power in the region
Throughout much of the Gulf Cooperation Council (GCC), electricity and water prices are highly subsidised by governments. Abu Dhabi alone spent Dh17.5 billion last year on subsidising the cost of electricity and water. In Saudi Arabia, the government is burning nearly 900,000 barrels of oil a month in the summer of 2014 to meet high demand of electricity, which is then sold at a fraction of the cost. Now that oil revenue has dropped with the fall in oil prices, these subsidies are making a dent in government budgets. Dubai was the first to adopt cost-reflective pricing policies, and others will follow. This will push up the price of electricity and make solar, which is not subsidised, more attractive.
Despite solar power becoming competitive with the wholesale price of electricity in many regions across MENA, additional cost reductions are needed to make solar electricity fully competitive against conventional power sources in the long term. The opportunity of improving PV system costs via voltage increases on the DC side has already been successfully applied worldwide with the move from 600 VDC to 1,000 VDC large scale PV systems. Today, new developments at GE has created a shift towards 1,500 VDC architecture and this is widely seen as the next natural step in the evolution of utility scale PV power plants, further tapping into the cost reduction opportunity. By increasing the voltage level, the inverter power station's power rating increases proportionally and thus decreases system losses and balance of plant costs. In addition, GE's LV5 inverters have the latest software controls ensuring optimized power harvesting and a smooth integration of power produced into the grid.
While many countries are recognising the economic viability of solar, resolving technological issues is key to unlocking the role of solar in the global energy mix and driving it to parity with traditional energy sources.
About GE Power Conversion
GE's Power Conversion business applies the science and systems of power conversion to help drive the electric transformation of the world's energy infrastructure. Designing and delivering advanced motor, drive and control technologies that evolve today's industrial processes for a cleaner, more productive future. Power Conversion serves specialized sectors such as energy, marine, industry and all related services.
The content & opinions in this article are the author's and do not necessarily represent the views of AltEnergyMag
---
Comments (0)
This post does not have any comments. Be the first to leave a comment below.
---
Post A Comment
You must be logged in before you can post a comment. Login now.
Featured Product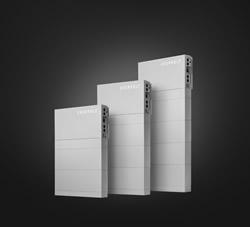 Renewable energy stored in an EVERVOLT home battery system is the perfect backup plan against an uncertain utility grid and weather events. Run key appliances longer and live life when the unexpected happens. EVERVOLT battery storage systems are covered by a complete 12-year warranty from Panasonic.