Heat transfer fluids (HTFs) are used in a variety of processes to connect a source of heat with a system requiring thermal energy and are commonly used in CSP plants.
Sampling And Chemical Analysis Of Solar Heat Transfer Fluids
Christopher Wright
On the 6th February CSP Plaza reported that by 2030 concentrated solar power (CSP) will account for 6% of the global power generation. Heat transfer fluids (HTFs) are used in a variety of processes to connect a source of heat with a system requiring thermal energy and are commonly used in CSP plants. The chemistry of HTFs differ and include mineral, silicone, aromatics, polyalkylene glycols and glycol-based HTFs. Eutectic mixtures of biphenyl and diphenyl oxide are most commonly used in CSP plants with examples including Dowtherm A, Globaltherm Omnitech and Therminol VP-1 [1].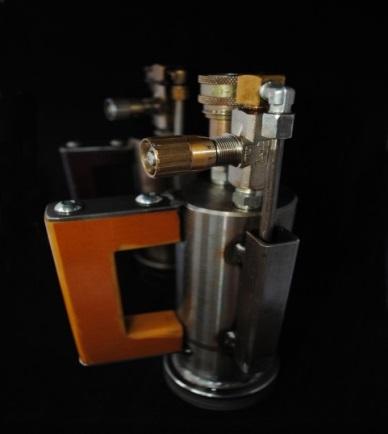 An image of the HTF sampling device (left) and the HTF being analysed in the laboratory (right).
At high temperatures, HTFs may degrade to produce corrosive oxidation products and a mixture of heavier and lighter fractions as a result of thermal cracking. The formation of heavier compounds may result in sludge deposits, and lighter fractions increase the potential flammability of the HTF. Regular sampling and chemical analysis of a HTF is used to monitor and manage these decomposition products and can help to maximise the life of the HTF. What's important, however, is that the sampling technique needs to be capable of obtaining a representative sample, which means a sample needs to be taken whilst the HTF is circulating and hot. The photographs below shows a sampling device designed to take approximately 500 mL of HTF (courtesy of Global Heat Transfer). Sampling is performed in a closed system to prevent the loss of volatile components that may be present in the HTF.
The proportion of light fractions in the HTF is usually evaluated by measuring flash point temperatures. In general, the lower the flash point temperature, the higher the concentration of lighter fractions. Heavy fractions are quantified by measuring the mass of solids in the sample, and oxidation products (as organic acids) are assayed by acid-base titration. Organic acids commonly cause corrosion in metal components of the heat transfer system.
Regular sampling and chemical analysis of hot HTFs is important to gauge the health status of a HTF and to monitor: a) changes in the heavier and lighter fractions in the HTF; and, to monitor the oxidative state of the HTF. Regular sampling and chemical analysis is critical to understanding the potential flammability hazard posed by the HTF. Furthermore, it can also be used proactively by the manufacturer to devise an action plan to sustain the life of the HTF and to prevent unnecessary damage to expensive equipment as can occur when carbon starts to deposit or as corrosive oxidative products start to accumulate in the heat transfer system.
Acknowledgements
The author would like to acknowledge the writing support provided by Red Pharm communications, which is part of the Red Pharm company (please see @RedPharmCo on Twitter).
Reference list
[1] Wright CI, Comparing the thermal stability and oxidative state of mineral and biphenyl diphenyl oxide based heat transfer fluids, J Appl Mech Eng 2016; 4: 187. doi:10.4172/2168-9873.1000187.
About Christopher Wright
Christopher Wright is a research scientist, graduating from the University of Leeds in the UK with a BSc and PhD. His research focuses on the use and maintenance of heat transfer fluids in manufacturing and processing, which includes food, pharmaceutical, specialist chemicals and solar sectors.
The content & opinions in this article are the author's and do not necessarily represent the views of AltEnergyMag
---
Comments (0)
This post does not have any comments. Be the first to leave a comment below.
---
Post A Comment
You must be logged in before you can post a comment. Login now.
Featured Product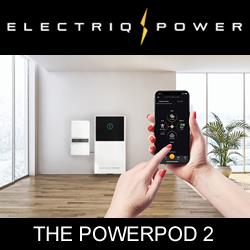 The Electriq PowerPod 2 is a fully-integrated home energy storage, management, and monitoring system powered by LFP batteries. The high-performance, cobalt-free product includes a hybrid solar/battery inverter controlled by intelligent software. The PowerPod 2 provides backup power and can self-consume or export excess power back to the grid.