New York State resident Matt Holleran refuses to be one of the many Americans paying one third of their income on housing. For that reason, hes moving off-the-grid and into his very own micro-house in the Southern Adirondacks.
Moving off-the-grid and into a micro-house in the Southern Adirondacks.
Matt Holleran | BlueRock Energy Inc.
New York State resident Matt Holleran refuses to be one of the many Americans paying one third of their income on housing. For that reason, he's moving off-the-grid and into his very own micro-house in the Southern Adirondacks.
Answers attributable to Matt Holleran, Manager-Market Development and Analysis BlueRock Energy Inc.
Why did you decide to go smaller? / What spurred your decision to build this house?
This was not a premeditated decision, it was by happenstance that I ended up in this situation. A friend of mine started this project over two years ago, before the tiny house craze took over. He was able to construct the shell of the house but relocated for a job in Milwaukee. The opportunity arose for me to purchase what he had accomplished thus far. Upon viewing the house I really didn't think I was interested in purchasing it - that was until I began reading, learning and became very intrigued with the idea of living in a tiny house. My passiveness on the house quickly tuned into an obsession.
Going smaller isn't really too big of a change for me. I lived pretty modest in a small apartment in Syracuse, NY, with no TV or living room furniture because I really did not spend much time at my apartment. I began figuring out the cost per night to stay there. It felt like a huge waste of money to me. I grew up in a rural area, and understand Syracuse is a smaller city, but I enjoy the peacefulness that living in a less urban area provides. This was an opportunity for me to reside outside the city in a non-apartment setting.
Can you give us a rundown of the features of the house and what makes it different?
My house is fairly simple. It is only 128 square feet, so trying to maximize every inch is necessary. I have plenty of cabinet space, a bar that looks out a large picture window, a TV with an HD antenna, and my elevator bed – which is probably the most unique item. Instead of a Murphy bed coming out of the wall like other tiny houses, the elevator bed will lower from the ceiling to sleep on and raise back up into the ceiling when not in use to provide a larger, open area to utilize.
How have you managed to build this house while maintaining a fulltime job?
This isn't my first project. During high school I restored a 1929 Model A Ford while attending school and playing three sports. My Model A and I have traveled to Green Bay, WI, Dearborn, MI, Joliet, IL and many points in-between. The tiny house is a much smaller project than the car was, but has occupied my weeknights because I'm researching different materials and ideas that I put to practice on the weekends. I am lucky that my father has worked construction his entire life and every time I get stuck he is able to get me out of my bind (not to mention the access to any tool I could possibly need!). To answer the question, I guess it comes down to how bad you want something. I have never been one to sit still or afraid to work for something I wanted. I try to be efficient as possible with my time which often leads to late nights and early mornings, but in the long run it is a project that I have learned a lot from. The skills and education you receive from practicing what you learn are priceless in my opinion.
Answer attributable to – Phil Van Horne, President & CEO, BlueRock Energy:
What is BlueRock Energy? How is BlueRock Energy helping you with this endeavor?
BlueRock is providing some financial support to the project, monitoring the progress and assisting where possible. Having recently expanded our services to offer solar, we are providing solar panels to power Matt's new home. Currently, our affiliate, BlueRock Solar, is spearheading community solar projects that will give all New York State residents the opportunity to benefit from solar, including those who previously could not support solar on their own property, whether it be that they are unable to install panels on their rooftop because they rent their space, have a shaded rooftop or unsuitable roof space, or because they simply cannot afford the options that are presently on the market.
Answers attributable to Matt Holleran, Manager-Market Development and Analysis BlueRock Energy Inc.:
How much money are you saving by downsizing and going green? How much have you saved already? Do you pay taxes on this house?
I am still in the construction phase so it is difficult to get an exact dollar figure. I have always lived modestly, but now I have no rent – I no longer have to pay about $800/month. One thing that perturbed me more than anything was my energy bill. I was using about $4.76 a month in actual energy (electric and natural gas) per month yet my bill was over $50.00. This is because there are fixed costs on your bill for delivery that does not matter how little or how much you use. I was at the low end of the spectrum of energy usage when I broke down my total cost (supply + delivery), which was $0.42 per kWh and just shy of $4.00 per therm.
One increase in cost will be travel back and forth to work. Even with that extra expense I would project a savings north of $600/month.
My tiny house is on wheels, which will make it exempt from any type of property taxes as there's no foundation. The only costs I incur is from the DMV to register it annually. There are two reasons many people elect to build their tiny homes on trailers – to avoid being taxed, and they are also mobile, which is great for travelling and seeing the country. The project will allow me to pay off my student loans and debt, and allow me to travel more while also significantly reducing my carbon footprint.
Do you think the micro-house movement is here to stay? Why?
It will be interesting. I think to some extent it is here to stay. Millennials find more value in travel, life experiences, eating out, and a flexible life style. The end goal of many millennials is an early retirement in order to check items off their "bucket list." Working to pay for a mortgage does not interest me. If not micro houses, I think you will see more condo, apartment, and smaller sized houses suffice for my generation. This can be contributed to technology improvements, as well – just about everything people need these days come in the palm of our hands with the digital evolution. I do think you will see tiny home communities with shared common areas pop up as long as government interference is limited. Millennials are environmentally conscious and more open to the idea of going green. This project, thanks to BlueRock's expansion into solar, provides a new, innovative way for them to access clean solar energy. It will be interesting to see when/how regulations begin to form and what impact that will have in the tiny house movement.
Why did you choose this location in the Southern Adirondacks?
Have you been to the Adirondacks? It is an endless playground with rivers, lakes, mountains and the neatest little towns and villages sprinkled through 3,125 square miles of wilderness. I am also an aspiring 46er (climb the 46 peaks over 4,000 feet in elevation*), and I will be closer to the high peak region. Living there is also something that I have always wanted to do and figured there is no better time than now to make it happen.
*With modern technology several peaks have proven to be less than 4,000 ft but still required to be climbed)
Feel free to follow along on my blog to keep up-to-date with the construction progress and my living experience! https://tinyhomeadventure.wordpress.com/
About BlueRock Energy
BlueRock Energy is a privately held energy solutions company that provides electricity, natural gas and renewable energy products to more than 18,000 customers across New York, Connecticut and Pennsylvania. The team at BlueRock provides businesses and residential customers with unique energy plans designed to keep it simple while reducing costs.
The content & opinions in this article are the author's and do not necessarily represent the views of AltEnergyMag
---
Comments (0)
This post does not have any comments. Be the first to leave a comment below.
---
Post A Comment
You must be logged in before you can post a comment. Login now.
Featured Product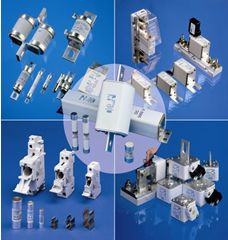 SIBA Fuses: your trusted source for all your circuit protection applications, from solar power to wind power. We are the world leaders in these applications and the most trusted name for your circuit protection needs. We have been working for over 60 years in semiconductor fuses, including ULTRA RAPID®, medium, and high voltage, standard European, miniatures, electronic fuses, and a wide range of DC rated fuses (24 VDC - 5000 VDC) for all types applications. We work with medium and high voltage fuses for protection of transformers, including submersibles, motors, medium and high voltage switchgear, compact substations, cable feeders, and high voltage capacitor circuits. New: Full line of PV UL Listed fuses and fuse holders. View our Catalog.