India has surely set up an ambitious goal of 175 GW of Renewable Energy by 2022, with solar and wind as the mainstream players aiming 100 GW (60 GW of Grid Interactive and 40 GW Rooftop) and 60 GW respectively.
Functionality of India's Renewable Energy Policy - In Wake of 175 GW by 2022
Rajnish Ahuja
India has surely set up an ambitious goal of 175 GW of Renewable Energy by 2022, with solar and wind as the mainstream players aiming 100 GW (60 GW of Grid Interactive and 40 GW Rooftop) and 60 GW respectively. With its current installed cumulative capacity of renewables at just 44.4 GW (both Grid Interactive and off Grid – as of 30th April 2016), such a mammoth task requires a major boost in terms of finance, technical capability and easy land acquisition. This represents a 294% rise from the current capacity.
Revamping the Indian solar industry
To increase the share of the Solar PV in the energy mix, a policy framework with mandates to install Solar PV is required for solar rooftop installations. Grid Connected Solar Installations stand at 7 GW and off-grid solar at merely 313 MW.
Increasing solar installations in India
Focus on Rooftops - The rooftops could be the place where you can tap most of the solar energy because the number density of rooftops per square km is high in India.
The policy mandates for the buildings could be drafted and incorporated in the building code of India, wherein each building destination needs to abide by a certain percentage of the electricity demand to be met by solar power as described in the building code (as mentioned for Spanish Technical Building Code)

Utilizing the marine terminals area for rooftop solar installations is another option. One such step taken in this direction is the Gloucester Marine Terminal by the United States.

Promoting Building Integrated Photovoltaics (BIPV) in Office Buildings

Promoting the concept of Floating Solar that would serve the purpose of Water conservation too. Other advantages are: Prevention of water pollution, and, therefore supporting the government's approach towards Swachh Bharat
Revamping the Indian Wind Industry
Repowering Policy for Wind Turbines - There is a huge potential for the repowering of older wind farms. Currently, there is a draft policy focusing on repowering, which needs to be implemented soon.

There is a need for extension of timeframe for Renewable Energy Certificates Mechanism. Due to its limited timeframe of five years, it faces the challenge of acceptance as a revenue stream by the financial institutions. The timeframe should be extended to at least 8 to 10 years

Removal of duality on determination of Feed in Tariffs - CERC issues guidelines for determining the feed-in-tariff for renewable energy based power generation. (These guidelines are applicable to central government power generating stations and to those stations that transmit power in the inter-state corridor. Still a large number of producers are covered by the tariff determined by the SERCs. This duality is not useful, as the tariff determined by the SERCs are not equivalent to CERCs)

Strengthening wind power forecasting methods could reduce the per-kWh cost of wind power by 3.2 percent to 5.5 percent. This would also help in reducing the risk of unscheduled interchange charge (unscheduled interchange is the difference between actual generation and scheduled generation from a power plant).
Financing the Renewable Energy Installations
Thus, systematic pooled investments which carry lower risk for the investors and are hedged in an optimum manner would be the solution to this problem of financing. The aim of these financing instruments is to lower down the levelized cost of energy over the years and therefore make financing of renewable energy projects more viable. To improve upon the financing:
Promotion of Green Bonds is required – The Indian Green Bond Market started in 2013 and most of the bonds announced over the years have been oversubscribed which indicates at their acceptability in the market. The Green Bond Market would be more successful upon reducing Foreign Exchange Hedging Costs by introducing more of Rupee denominated bonds. These would help raise low cost capital overseas without undertaking the exchange rate risk (IFC – Yes Bank Green Masala Bond)

Mezzanine financing mechanism could be an option towards making a calculated investment in power projects. The principle of mezzanine finance is to group together a variety of structures which are positioned in the financial structure somewhere between the high risk/high upside pure equity position and the lower risk/fixed returns senior debt position.

Crowdfunding - This mechanism taps the individual investors who seek to benefit the community and know where their money is being used. This helps in getting together those investors who would have otherwise stayed away from investment into bigger projects

Contingent grants - These are grants under which the loan is provided without interest or repayment requirements until technologies and intellectual property (IP) have been successfully exploited. These grants can help to cover some of the costs during the stages that have the highest risk, thereby increasing the investor's confidence

Over the years a number of pooled investment systems have evolved like InvITs (Infrastructure Investment Trusts) and Infrastructure Development Funds. These are favorable in Indian context:
InvITs - InvITs would be helpful in attracting international finance as its enables the investors to hold a diversified portfolio of infrastructure assets
Infrastructure Development Funds - As of now, IDF-MF (Mutual Funds) would be able to tap into the domestic HNIs (High Net Worth Individuals) and Domestic institutional investors. Therefore, IDFs could be an instrument for building confidence amongst the institutional investors and HNIs and once the domestic market is tapped, the next move would be to tap the Foreign Institutional Investors and foreign HNIs.
Conclusion:
The aim is to provide cleaner power in an economical way and creating a competitive market for the same.
Rajnish Ahuja
Rajnish is a management professional with experience in policy research into energy and environment domain, management of research projects including both, primary and secondary, techno-commercial assessment of various activities across technologies, renewable energy, sustainable transport, ODS management projects and preparation of HPMP, developing project specific excel models for calculation and analysis and private sector development
The content & opinions in this article are the author's and do not necessarily represent the views of AltEnergyMag
---
Comments (0)
This post does not have any comments. Be the first to leave a comment below.
---
Post A Comment
You must be logged in before you can post a comment. Login now.
Featured Product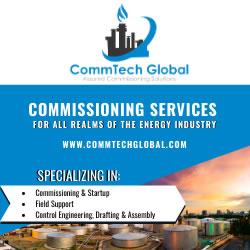 CommTech Global Solutions, LLC, provides professional and reliable commissioning services to customers in all realms of the energy industry. We blend our skills in engineering and technology with innovative business models, offering a complete range of services to assist you for a successful and in compliance operational startup. Consolidation of all our service domains gives our clients a comprehensive set of expertise and far-reaching experience on each project.