The thing to realize is that alternative energy is no longer a novelty. It is being driven these days, not so much by political agendas and idealism, but by powerful market forces.
Regulations and Alternative Energy Industry Growth in the USA
Roy Palk | LeClairRyan
How do you think the shift of the political winds will affect alternative energy in the United States?
With the abolishment of some of the regulations at the federal level, one of the likely effects is to create more activity at the state level. Plenty of states still desire to be very active in clean energy and are moving forward with incentives and regulations. We're not just seeing this in states like California, New York and New Jersey. In fact, even states like Kentucky—coal country, after all—are moving forward with alternative energy. To name just a couple of examples, the East Kentucky Power Cooperative and Louisville Gas & Electric/Kentucky Utilities are decisively ramping up their solar energy programs. Believe it or not, the Kentucky Coal Museum in Benham has just installed an initial 50 solar panels on its roof and is aiming for an eventual capacity of 60-kilowatts. I had to smile when I read that.
The thing to realize is that alternative energy is no longer a novelty. It is being driven these days, not so much by political agendas and idealism, but by powerful market forces. Costs are going down for equipment and installation because technology is becoming more standardized and getting better all the time.
What about the idea that coal will be making a big comeback and competing with alternative energy as a result of a lower regulatory burden?
It strikes me as an oversimplification. If coal comes back to any degree, it is going to do so according to a very different model than what we have seen in the past. When most Americans think of coal, they envision Appalachian towns where well-paid miners bravely risk their lives to go deep underground and recover coal with pickaxes. But remember, there's a lot less coal in the Appalachians today than in decades past, and it's a lot more expensive to mine coal in those traditional coal regions as well. As I see it, any growth in the coal sector will likely occur in the Midwest and West in open fields where coal is close to the surface, bountiful, and easy and cheap to mine. These will be largely automated operations. The real job growth, as far as the energy sector is concerned, will be in alternatives and renewables, and I don't see coal in any way putting the brakes on alternative energy in the years to come.
Any noteworthy trends with respect to particular forms of alternative energy?
You had mentioned the regulatory landscape. Actually, there has been relatively little focus in the media on how one of the proposed changes—rolling back regulations on methane emissions—could actually create some additional opportunities in alternative energy. Biogas, in particular, could become more of a popular fuel than it has been in the past. Freed from some of these constraints on methane emissions, the producers of high-BTU content fuels could find it easier to compete. Sewer plants also produce methane. In theory, if a municipality owned both a landfill and a sewer plant, it could now take advantage of a double-fuel feed, thereby enhancing its income.
What about solar and wind?
We're going to see more competition in the solar industry as these companies continue to make impressive efficiency gains. Panels are getting cheaper and more efficient by the day, and the U.S. industry is actually benefitting from the tough competition posed by Chinese manufacturers. Iron sharpens iron, so to speak, and the manufacturers in both countries are in an "arms race" to produce the best products and capture market share.
Both wind and solar also stand to benefit from the continued evolution of battery storage. The wind turbines owned by one of my wind clients will run 60 percent of the time if properly located. However, when you put storage or battery backup in those windmills, they can pull that stored power and send it into the grid so that they're operating 70 or 80 percent of the time, even when the wind isn't blowing. It gives their windmill operations stability that is analogous to that of a coal-fired or gas-powered plant. As storage technology improves, so will the competitiveness of heretofore-intermittent sources of alternative energy. The likes of GE and Tesla are working frantically to build and improve storage technology, so I'm optimistic about the future potential.
Do you think it is economics, public opinion or scientific influence that is driving the trend towards alternative energy growth?
Really, it's a combination of all of the above. Certainly, economics is part of what's driving the trend—the price of renewable energy components continues to come down. At the same time, the component prices for some of the traditional energy resources have gone up. So the gap has closed in ways that can make alternative energy truly viable economically.
Science plays a role in the economics by fostering innovations that tend to improve efficiency and cost. Meanwhile, in terms of the environmental impact of carbon, the scientific results clearly are shaping public opinion in favor of alternative energy; it's a big part of why younger, environmentally astute consumers are so bullish on clean energy.
Are you familiar with "Clean Coal Technology"? Is there such a thing and is it a practical solution to energy needs in the future?
Well, that is really a term of art. There is no scientifically valid definition of 'clean coal.' Coal is coal. What makes it cleaner is the technology you use for boilers that burn the coal—technology like circulating fluidized beds as opposed to the older, pulverized coal boilers. So, that is what clean coal means. It certainly does not mean carbon-free.
Regarding whether it could be a practical solution, I think it has already proven that it can be a part of our overall energy toolkit. Compared to the older plants, so-called clean coal technology is more efficient. The cost of a kilowatt-hour produced by these plants is lower. When I was in the utility industry, we had two clean coal plants. Out of our entire fleet, those two really were the cheapest-running plants. While the quantity of coal used as part of our energy supply may diminish with time, what we do use will be technology-driven, cheaper and more viable than the 'old-school' plants of decades ago.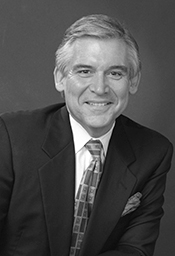 About Roy M. Palk
Roy M. Palk, Senior Energy Industry Advisor for national law firm LeClairRyan, is a 46-year veteran of the U.S. energy industry and former president and CEO of the East Kentucky Power Cooperative.
The content & opinions in this article are the author's and do not necessarily represent the views of AltEnergyMag
---
Comments (0)
This post does not have any comments. Be the first to leave a comment below.
---
Post A Comment
You must be logged in before you can post a comment. Login now.
Featured Product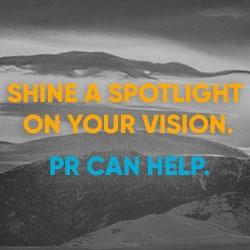 FischTank Marketing and Public Relations provides communications and marketing services to both start-up and established renewable energy companies. We provide media relations, content writing, digital/social media, and other marketing support to companies working in sectors spanning solar, LED lighting, energy storage, hydrogen, battery development and manufacturing, alternative fuels, and more. Our clients have been featured in top tier media including print, online and broadcast.