Sustaintech, short for sustainable technologies, are technologies which provide environmental and social value and help advance a better future for humanity. They leverage intelligent technologies and have a high degree of internet-integration to reduce environmental impact, and enhance efficiency and resource productivity.
Tsing Capital and the history behind the Sustaintech Whitepaper
Don Ye | Tsing Capital
Can you tell us a bit about Tsing Capital and the history behind the Sustaintech Whitepaper
I founded Tsing Capital in 2000 on the philosophy of "Doing Well by Doing Good©." The Fund adopted a triple bottom line strategy, balancing social, environmental, and financial return.
Impact investment in China is not easy. Luckily, we got support from our earliest investors. Over the years, we have gained trust and shown our value in bridging oversea technologies with the Chinese market. At present, our China Environment Funds (CEF) has attracted the largest group of family offices (private wealth management firms), well-known financial institutions, development banks and Fortune 500 companies on a single investment portfolio.
In the last few years, I've had the vision that sustainability would be a fundamental paradigm shift in human activities and create the greatest economic opportunity of our time. The shift would be to develop cleaner and better ways of producing and living. 2017 is the 17th anniversary of our founding and with that I wanted to present to our partners—and the world—the vast opportunities in the sustainability field, inspire new ideas for discussion and help us to build a more sustainable future.

How did the sustainability market evolve?
First, let's define Sustaintech. Sustaintech, short for sustainable technologies, are technologies which provide environmental and social value and help advance a better future for humanity. They leverage intelligent technologies and have a high degree of internet-integration to reduce environmental impact, and enhance efficiency and resource productivity.
Over the past 20+ years, the sustainability market has gone through three phases—Envirotech, Cleantech and Sustaintech. First stage (Envirotech) saw companies focus on sectors such as environmental protection, which is policy-driven, CAPEX-intensive and relies on rapid growth to achieve better economies of scale. Second stage is when innovation took over as a driver, producing high value and CAPEX- efficient companies (Cleantech). The third and current stage is demand driven, with disruptive innovation in both technology and business model.

What disruptive innovations are driving its growth and why?
Besides the traditional Envirotech and Cleantech, we believe two technology mega-trends are re-shaping sustainability around the world. One is the Internet of Things (IoT): 20.8 billion "connected things" will be in use worldwide by 2020. The second is Artificial Intelligence (AI): Adoption and use of AI over the next decade is projected to range from 1.49 – 2.95 trillion. Other technologies alongside these mega-trends are the key sustainability disruptors, including: sensors, machine learning, AR/VR, Blockchain, 3D printing, and advanced materials. Each of these technologies, in one way or another, can enhance efficiency and resource productivity. And by doing so, they are helping create cleaner and better ways of producing and living.

How is policy impacting sustainable development?
Policy is one of the factors spurring sustainable development. International governments and businesses are addressing environmental issues, such as the signing of the Paris Agreement, and establishing Mission Innovation to boost investment in R&D.
In China, favorable policies such as "Made in China 2025", "Strategic Emerging Industries" have opened several trillion-dollar sustainability markets. China has overtaken the EU in terms of clean energy investment. According to China's 13th Five-Year-Plan, from 2015 to 2020, new investment in renewable energy will reach roughly $334 billion. And, China will invest $368 billion in ultra-high voltage grids, smart grids and distribution grids in the next five years, necessary infrastructure for power generation from solar/wind energy. By 2020, China will have five million electric vehicles on the road.

What are the key investment opportunities that exist?
I believe the sustainability industry is at an inflexion point and its best years are ahead. According to Bloomberg New Energy Finance, global new investment in new energy had reached a historical high at $329 billion in 2015. This is just the beginning.
I see key investment opportunities in companies that have innovative technologies as well as business models. Thus, companies in environmental sustainability and smart technologies in areas like environmental protection, energy efficiency, new energy, IoT, intelligent hardware, robotics, AI, new energy vehicle and advanced materials. Many world-leading companies have demonstrated their success and uniqueness as sustaintech companies, including TESLA, Solarcity, Nest and Opower.

What is Tsing's global investment strategy and what are some of the company's key investments?
Our investment is not random, but has followed the evolution of the sustainability industry--going from Envirotech investments (e.g. waste management and water treatment) in 2000, to Cleantech (e.g. LEDs, EVs, semiconductors) in 2006 and Sustaintech (e.g. Shared autonomous driving EV, Smart Home, AI, IoT) starting 2012.
Our portfolios go deep in multiple sectors, and have played various roles in working together in that sector. For example, our investments in the Automotive sector include Lucid Motors (high-end EV), Enevate (power storage), JJE (electric motors), GaN Systems (next-generation power semi-conductor), Rayben (power electronics thermal solution) iView (pico-projection module for HUD), Jidou (Internet of Vehicle) and Horizon Robotics (autonomous driving).
Our Smartech Innovation Fund (STIF) portfolio is new and growing and includes Metamason, Wibotic, Insyte, and Bluesmart to name a few.
What effect does the recent withdrawal of the US from the Paris agreement have on the future of the sustainability market?
U.S. withdrawal will not kill global progress towards curbing greenhouse gas emissions. But rather than fatally undermine the Paris Agreement, it will cause other countries to reaffirm their commitment to the full implementation of the climate deal. We are already seeing this effect in the forthcoming accord between the EU and China on climate and energy, focused on increasing ambition in the Paris Agreement. And we're seeing U.S. states, cities and businesses reaffirm their commitment. As of early June, 30 mayors (including Bloomberg of New York City), three governors (including Brown of California) and 100 major corporations have pledged to uphold the standards. We expect to see more Sustaintech companies from U.S. coming to China for its vast market demand.
Also, China is investing $360 billion in renewable energy over the next few years, which will create 13 million new jobs. China's existing climate change strategies, targets and actions will not see major changes, but will be continued. As a matter of fact, sustainable development has been a cornerstone of China's 13th Five-Year plan.
Here is a link to download the White Paper
About Don Ye
Tsing Capital was founded in 2000 by Don Ye, recognized as the "elder statesman" of cleantech investment in China. Mr. Don Ye has over 20 years of professional experience in venture capital, startups and investment consulting in both Silicon Valley and China. His cross-border management experience in USD and RMB denominated funds has given him exceptional insights into investment in China, making him one of the very few venture capitalists with domain expertise in fund management at home and abroad.
The content & opinions in this article are the author's and do not necessarily represent the views of AltEnergyMag
---
Comments (0)
This post does not have any comments. Be the first to leave a comment below.
---
Post A Comment
You must be logged in before you can post a comment. Login now.
Featured Product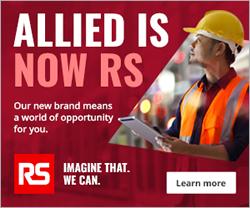 Moxa is a leader in edge connectivity, industrial computing, and network infrastructure solutions for enabling connectivity for the Industrial Internet of Things. With over 30 years of industry experience and 65 million devices connected worldwide, Moxa has a distribution and service network to serve customers in more than 80 countries. Now at Allied-find over 1,000 products from Ethernet switches, protocol converters, routers, and more. Allied Electronics & Automation, part of RS Group & Automation, part of RS Group is an authorized distributor of Moxa.