Industrial biotechnology has diversified and demonstrated the ability to impact more than just biofuels and bioplastics. The industry is producing renewable chemicals as direct replacements for petrochemicals in food, cosmetics, and personal care. The result is sustainable consumer products with new attributes and qualities that people use on a daily basis.
Update - Bioengineering for Pollution Prevention
Paul Winters | Biotechnology Innovation Organization
Please tell us a bit about BIO, who you are and what you do?
The Biotechnology Innovation Organization (BIO) is the world's largest trade association for the biotechnology industry. We advocate for the interests of private biotech companies, academic institutions, state affiliates and related organizations located across the United States and in more than 30 other nations. Our primary job is to support businesses as they commercialize new biotech products.
BIO members are involved in researching and developing healthcare, agricultural, and industrial biotechnology products. Industrial biotechnology is the use of biological processes – such as fermentation – to replace or supplement traditional chemical processes in manufacturing. Fermentation and other biotechnologies are used in many industries, such as food processing, cosmetics and personal care, plastics and polymers, biofuels and bioenergy. BIO's Industrial & Environmental Section represents more than 70 companies developing new technologies for biofuels, renewable chemicals, bioplastics, and other biobased products, bioprocesses, and biocatalysts.
BIO also hosts business conferences – such as the BIO World Congress – as forums for companies to form partnerships, collaboratively identify financing, and navigate regulatory rules. BIO will host the 2017 BIO World Congress on Industrial Biotechnology in Montreal, July 23-26.
What was the significance of EPA's 2007 Bioengineering for Pollution Prevention report, and what is the significance of it today, 10 years later?
When it was published a decade ago, the Bioengineering for Pollution Prevention report identified industrial biotechnology as one of many tools available to reduce reliance on petroleum. Oil prices were rising, pushing up prices for transportation fuel, plastics and many other everyday products.
Unlike other technologies – such as wind and solar – industrial biotechnology can do more than displace fossil energy. In addition to producing biofuels, industrial biotechnology has the potential to solve research challenges for advanced bioenergy sources, such as biohydrogen. Bioplastics and biobased material are made from renewable biomass and also can be biodegradable, eliminating waste in the environment. And industrial biotechnology is more energy and resource efficient, reducing waste byproducts – especially toxic waste – along with energy use.
Ten years on, we're experiencing a relative glut of oil and natural gas. Energy prices are low, bringing down prices for most other commodities. And many people have become skeptical of the sustainability of renewable resources; they're demanding sustainability certification across the entire production chain. Meanwhile, consumer product companies have entrenched sustainability in their business models. They are positioning their products to appeal to consumers' desire for environmentally healthy products.
Industrial biotechnology has diversified and demonstrated the ability to impact more than just biofuels and bioplastics. The industry is producing renewable chemicals as direct replacements for petrochemicals in food, cosmetics, and personal care. The result is sustainable consumer products with new attributes and qualities that people use on a daily basis.
Some of the new attributes, such as the reuse of carbon and other manufacturing waste streams, were foreseen a decade ago when EPA wrote its report. But the industry has also developed so fast that no one could have predicted all the innovations that have come along. That's why a new evaluation or roadmap is warranted.
Where has the biotech industry made progress over the past decade in achieving the potential for sustainable manufacturing identified in the decade old report?
The EPA report focused on industrial biotechnology's potential to reduce waste and toxic byproducts in manufacturing, to achieve measurable improvements in biomass sustainability, and to reutilize carbon. Unsurprisingly, those are some areas where the industry has made the most progress over the past decade, since the groundwork had already been set.
Product manufacturers regularly now use enzymes and other bioprocesses to produce pharmaceuticals, food ingredients, detergents, textiles, and paper products. Consumers can go to their local grocery stores and find products that contain enzymes and other biobased ingredients. Coca Cola and other product manufacturers are using USDA's BioPreferred label to identify products with renewable content.
Industrial biotech companies also have developed technologies to improve crop management; more innovation is on the horizon, particularly in biostimulants. Cellulosic biofuel producers have established new dedicated energy crops along with first-of-a-kind sustainability initiatives with farmers. Companies are commercializing processes that use methanotrophic microbes and algae to capture CO2 and convert it to renewable chemicals – these not only displace fossil fuels, but also reduce pollution from other emission sources.
Which challenges identified in EPA's report remain, and in what ways have the challenges been addressed?
Cost-effective conversion of cellulosic biomass to sugar and to biofuels remains a challenge. But companies have built and are now operating demonstration and commercial-scale biorefineries to produce cellulosic sugars and biofuels, gaining insights on the biological and engineering challenges at the same time. Many additional companies have announced plans to roll out cellulosic ethanol production in conjunction with traditional corn ethanol production, a technology that has been proven. This low-cost entry point for cellulosic ethanol may encourage more rapid development.
Genetic engineering of microbes and their metabolic pathways to produce desired chemicals is a perennial challenge. The more knowledge scientists gain in the "omics" fields, the more challenges they uncover. New synthetic biology techniques and approaches are growing from the vast genomic, proteomic and metabolic data resources that have been gathered over the past decade. And those techniques are enabling more precise and effective genetic and metabolic engineering projects to mature – and produce marketable products – at a faster pace.
What are the new challenges after a decade of research and development? Why is there a need to update the state of the science report?
While first-of-a-kind biorefineries have been built to demonstrate and produce commercial quantities of single products, the industry is still pursuing a vision of integrated biorefineries that produce multiple end products. A diverse product line is one of the key ingredients for economic success and industry growth.
Industrial biotechnology has allowed companies to pursue diverse products, many of which remain at an early stage. One fast-emerging technology area is the capture and reuse of carbon – off-gasses from industrial plants – as direct inputs for bioprocessing.
Companies may be able to bring new products and applications to market more quickly if they can integrate with existing production infrastructure and supply chains. Existing infrastructure helps overcome the engineering and supply chain challenges facing all new technologies. An updated state of the science assessment could document the potential of emerging applications and set a roadmap for successful commercialization.
What do you see as the primary drivers and impediments to the future of biotechnology as it relates to renewable energy?
Ongoing investment is necessary to build biomass supply chains, integrated biorefineries and market access for new products. Investor confidence is a precondition for commercializing any innovative technology or renewable energy.
Multiple market studies indicate that industrial biotechnology is poised for accelerated growth in the 21st century. That expectation is built on the abundance and low cost of renewable biomass, the successful commercialization of pioneer products, and ongoing investments in production capacity. There is also a perception of the industry's potential as new research and development projects and technologies come forward, such as in synthetic biology and gene editing.
But investors are traditionally conservative, directing resources to proven technologies rather than newer, riskier ones. Additionally, for biomass and biotech-related renewable energy the supply chains and often the biorefineries are located in rural communities, where availability of capital is especially challenging – rural populations are naturally a smaller base for capital resources and investment.
Policy can be an effective driver for investment in renewable energy. We've seen successful biofuels policy – such as the Renewable Fuel Standard – and farm bill energy programs – such as the Rural Energy for America Program and the 9003 loan guarantee program (among other USDA loan guarantee programs) – very effectively support capital investment, engineering and construction for biomass renewable energy and biotech projects. Unfortunately, these programs are being targeted and undercut by some oil industry-funded groups. Policy instability is a severe impediment to investment and capital accumulation. EPA's delays in setting RFS rules and approving biofuel pathways chilled investment in advanced biofuel, causing a shortfall of billions of dollars.
Why should consumers care about sustainable manufacturing and the use of biotechnology in everyday products?
Consumers want to maintain a healthy personal environment, and they are rightfully concerned about everyday household products – cleaning, personal care, cosmetics, baby care and food products. Increasingly, consumers look for labels – especially federal government-backed labels – that certify the sustainability of the products they're purchasing.
A decade ago, EPA identified industrial biotechnology's potential to reduce reliance on petroleum and to eliminate plastic waste and toxic byproducts in the environment. Those are still important aspects of the technology. Today, industrial biotechnology is producing a broader range of renewable chemicals – basic building blocks that are made from renewable biomass – that can displace petrochemicals or produce new products. And the cutting edge of research is capturing and reusing carbon waste streams, before they enter the environment. EPA continues to recognize these products as environmentally preferred; the agency's Presidential Green Chemistry Challenge gives out annual awards to recognized products, and in the past twenty years a third of those awards have been given to biotech products.
Consumers should be confident that industrial biotechnology supports and contributes to the sustainable manufacturing of products.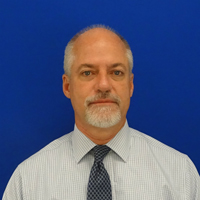 About Paul Winters
Paul Winters is director of communications with the Biotechnology Innovation Organization (BIO) in Washington, DC. Prior to working at BIO, he was a new media producer at C-SPAN in Washington and worked in the publishing industry.
Paul earned a Master of Arts degree in political science from the University of California, Davis. He is the author or co-author of articles published in to Science magazine, Biofuels, and Biotechnology Journal.
The content & opinions in this article are the author's and do not necessarily represent the views of AltEnergyMag
---
Comments (0)
This post does not have any comments. Be the first to leave a comment below.
---
Post A Comment
You must be logged in before you can post a comment. Login now.
Featured Product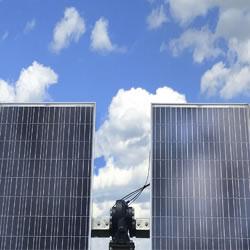 Solar FlexRack's latest solar tracker technology bundles an advanced tracker design with a full team of seasoned engineering and installation experts at your service. The next-generation solar tracker delivers a package of features that both enable increased energy yields for commercial and utility-scale solar installations, and significantly reduce project risks. That translates to smart installation cost-savings across your project budget.