We use AI to protect and optimize critical assets – that goes for both cyber and physical. Our predictive analytics platform lets users take massive amounts of data and, in an automated fashion, quickly build models to find meaning in it, thereby significantly improving maintenance strategies and costs.
Using Artificial Intelligence to Protect and Optimize Critical Assets
Sumant Kawale | SparkCognition
What does SparkCognition do and how was the company started?
SparkCognition is a cognitive computing analytics company that is utilizing artificial intelligence to create self-improving systems to drive safety, security, and reliability for cyber-physical infrastructures.
When we started SparkCognition about four years ago, no one was really talking about AI. Everything was becoming more connected around us, and we were beginning to see incredible amounts of data being created. Humans couldn't keep up.
After developing our first set of algorithms, we knew the technology was ready and we began reaching out to utility, energy, and oil & gas companies with our solutions and immediately started to see a lot of traction there. We then started to see the technology we were using in energy and oil & gas adapt well to other use cases (i.e. manufacturing and defense). Today we've successfully deployed our solutions for customers in several industries, but our energy customers include companies like Invenergy, Duke Energy, and Dover Energy Automation, among others.
Since the company's conception, we've continued to grow rapidly. We've expanded our company to include about 150 employees today, and we're not slowing down. I am very honored to work alongside some of the brightest developers and security experts in the field.
Of course, we most recently announced the close of a $32.5 million Series B funding round led by Verizon Ventures and adding other impressive investors like Boeing's HorizonX unit, which is getting all of us very excited for the future.
That is a big funding round – in fact, the biggest VC deal in startup hub Austin, Texas so far this year - what does this say about SparkCognition?
It reinforces the fact we are at the bleeding edge of AI and machine learning. The work we are doing at SparkCognition is part of a much bigger movement to build AI 3.0, and it's happening right here in Austin.
Having industry stalwarts, Verizon and Boeing, support our existing investors in funding this new round of growth serves as tremendous validation of our technology and track record. There is massive demand for our category-leading AI solutions. The world is well on its way to an AI-powered revolution – where cognitive systems will truly augment human capabilities, but at machine speed and big data scale. Our real world deployments and on the ground successes speak to the broad applicability of SparkCognition's AI technology, and the tremendous promise of AI in general.
It's our hope that more AI startups will come to Austin and continue to stimulate our AI economy.
How does the company plan to apply this new funding?
The funding will support SparkCognition's rapid expansion to handle growing customer demand, and enable deeper deployment of its machine learning solutions into oil and gas, utility, manufacturing, financial services, aerospace, and national security sectors.
Explain why the energy industry needs to be thinking about cybersecurity.
Cybersecurity has historically not been a problem for the energy industry: power plants and drilling rigs were often controlled by systems soloed from to external communication networks. These closed-loop systems made it extremely hard for outsiders to gain unauthorized access to their IT or OT networks. But in recent years, organizations have started to implement IoT solutions into their systems. Human resources and time are used more efficiently and failures are minimized by this progression. In addition, all this data can now be accessed, measured, and managed in one place. This is surely a huge advancement, yet it is also the reason why we're seeing cyber attacks becoming increasingly dangerous. Since systems are now connected, they can be attacked and compromised, even if these controlled systems are dispersed in decentralized locations. We know this problem is real since the energy industry has been cited by the Council on Foreign Relations as the most vulnerable sector to the threat of cyber attack.
In layman's terms, how does your system work and what does a company need to do to implement it?
We use AI to protect and optimize critical assets – that goes for both cyber and physical. Our predictive analytics platform lets users take massive amounts of data and, in an automated fashion, quickly build models to find meaning in it, thereby significantly improving maintenance strategies and costs. Our software identifies safety and security problems and predicts when others will occur much more quickly and efficiently than any human could. This saves cost on maintenance and prevents failures to critical infrastructure before it can cause major harm.
One example of this can be seen in our work with one of the largest suppliers of industrial pumps, valves, and mechanical seals. We worked with this company by collecting three years of real-time operational data from their horizontal pumps and trained our censors to predict future breakdowns based on what we already know. By doing this, we were able to predict future failures with over five days of warning in just a few short weeks. This was a 20-fold operational improvement over existing models, which had been in development for decades by the customer's internal team.
In order to implement our technology, a company needs to have their asset's sensorized, and collecting the data coming off those sensors.
Is extra staffing or equipment needed to install or maintain the system?
Most of the resources used by our team appear at the front-end of our work with a customer (i.e. data collection, training on that data, sensor set-up). But once the installation process is complete, no extra staffing or equipment is need to maintain our systems.
In most cases we have been able to increase the productivity of existing Subject Matter Experts at our energy customers.
How does a company with the system in place handle future expansions or alterations to their infrastructure?
In most cases, if the future expansions can be automatically handled if they resemble any part of the existing asset base, even if they are not, it needs minimal effort on part of the SparkCognition team to adapt our model set.
In cases where we have worked with a brand new asset that has not been on the market before such as a latest generation Combustion turbine, we have been able to successfully develop our models based on Unsupervised Learning, which do not require an explicit history of asset failures.
In what verticals other than energy is SparkCognition's technology being applied?
AI is a horizontal technology with applications across most verticals. Of course we operate in the industrial energy space, which I mentioned earlier, but we also have many users in manufacturing, industrial automation, aerospace, defense, government, finance, and security. In addition to solving big, previously unsolvable problems today, we have an R&D lab to develop new techniques and new solutions to continually advance our technologies.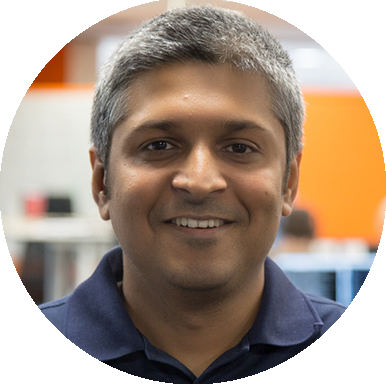 About Sumant Kawale
Sumant Kawale is VP of Client Success and Partnerships at SparkCognition. He holds an MBA from the Tuck School of Business at Dartmouth, where he was a Fellow of the Center for Global Business and Government, an MSEE from Drexel University, and a BSEE from University of Mumbai. Sumant has held leadership roles in the semiconductor and mobile communication industries, and most recently served as Project Leader at the Boston Consulting Group (BCG). Sumant is responsible for channel partnerships, customer delivery, and market strategy at SparkCognition.
The content & opinions in this article are the author's and do not necessarily represent the views of AltEnergyMag
---
Comments (0)
This post does not have any comments. Be the first to leave a comment below.
---
Post A Comment
You must be logged in before you can post a comment. Login now.
Featured Product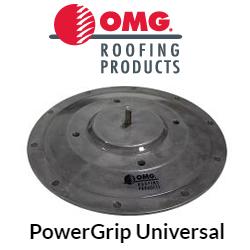 Eliminate Solar Rack Ballast and Reduce Rooftop Material Handling. PowerGrip™ Universal (PGU) is a commercial roof mount system designed to secure solar racks and other equipment to any type of commercial roofing system. PGU provides a secure connection directly to the roof deck or structural members and is designed to reduce or eliminate ballast in solar racking systems, so there's less weight on the roof and less material handling. Made of heavy-duty cast aluminum, PGU units include a base ring which is secured through the roofing cover and into the structural roof deck, and a waterproof top plate.