Utility companies have mastered integrating solar and wind, the main utility-scale renewables, into the power grid. Integrating distributed renewable resources--such as rooftop solar, Tesla Powerwalls, micro CHPs – is still a challenge.
Local Energy Marketplaces: An Emerging Business Model Powered by Digital
Ganesh Kalyanaraman | Cognizant
Just as some homeowners earn extra income by listing a bedroom on Airbnb, increasing numbers of homeowners and businesses around the world are generating power with their own solar panels and micro-CHPs and selling their excess power back to the grid – or even trading it amongst themselves, effectively creating a distributed, decentralized power network. The question is how established utilities will respond as this movement grows. Will they harness this trend and develop exciting new business and operating models or will they let the market be captured by digital disruptors?
Utility companies have mastered integrating solar and wind, the main utility-scale renewables, into the power grid. Integrating distributed renewable resources--such as rooftop solar, Tesla Powerwalls, micro CHPs – is still a challenge. Digital technologies, however, are making it easier for utilities to bring these resources into the grid by providing dynamic visibility into the grid's status and supporting real-time decision-making. Further, these technologies will increasingly make it an economically sensible proposition for utility companies to integrate distributed generation sources, powering a Local Energy Marketplace (LEM). Business models built on the LEM can give established utilities new sources of revenue and flexibility to compete with new players in the industry.
Hyper-local resources spark new business model
Utilities have been guided by the principle of "economic dispatch": the short-term determination of the optimal output of a specific number of electricity generation facilities to meet system load at the lowest possible cost, subject to transmission and operational constraints. The rapid penetration of distributed resources and advances in remote control and monitoring technologies have made it more feasible to apply distributed resources to the economic dispatch equation.
Integrating distributed resources to the grid will require a hyper-local strategy that encompasses local generation and consumption characteristics. In turn, hyper-local strategy enables the LEM business model. The LEM model needs to be addressed at several levels:
Energy management. Aggregating all distributed resources for economic dispatch, then running algorithms to schedule and dispatch power, can enable the utility to calculate the most economical way to meet the connected load.
Sensors on transmission lines, circuit breakers, transformers, capacitor banks, home-and business-based devices like micro-CHPs, etc., can provide real-time monitoring of power flows and grid health. Collecting data at the grid's edges for processing with advanced analytics tools enables faster than real-time simulations, improved load modeling and forecasting, probabilistic vulnerability assessments and enhanced visualization. These capabilities should make it easier for utilities to solve the challenge of integrating distributed power resources.
Customer engagement. Utility customers typically have not appreciated the technology and processes that lie behind their electrical switches. That is starting to change, and utilities can do more to motivate and incent their customers to take a larger, mutually beneficial role in grid operations. One model is Centrica's LEM trial, which is open to domestic and business users. The company is using grant funds to help subsidize the energy audits, smart technology upgrades and energy storage units for participants. Those trial participants also will connect to a virtual marketplace that will allow them to sell their excess capacity to both the grid and the wholesale energy market.
Marketplace. The relative value of a customer's role changes based on grid dynamics. So in addition to incenting customers to participate in grid operations, utilities must also understand the true price of their customers' role. Marketplaces and exchanges, augmented by analytics-driven forecasts and power flow data, are effective mechanisms for arriving at that valuation in real time.
Marketplace mechanisms should also help make the LEM model sustainable. For any LEM to survive, it must have an energy supply source its customers can tap when an exigent need arises. The pure LEM would lack that emergency source. When a utility maintains a marketplace, however, it can monitor the grid status, using the digital tools and capabilities outlined above. These provide the predictive and real-time insights needed for a utility to stabilize the grid with supply from its bulk power generation resources.
Other industries have found that supply chains and logistics originally centralized for scale and efficiency can successfully take on a hyper-local character. Naturally, the energy markets have their own requirements: storage challenges, service reliability, and social and economic impact. Still, evidence is mounting that LEMs are viable and could prove to be the disruptive innovation that reshapes the utility industry.
About Ganesh Kalyanaraman
Ganesh is the Global Delivery Head for the Energy & Utilities Practice with experience in managing large portfolios for Energy & Utilities customers. He has total of over 23 years of experience in IT industry and has delivered various programs across the globe. He joined Cognizant in 1995 and was part of Cognizant's fast track program. He has led strategic engagements across the globe for clients from US and Europe geographies.
The content & opinions in this article are the author's and do not necessarily represent the views of AltEnergyMag
---
Comments (0)
This post does not have any comments. Be the first to leave a comment below.
---
Post A Comment
You must be logged in before you can post a comment. Login now.
Featured Product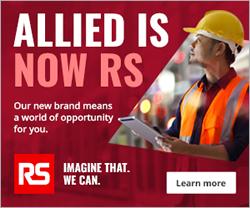 Moxa is a leader in edge connectivity, industrial computing, and network infrastructure solutions for enabling connectivity for the Industrial Internet of Things. With over 30 years of industry experience and 65 million devices connected worldwide, Moxa has a distribution and service network to serve customers in more than 80 countries. Now at Allied-find over 1,000 products from Ethernet switches, protocol converters, routers, and more. Allied Electronics & Automation, part of RS Group & Automation, part of RS Group is an authorized distributor of Moxa.