Booth #538 - For SPI 2018, Roof Tech will be introducing an innovative mounting base for conventional rail installations on asphalt or metal roofing. Our new product – the RT MINI – is a self-flashing base for traditional rail mounting PV systems.

Contributed by | Roof Tech
Tell us about your company.
Roof Tech, Inc., is a manufacturer of PV mounting solutions focused primarily on the residential PV market. As a subsidiary of Yanegiken, Roof Tech brings more than 20 years of solar mounting experience from the largest manufacturer of residential PV mounting systems in Japan.
This is Roof Tech's fifth year with a presence in the U.S. market. Roof Tech innovations include "Flexible Flashing" and "Direct-to-Roof Deck Attachment" mounting solutions that have been third-party tested and certified by the International Code Council.
Your company will be exhibiting at SPI 2018. What is it that makes this an important event for your company?
SPI is the largest solar conference in the U.S. and Roof Tech has been an active exhibitor at SPI for the past four years. SPI provides valuable opportunities to affirm and expand our relationships with solar professionals from all over the U.S.
Highlight two or three products you will be showcasing at the event.
For SPI 2018, Roof Tech will be introducing an innovative mounting base for conventional rail installations on asphalt or metal roofing. Our new product – the RT MINI – is a self-flashing base for traditional rail mounting PV systems. RT MINI can be easily fastened to the rafter or roof deck using wood screws instead of lag bolts. Professionally Engineered stamped letters are available for 37 States in the U.S. and four Provinces in Canada. RT MINI promises to revolutionize the way contractors attach railed systems to asphalt composition roofing. RT MINI is designed to be mounted directly on the roof with no damage to the seal of the existing roof shingles and thus will not affect the asphalt shingle warranty. RT MINI can also be used to mount accessories such as combiner boxes or EMT clamps.
At SPI 2018, Roof Tech will also feature the popular E Mount AIR®, our flagship rail-less PV mounting solution.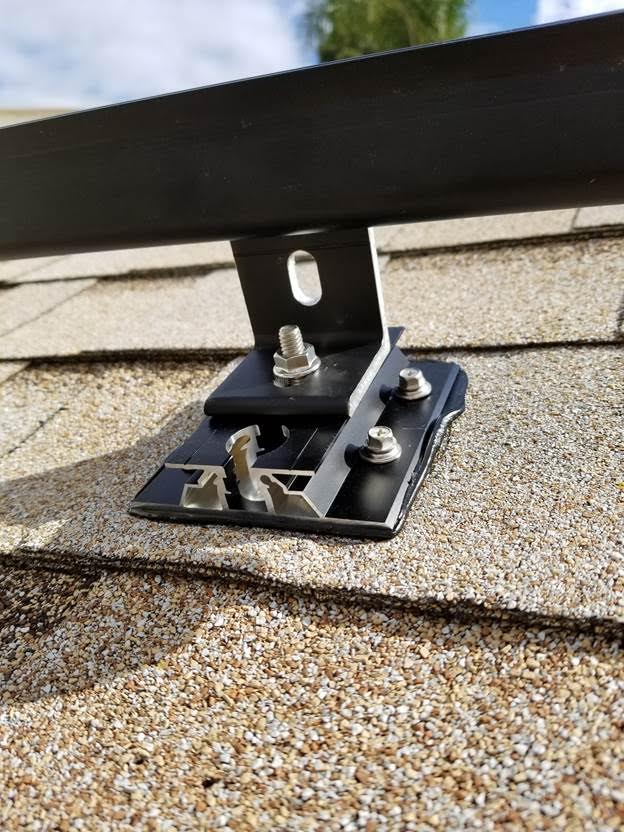 SPI 2018 has many educational sessions and demos. Is your company involved in any of them this year?
Roof Tech will provide demonstrations on a one-to-one basis at our booth #538.
Please come visit our booth to learn how Roof Tech products can make all your PV installations faster and easier. Drop by for a demonstration, or simply come to spend time with the Roof Tech team.
When you get a chance to walk the exhibit hall floor yourself, what is it you will be most interested to see? Any educational sessions you plan on attending?
SPI is always a very large event and as an exhibitor, it can be challenging to see it all. There is currently a lot of attention being given to storage so I hope to learn about new storage solutions. It is also important for me to see what other mounting manufacturers are focusing on, and to understand some of the challenges they are facing.
When you book a booth for a tradeshow like this, what are your expectations and what does your company hope to accomplish at the event?
When we book SPI, our first priority is to look at the location for our exhibit booth to ensure that it gets good traffic. We want people to notice our presence and experience Roof Tech as a quality company with a team they would be proud to work with. In short, visibility and quality are our goals.
A tradeshow of this magnitude is extremely busy and stressful for the staff of exhibiting companies. Any fun things or places your team can suggest in Anaheim to help unwind?
Speaking strictly for myself, a very comfortable down pillow and silence is what I most look forward to every night. However it is always a pleasure to spend time with my Roof Tech colleagues, especially those who have travelled to SPI from other parts of the U.S.
The content & opinions in this article are the author's and do not necessarily represent the views of AltEnergyMag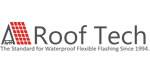 Roof Tech
We offer a range of PV mounting solutions designed specifically for residential applications. For installers, homeowners, and solar panel manufacturers, Roof Tech represents the next generation in reliability, innovation, and ease of installation.
Other Articles
This is a Technical webinar with tips on installing both rail-less and rail option Roof Tech systems. Building a long lasting array and code compliance are important topics.
Booth #3 - since its introduction, the RT MINI has become a popular self-flashing mounting base that is used with any rail type mounting system.
Roof Tech will be showcasing the Gen II (Roof Techs second generation) rail-less PV mounting system with the same Integrated Flashing certified by the ICC (International Code Council), however with fewer parts, more adjustability and an improved 20yr. limited warranty
---
Comments (0)
This post does not have any comments. Be the first to leave a comment below.
---
Post A Comment
You must be logged in before you can post a comment. Login now.
Featured Product
What if you could maximize the Ground Coverage Ratio (GCR) on your next project and not have to worry about the complicated variables that come with a tracker system? With a low tilt and clearance design, Dahlia® has the highest GCR of any fixed-tilt system in the marketplace. The system is available in three tilt options (7.5, 10 and 12.5 degrees) and designed to accommodate any sized PV module. The lightweight system is engineered with fewer components, several of which are shipped to job sites pre-assembled. This design feature reduces freight costs and rapidly trims the amount of on-site installation time required to complete construction. Maximizing PV coverage on a site can lead to an increase of production, which creates greater financial return for project owners. Over 100 MW of Dahlia® projects have been deployed across the United States, in regions of variable snow and wind loads. How much can Dahlia® cover and save you on your next project?