The City of Huntington Beach will announce a partnership with Stem, an AI for energy storage company, that will help them lower their customers energy bills and contribute to the cities sustainability initiatives.
Surf City Goes to Clean Energy Storage
Mike Posey, Councilmember, City of Huntington Beach and Alan Russo | Stem, Inc.
What does this partnership with The City of Huntington Beach mean for Stem? What does it mean for Huntington Beach?
Stem's services to the City of Huntington Beach help the city reduce its energy bills, enhance its sustainability plans, and contribute to the reliability of the regional and state energy supply. Artificial intelligence (AI)-driven energy storage helps the City to reduce demand charges that can compose over fifty percent of a monthly energy bill. Joining the Stem network also enables Huntington Beach to contribute to the regional community, by becoming part of a virtual power plant that provides grid reliability services to Southern California Edison in the highly congested West Los Angeles Basin. In return, the City receives a reduced monthly subscription price for the onsite storage services. Being one of the first to introduce innovations like AI in their energy management controls makes the City of Huntington Beach one of California's municipal sustainability leaders.
Can you elaborate on how the partnership will work and a timeframe for its implementation?
In this project, Stem has installed a 235 kilowatt-hour (kWh)-sized system at the City of Huntington Beach's Civic Center, which will go live early in 2019. Stem and the City are also working together on additional storage services across the City, to allow other facilities to benefit from lower electrical bills while reducing the pressure on the grid for the greater Huntington Beach community.
You said this partnership pairs well with their municipal energy efficiency and sustainability initiatives. Can you elaborate?
The City of Huntington Beach prides itself on being environmentally conscious and has been recognized for its award-winning environmental programs like changing over 11,000 street lights to LEDs, saving the City $14 million over 20 years, installing 2.13 MW of solar at City facilities, operating a Sustainable Business Certification program, retro-commissioning City facilities, and creating and implementing the Orange County Recycling Market Development Zone. In this case, these onsite AI-driven energy storage services will be paired with two megawatts of solar photovoltaic generation at the Civic Center, City Library, and City Yard.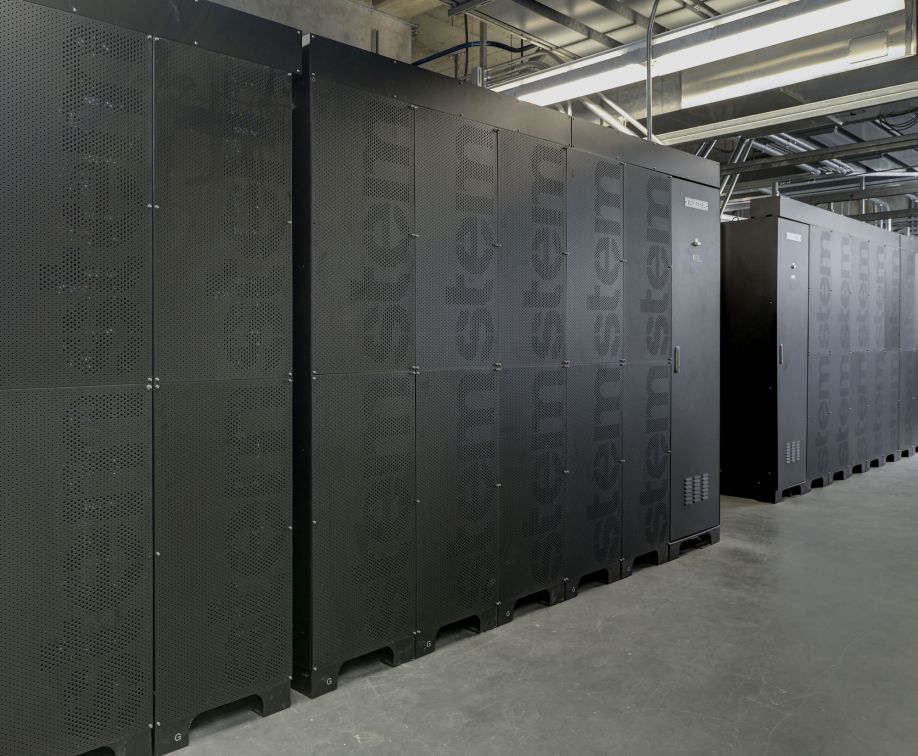 How does this project in Huntington Beach reflect the city's— and the state of California as whole—priorities around energy consumption and renewables?
California has set aggressive laws to reduce greenhouse gas emissions, including the passage of SB 100 in 2018 that mandates higher procurement of renewable energy by 2030—60 percent—and envisions a 100 percent emissions-free grid by 2045. But renewable energy is variable and needs energy storage on the grid to help smooth its distribution. Moreover, many commercial and public customers want to do their part and control their energy decisions, by reducing their energy use and siting renewables onsite. AI-powered energy storage helps integrate higher penetrations of both central-station and distributed renewable energy, making the wholesale system and distribution grids more reliable.
Will this increase the cost of power to the residents?
No. In fact, we are saving our residents' taxpayer money by using the more granular energy management acumen inherent in AI to reduce our City facilities' energy bills, and that's just a no-brainer.
If other cities were to undertake similar partnerships, how would that impact California's energy ecosystem?
If more cities show leadership by deploying AI-based energy storage, then the state reaps multiple wins: for the customer, the local utility, and the grid. That helps reduce ratepayer cost in the long run of the energy ecosystem. Here, Huntington Beach is contributing local capacity from its storage system via Stem's network under a "non-wires alternative" project of Southern California Edison for Local Capacity Requirements. By relying on Stem's network, including the Huntington Beach storage systems, the utility can avoid building new infrastructure and capacity to help replace the closure of the San Onofre Nuclear Generating Station. Stem's network therefore serves the customer's energy management needs and, when the system is not needed onsite, contributes to electricity reliability for the community. These types of projects help minimize California ratepayer costs in the long run.
How does energy storage supplement renewable energy?
AI-driven energy storage gives the City greater control and flexibility in energy management plans and helps maximize the benefits of onsite renewable energy systems. For example, Stem's system responds to fluctuations in solar generation, lowering the demand peaks that can occur when solar production suddenly drops due to cloud cover or sunset. By pairing the existing solar array with an AI-powered storage solution, Huntington Beach can optimize the entire electricity cost structure for automated savings, including both energy and demand charges, under today's electric rates and future rates. In so doing, intelligent energy storage helps customers 'future-proof' their solar investment against changing solar policies and electric rates.
One of the goals of this partnership is to integrate more renewable energy into the local grid. Why does that matter?
The City's residents and businesses are interested in helping our community and the state lead better, healthier lives with less impact on the environment and more reliability on the grid, and that's what is enabled by higher amounts of renewable energy, firmed with energy storage.
The content & opinions in this article are the author's and do not necessarily represent the views of AltEnergyMag
---
Comments (0)
This post does not have any comments. Be the first to leave a comment below.
---
Post A Comment
You must be logged in before you can post a comment. Login now.
Featured Product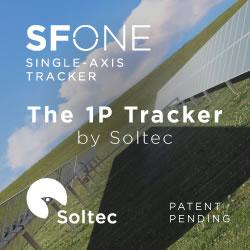 Soltec manufactures and supplies solar trackers designed and proven for extreme climate conditions, which is an ideal solution for any region's environment. Soltec's trackers are self-powered, requiring no additional PV module or grid-powered connection. Bifacial modules collect energy on both the front and rear sides, capturing reflected irradiance from the ground surface under and around the tracker and from other modules. Depending on site conditions, bifacial yield-gain can reach +30 percent.