The Boston Hub at Greentown Labs marks Enel's tenth Hub globally, and second in the U.S. Recognized as one of the best cities for energy related startups, Boston is also home of some of the best universities in the world, enabling new, creative innovative solutions.
Enel Launches New Innovation Hub at Boston's Greentown Labs
Luca Seletto | Enel
Tell us about Enel.
Enel is a multinational power company and a leading integrated player in the global power, gas and renewables markets. The Group is present in over 30 countries worldwide, producing energy with around 90 GW of managed capacity. Enel distributes electricity and gas through a network of over 2.2 million kilometers, and with around 73 million business and household end users globally.
In the U.S. and Canada, the Group operates through Enel Green Power North America and Enel X North America. Enel Green Power North America is one of the fastest-growing renewable energy companies in the U.S. Enel X is a leading provider of smart energy management services and e-mobility solutions. Enel Green Power North America operates over 100 renewable energy plants across 24 U.S. states and 2 Canadian provinces, with a diverse portfolio of wind, hydro, solar, geothermal, and hybrid technologies. It is a leading provider of renewable energy to corporate customers; the company serves the needs of customers like Google, Anheuser-Busch, T-Mobile, Facebook, Adobe and Kohler. Enel X North America is part of Enel's newest global business line, Enel X, dedicated to developing innovative products and digital solutions in sectors in which energy is showing the greatest potential for transformation: cities, industries and electric mobility.
Enel recently launched its second Innovation Hub in the U.S., tenth globally. What is the purpose of the Innovation Hubs, and why did you choose Greentown Labs in Boston for this space?
Enel's Innovation Hubs are strategically located across the globe in areas with a high concentration of innovation opportunity. The Boston Hub at Greentown Labs marks Enel's tenth Hub globally, and second in the U.S. Recognized as one of the best cities for energy related startups, Boston is also home of some of the best universities in the world, enabling new, creative innovative solutions. These investments are due to foster growth of ideas and solutions in the already rich innovation ecosystem. The partnership between Enel and Greentown Labs will help drive the mission of both companies to discover the brightest minds in energy and digital innovation. It will enable growth in the cleantech, digital, financial startup space and will facilitate the discovery of innovative, advanced business solutions to help tackle challenges facing our sector.
The Hub at Greentown Labs will help foster Enel's relationships with the best startups across the US, and in particular, those located on the east coast and in the North American region, as well as enabling strategic partnerships with startups able to further decarbonize and digitize the Group. Through the Hub we will have a staffed presence outside of Enel's offices where the company can interact with startups, communicating Enel's internal needs and providing support to startups as they develop their technology and business models. Enel's approach focuses on industrial partnerships, not venture investment. Enel's goal is to be a partner in commercialization, to be achieved by encouraging and supporting the growth of startups, hence creating an environment of shared value.
The Enel Innovation Hub in Boston also expands upon the Enel Group's existing footprint in Massachusetts' clean energy economy. The state is home to the headquarters of Enel Green Power North America and Enel X North America. In Massachusetts, Enel owns and operates two hydroelectric facilities, one in Lowell and another in Lawrence, totaling 35 MW.
Tell us about the setup and support the Hub provides startups?
Enel will leverage its assets, and clients all over the world offer to help support startups as they develop solutions and scale them globally. Through the Innovation Hub, Enel will look to identify technology that can provide value to Enel's overall business and growth. While the company is open to any relevant innovation, areas of interest for Enel include: new types of battery storage and innovative solutions to manage them; energy efficiency solutions that could be applied to project dedicated to industrial customers; robots that are able to perform maintenance and construction activities; solutions that can further improve the resilience of the distribution grid and increase its digitalization; and technologies that can further improve the performance of renewable power plants by collecting and analyzing data. The website www.openinnovability.enel.com contains all the current challenges that Enel has, also providing the possibility to submit any solution that could solve such challenges.
The new Innovation Hub will act as point of contact with the East coast start-up ecosystem and act as a place where startups will be able to meet Enel executives to present and discuss their solutions. This unique model will help put startups directly in touch with Enel's various business lines with the aim to facilitate quick adoption and growth of the best solutions.
What challenges does Enel hope to address with this Hub?
The Hub's goal is to get in touch with startups able to bring a real value to the different business lines of the Group. Each business line has different challenges that evolve and change over time and that provide wide opportunities for collaborations. The Hub will then focus its activities on a wide number of technologies and will particularly benefit from the sectors in which Boston is globally recognized as one of the best ecosystems, such as robotic, data analysis, cleantech among others.
Has Enel seen success in its other Hubs both in the U.S. and globally? Can you share any examples of Enel's partnerships with startups?
Through its Innovation Hubs, Enel has got in touch with more than 5,000 initial candidates to date, activated collaborations with over 200 of them, and deployed 50 solutions on a global level. Enel launched its first Hub in the US, second globally, in San Francisco in 2017 and has scouted more than 1150 startups in 2 years and activated more than 30 projects with them.
The key of the success is the peculiarity of our approach: Enel integrates itself into the startup culture by physically locating its Hubs inside existing incubators/accelerators. This way we can cultivate stronger and more direct ties to the ecosystem and relationships with the startups which in turn help create solutions for our company at an accelerated pace. In addition, we sign partnerships with startups without investing in minority equity stakes. This approach gives startups the freedom to move forward with their plans while allowing us to focus on the collaboration and not the investment. If one day we would like to do M&A we are still well positioned by knowing well the startups we are collaborating with.
To date, in the US we have worked with a number of startups on different technological areas. On the renewable side, we are collaborating with Raptor Maps (a startup member of Greentown) for solar operations and with Narrativewave for geothermal operations. Both are focused on operational efficiency efforts using AI to help identify and better predict defects and patterns in operations. Moreover, Enel recently began working with a startup, Titan AES, which is developing a technology to extend the life of energy storage batteries. To reduce the use of water and optimize its management in thermoelectric power plants, we are collaborating with Infinite Cooling (also member of Greentown Labs) that, using high-voltage electric fields, is able to recapture and recycle significant amounts of water. A successful collaboration that Enel has been running for a few years is with Mercatus, a software company that provides a solution of data analysis for the evaluation of investments in renewable projects. The partnership with Enel allowed Mercatus to receive feedback on its solutions and inputs for the generation of new, innovative ideas. This strong partnership also led Mercatus to the decision of opening its European HQ in Rome. In a different case, a startup that started its collaboration in Italy with Enel, is now growing in the US market. It's Nozomi Network, which, since 2015 is working with Enel in the protection of critical infrastructures and that, after receiving investments by different US-based venture capital funds, also benefitting of Enel positive references, moved its HQ from Switzerland to San Francisco. In two cases, collaborations with startups led to an acquisition: these are the cases of eMotorWerks, developer of JuiceBox, an EV charging station that also enables vehicle-to-grid services, and Demand Energy, developers of the DEN.OSTM solution (Distributed Energy Network Optimization System), an advanced software for energy storage. These two cases represent an example of Enel strategy with startups that, even if not mainly focused on equity acquisitions, could consider that when the technology could fill a technological gap or allow to enter a new market segment.
Enel is an energy company, so why enter the innovation space?
Innovation is not just a buzzword for Enel it's a core part of our strategy – we cannot achieve our business goals without innovation. To date Enel has invested around 100 million USD a year on our innovation activities around the world. Unlike traditional utilities and energy companies we are looking to disrupt the traditional energy business model, to open our company up to more opportunity through our Open Innovation model. We are doing this in 3 ways:
We are literally embedding ourselves in the innovation space – at Greentown for example, we are the only multi-national energy company to have a dedicated space inside the incubator allowing us, on a daily basis, to work and collaborate with startups.
We partner with existing top tier incubators – within the U.S., it does not get bigger than Greentown when it comes to cleantech startup incubators. By partnering with existing incubators we are able to tap into the network and conversations already at play.
We are a strategic partner, not a Venture Capital investor – Enel's goal is to be a partner in commercialization. We want to be there from the beginning to shape the solution and to help shape and guide startups by providing them with access to our company experts, testing grounds for their technologies and feedback to help them develop their solutions.
Why do you feel it is so important as a large established multi-national energy company to support the development of small startups?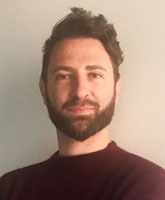 Startups represent a really important source of innovation for Enel and we are aware that in order to be part of the change of the energy world, we need the support of the brightest minds. Since we are not interested in VC investments, the collaborations that we run with them allow us to get in touch with solutions that could improve our business or allow us to develop new business models. On the other hand, the startup can benefit of Enel's feedbacks on its solutions and on the possibility to scale its solution on Enel's business.
Do you foresee more partnerships with technology hubs in the future?
Yes, our work with startups and technology hubs is expected to continue over time. With about 200 collaborations and 50 industrial partnerships with startups, scaled up on its businesses at global level, the "Enel way" to collaborate with startups is a story worth reading.
The content & opinions in this article are the author's and do not necessarily represent the views of AltEnergyMag
---
Comments (0)
This post does not have any comments. Be the first to leave a comment below.
---
Post A Comment
You must be logged in before you can post a comment. Login now.
Featured Product
What if you could maximize the Ground Coverage Ratio (GCR) on your next project and not have to worry about the complicated variables that come with a tracker system? With a low tilt and clearance design, Dahlia® has the highest GCR of any fixed-tilt system in the marketplace. The system is available in three tilt options (7.5, 10 and 12.5 degrees) and designed to accommodate any sized PV module. The lightweight system is engineered with fewer components, several of which are shipped to job sites pre-assembled. This design feature reduces freight costs and rapidly trims the amount of on-site installation time required to complete construction. Maximizing PV coverage on a site can lead to an increase of production, which creates greater financial return for project owners. Over 100 MW of Dahlia® projects have been deployed across the United States, in regions of variable snow and wind loads. How much can Dahlia® cover and save you on your next project?