Being a juror is an amazing experience. It is heartening to see how thoughtful the teams were in their designs. The students included innovative approaches to achieve the design goals and some created models to show off their design.
Solar Decathlon Design Challenge Takeaways
Laura Dwyer | DuPont™ Performance Building Solutions
Tell us more about your experience in working with the participants at the Solar Decathlon Design Challenge.
The Department of Energy (DOE) sponsored a design challenge for Net Zero buildings to engage college and university students in a variety of studies in designing homes, schools and multifamily buildings in suburban and urban areas that meet the DOE Net Zero ready home guidelines. This year, over 80 school teams from around the world submitted designs and 42 were selected to present in Denver the weekend of April 12-14, 2019 at the National Renewable Energy Labs (NREL). College teams had 30 minutes to present their designs to a panel of jurors who provided feedback and asked questions that helped students consider design elements that could improve their work.
My jury judged the Urban Single Family category. Being a juror is an amazing experience. It is heartening to see how thoughtful the teams were in their designs. The students included innovative approaches to achieve the design goals and some created models to show off their design. Virtual reality was used by some teams so that viewers could experience their designs.
Who were the winners and what was their winning design? How does this speak to the future of the Net Zero buildings?
Georgia State University won the Urban Single Family infill category. Their design showed a comprehensive understanding of how the components of the building site and building work together to create beautiful environments that are energy efficient and healthy to occupy. The team included gardens to grow food in an urban area that was a 'food desert = no grocery stores were close to the community'.
Were there other designs that you feel are noteworthy here?
Several teams approached urban infill very creatively. Jefferson University proposed modules constructed in a factory that were completely finished and could be placed on top of existing row homes in Philadelphia as a way for current lower income residents to generate income and bring new tenants to areas that need revitalization.
What skills are needed most in the construction industry to keep up with the fast pace of innovation?
Having fresh perspectives on addressing the lack of housing that is attainable is the greatest asset the teams brought to innovation in the construction space. They used materials and designs to achieve that goal that standard industry practices may not have considered including repurposing cargo containers and changing city codes to allow residents to build auxiliary dwelling units (ADUs) – independent small dwellings – on existing land to rent or use for extended families who can't afford the prices in some markets.
What is your hope for future generations in getting young adults involved in organizations such as the Solar Decathlon Design Challenge?
It's important to engage students in addressing the housing challenges we face globally early as they are the future of solving those challenges. Sponsoring and participating in the Design Challenge helps shape that future to some degree so that new entrants into the construction space are well-versed in how to deal with and design to these housing challenges.
How do events like the Solar Decathlon Design Challenge help students learn more about thought leadership and collaboration with peers?
Many lines of study are insular to that topic. The Design Challenge encourages different lines of study (engineering, architecture, construction management) to work together to create net zero structures. The students learn from each other and from the sponsors on how to think holistically about buildings so that they can be constructed to produce energy, minimize water use and provide healthy environments for the inhabitants.
When is the next competition and how can students and schools get qualified to participate?
Interested teams can check the Department of Energy's website to see when and where the next Solar Decathlon Design Challenge will be held.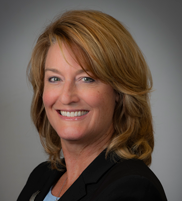 About Laura Dwyer
Laura Dwyer is the global innovation leader for DuPont™ Performance Building Solutions. She is responsible for working globally to understand construction market needs and identify opportunities to collaborate and provide innovative solutions. Previously, she managed the Global DuPont™ Building Knowledge Center, an international network of experts who shape insights, creates tools, and provides resources to help members of the building industry navigate the changing future.
The content & opinions in this article are the author's and do not necessarily represent the views of AltEnergyMag
---
Comments (0)
This post does not have any comments. Be the first to leave a comment below.
---
Post A Comment
You must be logged in before you can post a comment. Login now.
Featured Product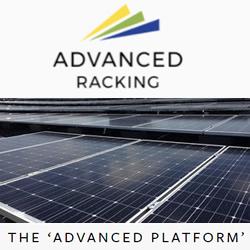 The 'Advanced Platform' simplifies the installation process by using universal mounting hardware that works perfectly across all roof types. Smart roof connection kits then connect to the specific roof's surface. The Advanced Platform is versatile: Our common design can be your single solution for all roof types.