With the robust growth in the wind energy market, industry players have increased their focus on the optimization of O&M cost and aiming to sharpen their O&M strategies.
Emerging Methods for Wind Turbine Operation and Maintenance
Report from | Grand View Research
Alarming increase in greenhouse gas emission has driven the requirement of renewable energy sources including wind, solar, and hydro as potential alternatives of conventional sources. Various countries across the globe such as China, India, the U.S., Brazil, Germany, UK, Italy, France, Spain, South Africa, and Saudi Arabia have set their renewable energy target for 2030. This has resulted in robust increase in wind turbine installation in recent past.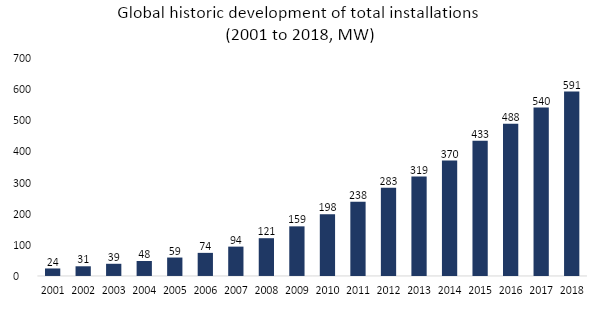 Image Source – Grand View Research
Significant increase in global wind energy capacity has led to considerable demand for operations and maintenance of various components installed at wind farms. Prolific growth in turbine installation, coupled with focus to increase the energy output, has fueled the growth in wind turbine operations & maintenance market over the past few years.
Conventionally, wind turbine operation & maintenance (O&M) has been carried manually by the turbine operators. Inspection was carried out by the operator with the help of lifting cranes. Maintenance activities were followed through a cyclic process which was scheduled once or twice a year. This system was unable to detect the component failure at the initial stage which later results into complete breakdown of the turbine. Thus increasing the operation and maintenance costs resulting into lower efficiency of wind turbines.
O&M cost account for approximately 10 to 20% of the total cost of energy (COE) for a wind project. O&M cost per unit of energy generation increases with the number of years the turbine has been in operation. With the robust growth in the wind energy market, industry players have increased their focus on the optimization of O&M cost and aiming to sharpen their O&M strategies. Efficient tracking of wind turbine failure statistics and the identification of crucial components have helped in computing O&M cost.
Following table denotes the crucial components along with failure rates which influence O&M activities:
| | | |
| --- | --- | --- |
| Component | Failure rate | Downtime per failure [h] |
| Gears | 0.045 | 256.7 |
| Control System | 0.050 | 184.6 |
| Electric System | 0.067 | 106.6 |
| Yaw system | 0.026 | 259.4 |
| Blades and pitch system | 0.052 | 12.5 |
| Generator | 0.021 | 210.7 |
| Sensors | 0.054 | 49.4 |
| Hydraulics | 0.061 | 43.2 |
| Drive Train | 0.004 | 291.4 |
| Mechanical Brake | 0.005 | 125.4 |
Wind turbine operations and maintenance has evolved significantly in the recent past. Various technologies, methods, and use of advance software has revolutionized the wind turbine services industry. Following are the few recent advances which are being implemented globally:
Advanced condition monitoring
Advanced condition monitoring techniques is one of the strategies that can help in the progress of O&M activities in wind farms. Condition monitoring system ensures the reliability of wind turbines by determining the condition of key components. Key objective of condition monitoring is to determine the optimum point between corrective & scheduled maintenance.
Most commonly used techniques for condition monitoring include vibration/acoustic-controlled O&M techniques for the wind turbine and optical strain gauges for the blades. Condition monitoring process for wind turbines involves data acquisition, signal processing, and feature extraction.
Mobile Internet of Things (IoT)
Mobile IoT technology has played a significant role in improving the O&M process across wind farms. The Mobile Video Supportive System (MVSS), which has decreased the response time of the fault and increased the utilization rate, was designed with the help of IoT. MVSS architecture is based on the multi-level structure.
MVSS sends the information on field conditions to maintenance experts at remote locations and the experts direct the operator at the site location to perform necessary operations. The application of MVSS platform helps in reducing the downtime by 10-20 hours and thus significantly influences the economic value of the project.
Database Management & Analytics
O&M activities across wind farms have improved with the use of advanced analytic tools. These tools are designed to generate output data on O&M cost, downtime, and resource requirement. This database is accomplished with the analysis of various long-term average data as input. Data used as input include failure rate, wind speed, information on sea wave, cost of vessels and spare parts, and lead time of vessels and spare parts.
Innovation in technology has contributed toward the development of various comprehensive databases. Component reliability database (CR), database component reliability (DCR), and RAMS database are few of the databases implemented to improve operations & maintenance activities across wind farms.
Utilization of Drones
Utilization of drones to carryout inspection and supervision activities is in the nascent stage. However, their implementation has gathered pace and will play a crucial role in the operation and maintenance of wind turbines in the near future due to numerous advantages. The use of drones for monitoring reduces the risk of unexpected failures. It helps in identifying the possible failure before the component fails.
This helps the management in taking preventative measures to repair the particular component at the right time. Mother vessel accommodation, helicopter access, vessel contracts, improved crew transfer system, and spare part storage are few of the key O&M strategies adopted by the market players.
The emergence of above mentioned technologies in wind energy is likely to bring down the O&M costs, increase the operational efficiency of these turbines, and decrease the failure rate. All these factors will result to enhance the life of existing and new wind turbine installations in the future and will result to boost the wind turbine O&M market.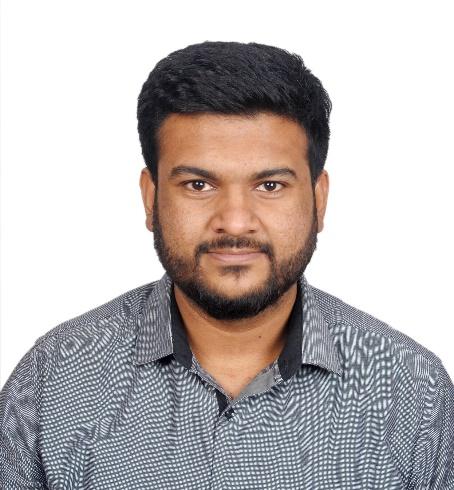 About Sushant Chavan
Sushant Chavan is working as an Analyst at Grand View Research as part of the Energy team. Skills acquired from business research in his current firm has enabled him with the abilities to provide market insights by analyzing on going developments and to analyze and understand customer preferences and provide tailor made solutions.
The content & opinions in this article are the author's and do not necessarily represent the views of AltEnergyMag
---
Comments (0)
This post does not have any comments. Be the first to leave a comment below.
---
Post A Comment
You must be logged in before you can post a comment. Login now.
Featured Product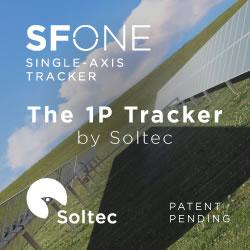 SFOne is the 1P single-axis tracker by Soltec. This tracker combines the mechanical simplicity with the extraordinary expertise of Soltec for more than 18 years. Specially designed for larger 72 an 78 cell modules, this tracker is self-powered thanks to its dedicated module, which results into a lower cost-operational power supply. The SFOne has a 5% less piles than standard competitor, what reduces a 75% the labor time.