OEMs are in need of an industry-standard EV battery to meet the expected demand, support a competitive marketplace, maintain energy affordability, and preserve the reliability of the electric grid.
The Role Telematics Will Play in Creating an Industry-standard EV Battery
Q&A with Shams Kanji | Morey
Tell us a bit about Morey?
Morey provides electronic engineering and manufacturing services to the automotive and commercial vehicle, con-ag and heavy off-road, defense and aerospace, green energy and industrial markets. We offer design, manufacturing, IoT and supply chain solutions to commercialize electronic applications.
Why is the EV market in dire need of an industry-standard EV battery?
Limited driving range, high costs, battery issues, and a spotty charging infrastructure are the main challenges for battery in electric vehicles. The global EV battery market is experiencing a strong and steady growth. And while there have been significant developments in EV charging infrastructure, there are still fewer charging stations compared to gas stations in many regions around the world - standing as one of the main barriers to EV adoption. Therefore, OEMs are in need of an industry-standard EV battery to meet the expected demand, support a competitive marketplace, maintain energy affordability, and preserve the reliability of the electric grid.
EVs also rely on large battery packs that tend to degrade slightly with each charge and discharge cycle, and eventually lose their ability to fully charge - making replacing EV batteries to be pretty costly. For broader EV adoption, it is essential to expand charging capabilities and find solutions for the millions of households without garages - who may not have a designated area to charge their batteries.
What are the biggest challenges OEMs face when attempting to create an industry-standard EV battery?
EV battery makers face many of the same technical and cost challenges as traditional vehicles. The top technical challenge is the lithium-ion battery in EV batteries. Today's lithium-ion technology is reaching its limit and OEMs are trying to research and develop other batter technologies, but have not been successful yet.
The next big challenge is the lack of charging infrastructure. For EVs, there are three levels of charging—Level 1, Level 2 and Level 3. Each charging level requires a different system and charing times vary. Which becomes an issue when EV owners plan to travel long distances, where charging stations are not always available. This has led OEMs and automotive companies to install fast charging stations throughout the U.S - but this is also very expensive and each OEM has slightly different connector or protocol making it difficult to use other OEM's charging stations.
Batteries and charging issues aren't the only challenges. Improving the efficiency, reliability and the cost of the sub-systems and devices are also critical.
How will incorporating telematics into EV batteries help contribute to creating an industry-standard EV battery?
Telematics systems allow the sending, receiving and storing of telemetry data collected from vehicles. By incorporating this inside of an EV battery, it will allow OEMs to better monitor battery performance and help identify actions that negatively impact battery life and utilization. A telematics system can analyze each battery in the fleet, monitoring real-time critical battery status and enforcing proper maintenance schedules.
As OEMs collect more detailed data from EV vehicles including charging and discharging characteristics of the battery system, they will be able to streamline operations and design a battery system that will include greater range and battery life.
What are the top benefits OEMs will see from employing battery telematics?
A telematics system can provide real-time monitoring and analysis of each battery in the fleet. Which can enable monitoring all use-cases and allowing enforcement of proper maintenance/charging schedules and environmental limits.
The advances in battery telematics systems have already contributed towards extending battery life, driving range, as well as safety. As OEMs begin directing their focus towards battery telematics, they will be able to track and analyze the relevant battery metadata in the cloud - allowing manufacturers to improve system design, as well as diagnose and resolve issues remotely, reducing vehicle down-time and FTE costs.
EV batteries generate tons of invaluable data, but the data is not truly utilized to its full capacity. How will telematics help with this?
Telematic technology will track the status of each battery in real-time along with the environmental and other factors that contribute to the overall efficiency of the battery system. OEMs will be able to receive a more complete picture. Metadata collected by the Telematics will include battery's charging and discharging characteristics under various environmental conditions — providing real-time alerts and warnings while in use and data points needed to increase system efficiency.
In addition, it will enable OEMs to be proactive. By ensuring proper charging and maintenance schedules and conditions, battery telematics monitoring will allow for better rotation of equipment and boost productivity.
Is there a chicken / egg scenario in play here where we're not sure whether the battery or the charging system is more important to standardization?
I believe both are important when it comes to standardization. However, creating an industry-standard EV battery with greater charge capacity and longer life will cut down on the amount of charging stations we need. Building new charging stations typically involves navigating layers of red tape, dealing with the local utility company, and persuading business owners to hand over a piece of their real estate.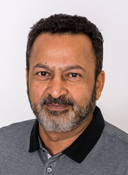 About Shams Kanji
Shams Kanji is the manager of technical sales engineering at Morey. With more than 25 years of experience designing and manufacturing electronic and electromechanical products, he is focused on development, sales, and application of telematics at Morey.
The content & opinions in this article are the author's and do not necessarily represent the views of AltEnergyMag
---
Comments (0)
This post does not have any comments. Be the first to leave a comment below.
---
Post A Comment
You must be logged in before you can post a comment. Login now.
Featured Product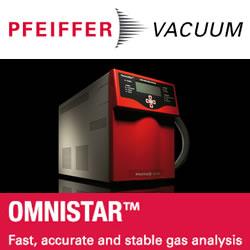 The Pfeiffer Vacuum OmniStar benchtop analysis system offers you a compact footprint, powerful software and Ethernet connectivity. It's the optimum solution for many real-time gas analysis applications. With the OmniStar, Pfeiffer Vacuum offers you a complete solution for gas analysis, in chemical processes, semiconductor industry, metallurgy, fermentation, catalysis, laser technology and environmental analysis. The turnkey OmniStar gas analysis system consists of heated, temperature-regulated gas inlet system, Quadrupole mass spectrometer, a dry diaphragm vacuum pump and HiPace turbopump. Unlike competing methods such as FTIR, OmniStar is suitable for qualitative and quantitative analysis of most gases.