People have realized that they can take control of their energy in lots of other ways. With their smart devices and a little bit of planning, consumers can now make money on their energy use, while simultaneously keeping the grid stable.
The Progression of the Energy Industry in 2020
Cisco DeVries CEO | OhmConnect
Tell us about yourself and your company OhmConnect.
I love solving tough, "under the hood" problems that help democratize clean energy and address the climate crisis. I've spent 25 years working on these problems from just about every angle: in politics, in government, and as an entrepreneur. Ultimately, we'll need the input of all these sectors to design innovative and actionable clean energy solutions.
OhmConnect is removing one of the most important roadblocks to decarbonizing our economy by flexing residential demand. We provide cash, prizes, and other incentives to hundreds of thousands of households for reducing their energy use during peak energy use periods. We regularly deliver enough energy savings to the grid to allow for three or more natural gas generation facilities to go offline – reducing greenhouse gas emissions and local air pollution. Our goal is to help millions of people get paid to reduce gigawatts of peak electric demand across the world.
You worked for the Clinton Administration and as Chief of Staff for the Mayor of Berkeley. Tell us about the campaigns you supported while there?
My first love might have been... a refrigerator. Back in 1997, I was involved in the US Department of Energy's successful effort to increase energy efficiency standards for all refrigerators. I know it's not the "sexiest" of home appliances, but the humble fridge is one of the greatest energy success stories of all time. The average refrigerator uses 75% less energy than it did in the 1970s, and it's gotten cheaper, too. Thanks to the evolved refrigerator, consumers have saved 100s of billions of dollars on energy bills.
It surprised a lot of folks when I traded riding in the Presidential motorcade for a fifth floor office in Berkeley's City Hall, but I was excited to make real change on the ground. It was important to me and the mayor to not just promise change, but to deliver on it. And we passed big, bold environmental initiatives. For example, I created a new financing tool called Property Assessed Clean Energy (PACE) that was designed to make energy improvements affordable. PACE helps people finance energy-saving improvements for their homes and businesses by repaying the costs as a line item on their property tax bill. PACE was named one of Scientific American magazine's top 20 "world-changing" ideas and has grown into an $8 billion industry.

With unprecedented fires and power shut-offs, the energy sector is changing. Consequently, where do you think the energy sector is headed and what do you predict will be the top energy trends in 2020?
It's not just wildfires. Over the past few years, we've seen lengthy power outages caused by hurricanes in Florida and Puerto Rico, superstorms in New York and New Jersey, and a number of other natural disasters. If we have learned one thing over the past few years, it is that we can't always count on our electric grid. That's why I think backup generators and home battery systems will be the next trend. When faced with uncertainty, the natural reaction is to try and take more control. These systems allow homes to continue operating even when the grid goes down, so it's no surprise that, from Florida to California, sales of generators and home battery systems have dramatically increased.
People have realized that they can take control of their energy in lots of other ways. With their smart devices and a little bit of planning, consumers can now make money on their energy use, while simultaneously keeping the grid stable. Ultimately, with the combination of home batteries, smart devices, and a service like OhmConnect, consumers will save money and be safe, self-reliant, and resilient during a power outage. In 2020, we will see dramatic growth in home microgrids like this.
How will policies around energy change to incorporate these trends and has this already begun?
We see these changes in policy every day. For example, California just enacted a new law that requires all new homes to have solar panels that are ready to interact with the grid. It also passed a new law that requires all new major appliances to come with controls that allow for remote usage.
The advantage of a grid-responsive home and smart appliances is that it allows for remote access, giving residents tighter control over their energy usage–and their bills.
As you mentioned previously, homes are "smarter" and people are more open to implementing devices that generate efficiency and save money. What can people start doing now to become more energy efficient at home? What devices will help them get there?
The first thing to understand is that, while people like efficiency, it isn't really driving behavior in the way we all might hope. Consumers are also looking for concrete financial benefits such as making some extra money. Doing good for the planet matters, of course, but providing an economic benefit to consumers is critical.
The good news is that it is getting much easier to save money and save the planet. Smart thermostats have been a huge help: they provide additional comfort as well as energy savings. And we've found incredible success with the simple "smart plug." This tiny device plugs into your wall socket and makes whatever is plugged into it "smart."
What do you see are the biggest hurdles to the progression of the energy industry and how we use and monitor energy?
The biggest hurdle is people simply not knowing about these innovations. We've got to get the word out much more broadly. Once people learn that they can save energy, be safer, and make money, it will be easy to get the convert the masses to cleaner,
"smarter" energy use.
Tell us more about OhmConnect and how it works?
OhmConnect is a free service that encourages Californians to use less energy when the grid is stressed and actually pays them to do this. We've given over $3 million in cash and prizes to hundreds of thousands of Californians in the last year alone.
Most people's initial response is "how is this possible?" or "there must be a catch", but the reality is, utility companies would rather pay to use less energy than turn on an expensive peaker plant to meet demand.
Any resident who uses one of the three major California energy suppliers––PG&E, Southern California Edison and San Diego Gas & Electric––can join OhmConnect and receive a text message notifying them of an OhmHour (whenever the electrical grid is stressed and their utility is about to switch to dirty fossil-fuel power). When the user powers down during an OhmHour, they're rewarded with cash and prizes. It's that simple.
Do you have some real world examples on how OhmConnect is making an environmental impact?
OhmConnect has already encouraged half a million California residents to become more energy conscious and it's making a significant environmental impact.
In 2019 alone, the energy saved by the OhmConnect community was equivalent to removing 1,189 tons of garbage from landfills or planting 4,565 acres of new trees. Even better, we paid out over $3 million to our community for their great work.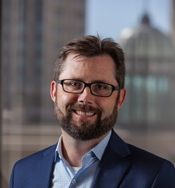 About Cisco DeVries
Cisco DeVries is the CEO of OhmConnect. He has more than two decades of experience bringing policy and business groups together to inspire change and build successful companies. He created one of the most successful clean energy finance products, Property Assessed Clean Energy (PACE) which was named one of Scientific American Magazine's Top 20 "World-Changing" ideas.
The content & opinions in this article are the author's and do not necessarily represent the views of AltEnergyMag
---
Comments (0)
This post does not have any comments. Be the first to leave a comment below.
---
Post A Comment
You must be logged in before you can post a comment. Login now.
Featured Product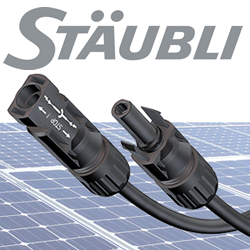 ​Stäubli Electrical Connectors are used on more than 300 GW, over 50% of the PV capacity worldwide. The MC4 family of UL and TUV listed products include connectors, in-line fuses, branch connectors, cable assembly and more.