In Cerro Negro Córdoba, Argentina, sits the Fluorita Cerro Negro hybrid PV-diesel plant. It powers a mining operation that specializes in fluorite extraction and processing, without any grid service to power its operations.
Argentinian Company Unearths Clean, Renewable Technology
Trish Moratto | SMA America
Historically, the facility has used diesel generators to keep the power on. This process previously required 42 liters of diesel fuel per hour of operation.
To achieve cost-savings efficiencies and utilize cleaner, renewable technology, the facility has now transitioned to a new PV-diesel hybrid solution. The project features two SMA Sunny Tripower CORE1-50 inverters. In total, the project is estimated to produce more than 150,000 annual kilowatt-hours of energy. The PV system also includes 600 Amerisolar panels on a Magnelis® steel structure and one SMA Hybrid Controller S.
The installation is expected to generate a savings of 45,000 liters (11,800 gallons) of fuel per year, preventing approximately 135 tons of carbon dioxide from entering the atmosphere each year—the equivalent of planting 7,158 trees annually. But the benefits of the installation at the plant extend beyond this environmental benefit.
"SMA provides a complete hybrid generation solution with additional features for full integration
between inverters and PPC," said Juan José Aparicio, system engineer at Ascentio Technologies. "The implemented solution also has a friendly interface that allows remote support, a specialized SCADA solution through Sunny Portal, on-site weather information and performance ratio calculation with real-time trend analysis to simplify activities from O&M."
When possible, the Hybrid Controller (HyCon) allows PV energy to be used with priority over the energy from the generator. HyCon also protects generators against common problems related to reverse power, the power factor or spinning reserve assurance.
At the facility-level, full integration and digital remote management ultimately made fault detection, isolation and recovery services simple. These benefits are especially valuable in locations, such as Cerro Negro Córdoba, where specialized services are expensive due to distance and difficult access.
The engineering, procurement, construction, and commissioning of the installation at the hybrid PV-diesel plant was completed in 4 months, launching in late 2019.
The content & opinions in this article are the author's and do not necessarily represent the views of AltEnergyMag
SMA America
SMA America is the U.S.-based subsidiary of global PV leader SMA Solar Technology AG. SMA is a power conversion, energy management and support service provider for residential through utility-scale photovoltaic systems. SMA's leading range of solar inverters and related technologies spans all power classes and is compatible with all module types, resulting in the largest solutions portfolio in the industry. With more than 30 years of experience and 35 gigawatts of installed capacity, SMA is represented in every major PV market on the planet and continues to lead the industry with unmatched technological innovation, strong service support and educational programs.
Other Articles
Pinehurst MFG, a distinguished textile manufacturing company, is trusted with clothing production by world-renowned brands such as ADIDAS. The company now powers its operations using a solar system with SMA inverters.
The farmer realized it would be more cost-effective and environmentally sound to begin sourcing their electricity from the sun. Impressively, the new solar system provides enough energy to irrigate 450 hectares (1,112 acres) of corn, oat and pastures for cattle ranching.
GRNE Solar recently installed a new solar system powered by SMA Sunny Tripower CORE1 inverters and monitored with the SMA Data Manager M at the headquarters of Spraying Systems, a spray technology company in Illinois.
---
Comments (0)
This post does not have any comments. Be the first to leave a comment below.
---
Post A Comment
You must be logged in before you can post a comment. Login now.
Featured Product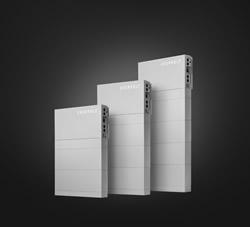 Panasonic's Total Home Energy System is built to deliver. The same battery technology we use to power the world's most advanced electric cars is now available to power your home. But it doesn't stop there. The all-in-one renewable energy system pairs Panasonic solar panels with Evervolt™ batteries to offer your customers a complete solar + storage solution, manufactured and warrantied by a company you know you can trust. In stock now.