The virtual micro-conferences will be live and on-demand. They will cover Regulatory Innovation and Policy Drivers, Renewable Energy Finance and Development, Asset Management and Managing Growth, Deploying Energy Storage, Grid Integration, and the EV Connection.
Solar Power International Trade Show 2020
Article from | Len Calderone
The SPI, ESI, and North America Smart Energy Week 2020 will be completely virtual this year. The outdoor portion of SPI, scheduled for October 21-22 in Las Vegas, Nevada has been cancelled to keep the industry safe as COVID-19 cases throughout the country have increased.
The Virtual Education Micro-conferences will run from September through October with the virtual tradeshow taking place October 21-22. By going completely virtual this year, the industry can interact with industry representatives, who may not have been able to travel to the event in the past.
The premier educational events will be available via the Virtual Education Micro-conference series starting September 14. Participants can choose from a full selection of online educational sessions that cover everything from energy storage and regulation to innovation and electric vehicles.
Participants and exhibitors can interact through pre-scheduled meetings and virtual booth chats. They can also participate in product demonstrations and training, all while discovering the latest innovations in the industry.
Since the virtual conference is new, it is optimized to be accessed on your desktop or laptop computer but you can also view it using a mobile device. The live stream sessions will have a live audience with Q&A throughout each of the event days. You will be able to ask questions via "chat" during a live stream session. Should you miss a live session, all live stream sessions will be made available on-demand after playing on the live stream channel. On-demand sessions are pre-recorded and available instantly with both video and audio.
The virtual micro-conferences will be live and on-demand. They will cover Regulatory Innovation and Policy Drivers, Renewable Energy Finance and Development, Asset Management and Managing Growth, Deploying Energy Storage, Grid Integration, and the EV Connection.
Some of the on-demand micro-conferences will cover such topics as The Largest Floating Solar System in the USA; Plummeting Solar, Wind, and Battery Costs Can Accelerate Our Clean Energy Future; Recruiting and Retaining Military Talent in the Solar Workforce; The Next Frontier for Solar Manufacturing; The Next State Of Energy Storage; World's Biggest Battery; Deploying Hybrid Generator-Plus-Battery Projects; and Exploring the Electric Vehicle Market: Opportunities and Secrets Revealed.
There are 7 virtual micro-conferences starting on September 14th with the last one being on October 26th. You can register on their website (https://www.solarpowerinternational.com).
The Technical Symposium on-demand sessions will cover issues such as current electric power sector and electric vehicle market trends that show the coming explosion of EVs may worsen existing problems because of the recent deployment of distributed energy resources. A lecture on PV wire management will discuss how damaged conductors may cause electrical faults, shortening the life of the array, increasing operations and maintenance costs. A recent study found that 25% of installs had poorly protected conductors and 30% of those systems had experienced electrical faults.
The Technical Symposium live sessions will address energy storage innovations, updates on PV technology, data-driven approaches to PV, and maximizing DER profiles and modeling concepts with Q&A segments.
There will be three workshops each day on September 9, 10,11. The workshop on U.S. Energy Storage Market Developments: Post Pandemic Opportunities will focus on the most compelling market developments and business trends across all market segments, revealing the views of leading researchers, project developers and manufacturers. You will learn how to succeed in the marketplace of tomorrow.
The second workshop will enable you to equip your company with innovative concepts required to succeed in the storage marketplace of tomorrow. Significant focus will be on new opportunities offered by the technology's unique value streams. Technical experts will discuss the distinct value propositions, and explain how system ROI can be advanced.
The third workshop will cover real-life examples and best practices for energy storage projects. This session contains practice-oriented topics that are currently impacting the downstream segment. This session will also include emerging financing mechanisms for systems and projects and describe how they change the market in the future.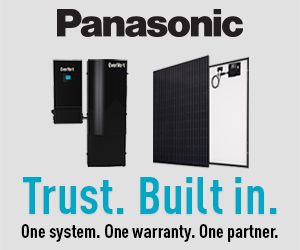 Here are some of the new products and technologies:
Everest Solar Systems, LLC introduces the CrossRail 44-X rail profile. This optimized rail can be used for all markets. Its strength is proven and tested up to 200 mph winds and up to 100 PSF snow loads. The 44-X maintains the CrossRail deep channel design for built-in wire management.
Kern Solar Structures manufactures the MaX™ Ground Mount Solution. It's the answer to the growing demand for faster turnaround times on utility scale projects. With the MaX™ Ground Mount you get the speed of a pre-engineered and pre-configured modular design coupled with a high quality; high strength product designed to outlast even the highest quality Tier 1 PV Modules.
Littelfuse's PSX series offers an up to 1500 dc voltage rating and 100 kA dc breaking capacity at 1500 V dc to provide the greatest protection in the smallest case size available on the market—the NH XL package. The high-speed PSX series of semiconductor fuses includes a low watt loss for increased efficiency and to minimize wasted power. It has a visual fault indicator for quick and easy detection and various terminations for mounting-configuration versatility.
Nel Hydrogen's Proton PEM and Atmospheric Alkaline Electrolysers are a perfect complement to solar assets. Electrolysers provide users the ability to monetize and transform curtailed power into green hydrogen creating alternate revenue streams. With production capacities ranging from 1 to 5000 NM3/h Nel's electrolysers can meet the requirements any project.
OMCO SOLAR has a single-axis tracker that can span up to 120 modules per row, has multiple preassembled components, proven auxiliary features (drive, motor, dampers, and controller), all with the added benefits of all structural components manufactured in the US.
At Sitemark, they are revolutionizing the way companies access aerial information. Sitemark's comprehensive set of technology, based both on drones and machine learning, enables companies to gather and analyze aerial information, all within a company's workflow. Aerial inspections reduce risk and optimize profitability.
Solar Power International, Energy Storage International, and North America Smart Energy Week is powered by the Solar Energy Industries Association (SEIA) and the Smart Electric Power Alliance (SEPA).
The show has evolved to correspond to the growth of the solar industry, bringing together an extensive alliance of renewable energy leaders to become the largest gathering of energy professionals in North America.
The content & opinions in this article are the author's and do not necessarily represent the views of AltEnergyMag
---
Comments (0)
This post does not have any comments. Be the first to leave a comment below.
---
Post A Comment
You must be logged in before you can post a comment. Login now.
Featured Product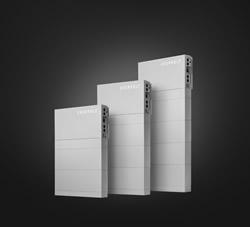 Offer homeowners best-in-class solar and energy storage in one money-saving bundle. Panasonic's new EverVolt™ Series modules come in 350W, 360W, 370W & 380W models and work seamlessly with their EverVolt battery storage - all warrantied by one of America's most trusted brands.